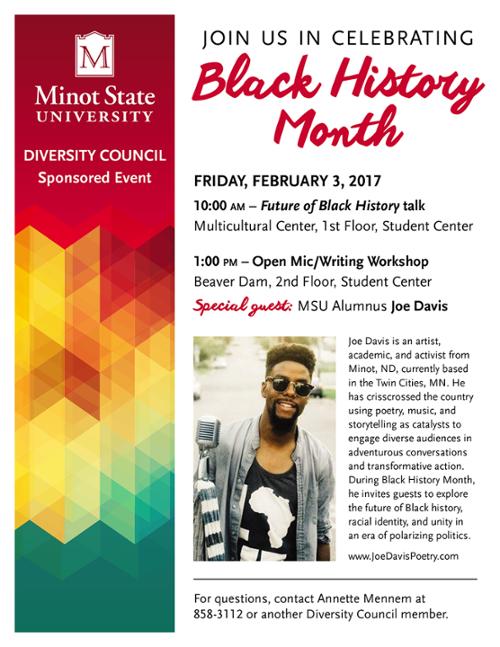 University Communications
Joe Davis commemorates Black History Month
As part of Black History Month, Joe Davis, Minot State University alumnus, will present "The Future of Black History" Feb. 3 in the Multicultural Center, at 10 a.m. Davis is a multi-media spoken-word poet, teaching artist and community organizer. Currently an artist-in-residence at Luther Seminary, he is also pursuing a master's degree.
At 1 p.m. in the Beaver Dam, Davis will also host an open-mic session and workshop. Audience members may share their work onstage and receive feedback from Davis.
All MSU students, faculty and staff are invited to the MSU Diversity Council-sponsored event. For questions, Annette Mennem, MSU Diversity Council co-chair, at 858-3112 or annette.mennem@minotstateu.edu.


---