University Communications
'Make the Call, Win it All' at KMSU Auction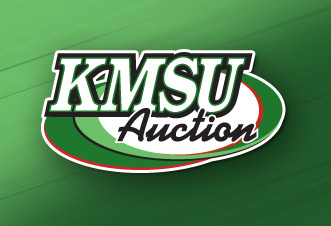 The Minot State University Program of Broadcasting will host its 17th annual KMSU Auction Thursday (Dec. 3). The auction will air live on public access Channel 19 at 6:30 p.m., with a preshow starting at 5 p.m. Bids will be accepted by phone at that time at (701)858-4019.
The KMSU Auction fundraises for scholarships and equipment for the MSU broadcasting program. Past events have raised over $20,000 with 10 percent given to charitable causes. This year, that portion will be given to Project Ignite Light and Minot Backpack Buddies, both program support local children in need.
"The auction is not only fun, but we're learning future job skills because we are involved in every aspect of the event, from the beginning planning to the actual live show," said Alex Coleman, KMSU Auction coordinator. "Most importantly, we are helping local children in need."
 KMSU promotes local businesses through various media in exchange for donations and then organizes them into packages to be auctioned off in a QVC-style format. Viewers call to place bids on air during the allotted time, with the highest bid winning the package. This unique television auction is planned, organized, produced and promoted by MSU broadcasting students. For questions, contact Janna McKechnie, KMSU Auction advisor, at janna.mckechnie@minotstateu.edu.


---