University Communications
Fredericks awarded University of Colorado alumni award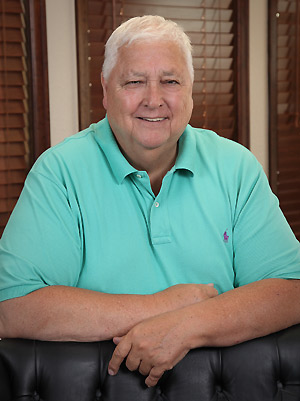 Oct. 24, the University of Colorado Boulder honored Thomas W. Fredericks, attorney, with the George Norlin Award, its most prestigious alumni award. The award recognizes outstanding alumni who demonstrated a commitment to excellence in their chosen field of endeavor and a devotion to the betterment of society and their community. The George Norlin Award was created in 1930 to celebrate the CU president's spirit of courage, passion, and community activism against extreme racism.
Originally from Elbowoods, Fredericks received a bachelor's degree from Minot State University, then Minot State College, in 1965. He earned a Juris Doctor from the University of Colorado School of Law in 1972.
Minot State's Alumni Association awarded Fredericks a Golden Award in 2011. The highest award bestowed by the MSU Alumni Association, the Golden Award selection is based on outstanding service to the university and distinguished leadership in the recipient's career or community.
Like Norlin, Fredericks passionately fought for parity and justice for Indians and Indian tribes in the United States. He was the Economic Opportunity Program director for the Standing Rock Sioux Tribe. As a liaison between the California Indian Legal Defense Fund and his law school, Fredericks facilitated the founding of the Native American Rights Fund in Boulder, later becoming its executive director. He also served as the associate solicitor for Indian affairs and then as the assistant secretary of Indian affairs under President Jimmy Carter. In these roles, he was an essential component of the overall legal policy during the 1970s and influenced policy in a way that survives today. He was instrumental in the development of tribal and intertribal organizations that allow Indian people to organize and implement their self-determination. Now in private practice, he continues to influence federal policy, self-determination, self-governance and water/infrastructure/roads/housing/facility/oil/mineral/gas development.
Courageously Fredericks defended his clients' rights and pursued their interests, while teaching many young associates throughout his career, particularly Native American attorneys, to do the same. Many of his prodigies advance to important positions and successful careers beyond his firm.
For questions, contact Martha King, partner at Fredericks Peebles & Morgan LLP, at (303)673-9600.
---