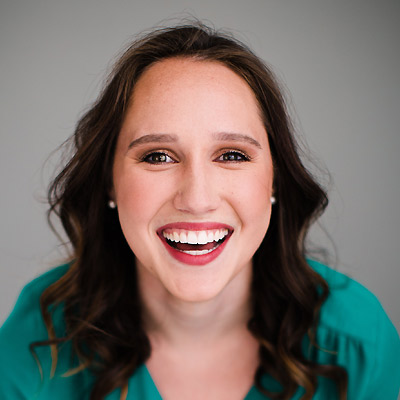 Abbie Naze is from Minot, North Dakota and now lives in Seattle, Washington.
Meet Abbie Naze
Interviewed by Emerson Eads
EE: Was there a moment for you when you fell in love with music, and can you point to a particular incident or story that helped spark the lifetime commitment to the art?
AN: There was never an "aha!" moment for me. I began exploring music at a very young age, and it was always very important to me growing up, but there wasn't one particular moment when I fell in love. And, quite honestly, I still question to this day, "Why have I chosen the path of a musician?" I've found that the people I make and share music with are often the ones who sustain my love for music.
EE: What do you do in Seattle?
AN: I am currently the conductor of the Pierce College Orchestra (a community college outside of Seattle) and also the Director of Music & Liturgy at a Catholic church in Seattle where I essentially plan all things dealing with the Music & Liturgy.
EE: How do you stay motivated in a career full of rejection and competition?
AN: Humor– I have created a "Rejections" folder in my Inbox for all of the rejection letters I continue to receive. Someday, I hope to look back on all these letters and laugh. Purpose: I try to always steer my mindset back to why I have chosen to be a musician (yes, I'm always questioning it). For me, its more-or-less always comes back to 3 things: 1) Because I can! (despite any number of rejection letters), 2) Music can do indescribable things for me that nothing else in life has done for me thus far, and finally 3) I've built so many connections with amazing people through music (musicians and non-musicians alike).
EE: Finding life balance is important for all careers, how do you find balance in your life?
AN: This is a big one for me. I firmly believe that the experiences, relationships, challenges, triumphs... you name it... OUTSIDE of my musical life make me an infinitely better musician than if I just focused all of my time on my career. I also think that it can be hard as a musician to find time to be an audience member. We are so busy performing, rehearsing, studying.... we rarely make the time to sit and let another musician take us on a musical ride. Overall - music is about emotions and meaning. We are more successful at defining and expressing all of those things within our music making when we have the ammo of various life and relational experiences.
EE: Can you put into words what MSU's Music Division did for you as a musician?
AN: In the history that I've known about MSU's Music Division, it has been filled with students who have curiosity and teachers who have world-class experience. I felt challenged, nurtured, and grounded - all at the same time. That is a great combination to have.
EE: When was the last time you wept at a live concert?
AN: June 23, 2019 - after 4 years of studying conducting with him, Ludovic Morlot conducted his last concert as Music Director of the Seattle Symphony. Though the piece he conducted as an encore was truly beautiful on its own (Strauss's Mondscheinmusik from Capriccio), I wept because of the person behind the music and the connections he had with many of the musicians along with the audience who grew to adore and respect him. It was a great reminder that, while music on its own can be an incredible thing, wonderful music... made by wonderful people... shared with wonderful people is really where it's at.
EE: When was the last time you giggled out loud at a live concert?
AN: I can't remember when, where, or what I was listening to, but I remember being at a live symphony concert. The moment had ended in such a goofy, playful way. The entire audience chuckled! Funny how music without words or a written story can get us to all feel such a specific emotion at the same time!
EE: Favorite bands, favorite orchestras?
AN: Vulfpeck, Other Lives, Berlin Phil, Cantus Vocal Ensemble, Room Full of Teeth, Punch Brothers
EE: Advice for current students:
AN: Keep asking questions. Questions about the music you hear, the music you make, and questions about WHY you're doing music... it keeps things fresh! :)