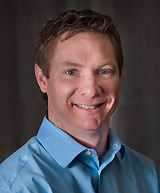 Dr. Erik Anderson
Professor, Low Strings, Theory
Office: Old Main 220
Email: j.erik.anderson@minotstateu.edu
Phone: (701) 858-3576

BM, MM, University of Idaho; DMA, University of Cincinnati
J. Erik Anderson is a Professor of Music at Minot State where he teaches Private Low Strings, Strings Methods, as well as Theory and Aural Skills Classes and is co-director of the MSU String Ensemble. Dr. Anderson in a native of Washington State, where he began his cello studies at the age of three, and earned his BM and MM at the University of Idaho. He completed his DMA at the University of Cincinnati College-Conservatory of Music.
During his professional performing career, Dr. Anderson has served as Associate Principal Cellist for the Cincinnati Ballet Orchestra and the Richmond (IN) Symphony, where he also held the position of Assistant Conductor; he has also performed with the Cincinnati Symphony, Opera, and Pops Orchestras. He has been active as a chamber musician, recitalist, and free-lance cellist, performing on several recordings. Dr. Anderson is particularly interested in new music and has collaborated with such living composers as George Crumb, Milton Babbitt and Steve Reich; and is committed to ensuring the future of classical music.
For the MSU Master of Music Education degree program, Dr. Anderson has taught music history as well as music technology. He is principal cellist in the Minot Symphony Orchestra and Artistic Director of Dakota Chamber Music. DCM is a nationally recognized summer institute for strings and piano.