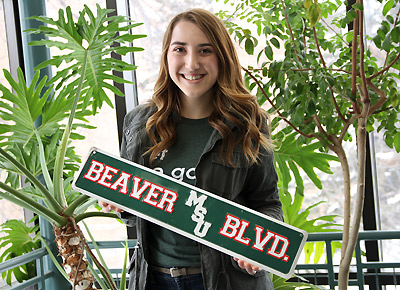 Join Honors
To be eligible for admission, first-year students (freshman) must have one of the following:
A minimum ACT score of 25 or higher; or
A minimum SAT score of 1200 or higher; or
A high school GPA of 3.50 or higher (on a 4.00 scale).
Students seeking admission after at least one academic term at a university must have a cumulative GPA of 3.30. The program is open only to baccalaureate students taking eight or more credits each term.
Alternate Admission
If you do not meet the GPA or ACT requirements, you may still apply with the following forms.
» Application and Personal Data Form
» Letter of Recommendation Form
Retention
To be retained in The Honors Program, students must have a minimum 3.00 GPA in Honors courses and maintain a cumulative GPA of 3.30 or higher. Students whose Honors or cumulative GPA falls below the required minimum will be placed on probation status. Students falling below the required minimum GPA for two consecutive semesters will be dropped from the program.
For the Honors minor, students must meet minimum GPA requirements and complete the Honors Thesis/Project (HON 451H) with a grade of B or above in order to fulfill the requirements of the minor and graduate with the Honors Program designation.