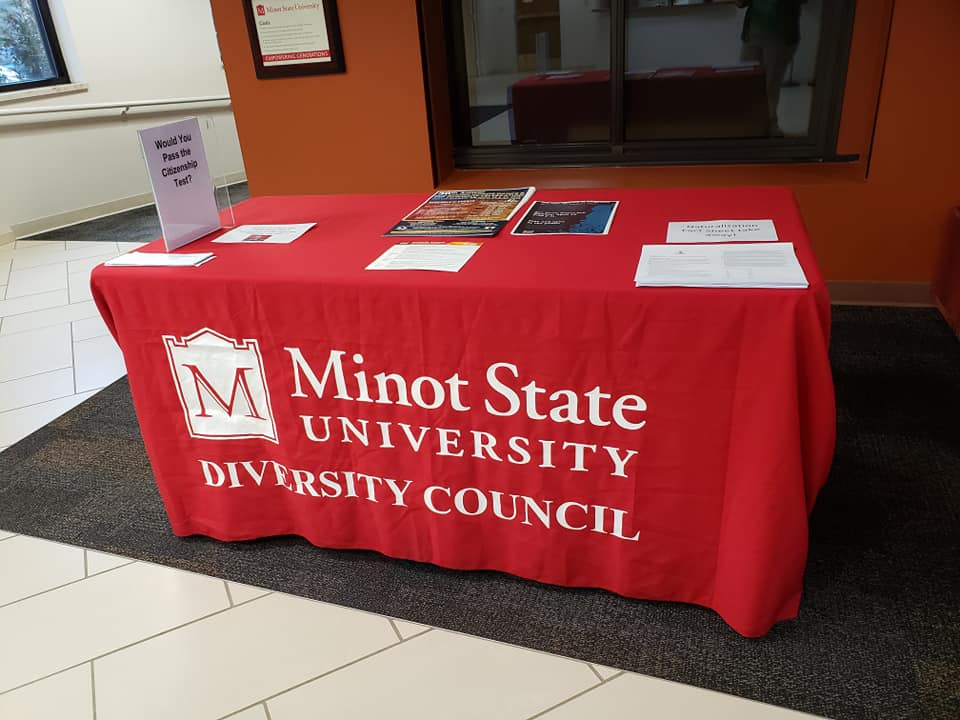 Diversity Activities and Events
The Diversity Council helps publicize, support, and organize events that foster a diverse and inclusive campus community. To add an event to this list, send the details to mark.singer@minotstateu.edu. Please include the name, date, and time of the event together with any contact information.
The Diversity Council also can support events through grants of matching funds. Organizations interested in such support can request matching funds.
Diversity Organization Meetings: Please let us know if you'd like your meeting listed here!
The Diversity Council meets on the third Monday of the month at 2:00 PM. Please contact us for an invitation to the Zoom meeting.
September 2020
October 2020
November 2020
Previous Events
9/2–9/5: Magic City Equality Minot Pride 2020 – co-sponsored by the Minot State University Diversity Council.
Sunday 9/20 1:00–4:00 PM: Drive Through Powwow, Front Lawn of Old Main. See https://www.facebook.com/events/920888531753785 for details.
MSU Campus Pride - Pride Week

Tuesday 9/22 12:30 PM – Pride Flag Ceremony, Student Center Parking Lot
Wednesday 9/23 6:00 PM – Build a Unicorn Drive-Thru – MSU student ID required
Thursday 9/24 7:00 PM – Virtual Drag Bingo – email MSU Campus Pride for information on how to join.
Friday 9/25 12:00 PM – Rainbow Skittle Scramble, Front Lawn of Old Main.
Event canceled Friday 10/2 12:30–1:30 PM: Red and Green School Harvest Festival
Information coming soon!
October 2019

Indigenous Peoples Day vs. Columbus Day
Invisible Disabilities
November 2019
Stringing Rosaries: The History, the Unforgivable, and the Healing of Northern Plains American Indian Boarding School Survivors (Contemporary Voices of Indigenous Peoples)
Neither Wolf Nor Dog (movie)
International Cultural Celebration
Global Sights Photo Contest
Her Voice Resounds—MSU Choir Concert and Women's Art Exhibition
December 2019
Religious Celebrations Around the World 
January 2020
Martin Luther King, Jr. Day of Service
February 2020
International Mother Language Day
Black History Month
Interprofessional Event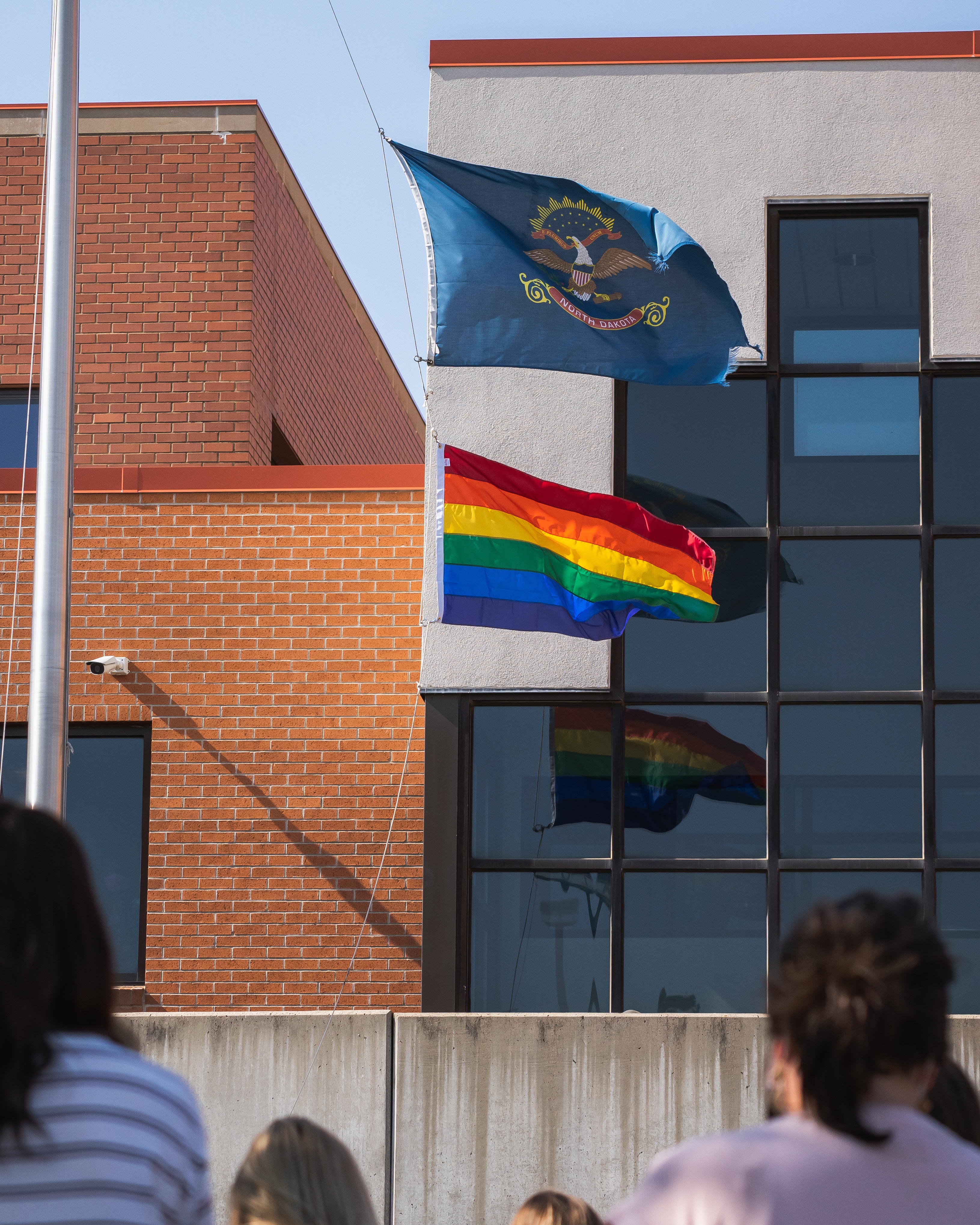 Minot State University Pride Flag raising ceremony, September 22, 2020. Photograph by Joshua Strong, Minot State University Marketing.