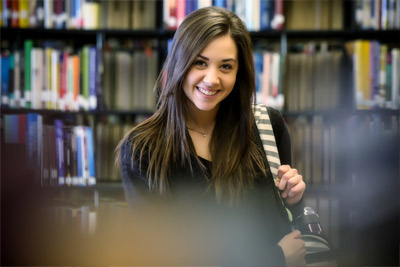 Graduate Certificate in Management Concepts
Enhance your career with a Graduate Certificate focused on three key business concepts:
Management, Marketing, and Information Systems.
Minot State University's new Graduate Certificate in Managerial Concepts (MC) is ideal for students who are interested in securing advanced skills in management with a shorter program of study.
Through active learning, case studies, and projects, students will gain knowledge of principles and practices in managing corporate and organizational resources, marketing functions, and concepts of information systems within the organizational structure.  Completers of this certificate will be prepared to continue their education to fulfill the requirements of a full master's degree.  This certificate program is an excellent option for undergraduate seniors who are interested in getting an early start on their graduate degree. 
Why this Program?
Added Value: All three courses can be applied toward the Master of Science in Management; two courses can be applied toward the Master of Science in Sports Management.
Affordable Cost: Reasonably priced in-state tuition
Flexible Delivery: The program is available entirely online and can be completed in as little as 16 weeks.
Expert Faculty: Faculty hold doctoral degrees in their chosen fields
High Quality: Minot State University is Accredited by the Higher Learning Commission. 
Additional Information: