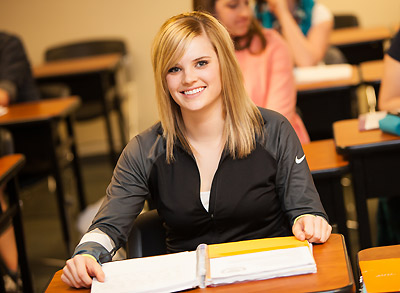 Accounting and Finance
The Department of Accounting and Finance offers a Bachelor of Science degree with a majors in Accounting, Finance, and Energy Economics and Finance.
An accounting degree enables you to provide tax services, conduct audits, and provide financial or managerial accounting services. You can work in small businesses, large corporations, not-for-profit organizations, medical facilities, schools, all levels of government, and may be self-employed. Some accounting professionals teach and conduct research at colleges and universities. Many accountants work with the public.
A bachelor's degree in finance from Minot State University prepares you with the knowledge and decision-making skills needed to acquire, invest, and manage money.  It can open doors to careers in corporate financial management, financial analysis, banking, investments, real estate, financial planning, international business, and entrepreneurship.
Wind, water, sun, oil, natural gas, coal, biofuels – no matter where it comes from, energy is a vital part of human society. Graduates of Minot State University's Energy Economics and Finance program are prepared to aid in valuation and investment decision-making within the energy industry.
Programs
» Accounting
» Energy Economics & Finance
» Finance