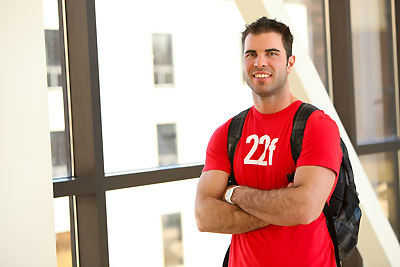 Graduate Certificate in Knowledge Management
Invest your time in a Graduate Certificate that delivers results
Minot State University's Graduate Certificate in Knowledge Management (KM) is ideal for students who are eager to learn about creating and exchanging organizational knowledge while exploring graduate education. The KM program prepares students to be knowledge leaders in their organizations giving them the skills to describe the purposes, uses, and value of knowledge management; use social spaces to present a business solution, collaborate and transfer knowledge; describe how intangible assets create value; manage knowledge workers in a virtual environment, and exploit technology to enhance and accelerate management decisions.
Why This Program?
Added Value - two courses can be applied toward the Master of Science in Management or Master of Science in Information Systems degree programs
Affordable - reasonably priced online tuition and fees
Delivery - the program is completed entirely online
Faculty - all faculty members hold doctoral degrees in their chosen fields
Flexible - finish program in as little as two semesters
Quality - accredited by the Higher Learning Commission