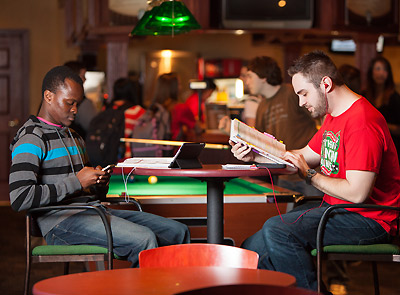 University Communications
Minot State University Seeking Scholarship Applications
Minot State University is offering the most scholarships ever for the upcoming 2016-17 academic year. New, transfer and returning students are encouraged to apply soon, as applications will be accepted through Feb. 16. Scholarship application forms are available online.
"We encourage all prospective and returning students to submit the 2016-17 MSU Scholarship and Award Program Application to be considered for the wide variety of scholarship options available at MSU and submit the 2016-17 Free Application for Federal Student Aid (FAFSA) by April 1 to be considered for the best possible state and federal student aid options," said Laurie Weber, financial aid director.
Numerous scholarships are awarded based on academic achievement, extracurricular activities, community involvement, leadership, and service and legacy. New freshmen and transfer students can apply for the Great Plains Exceptional Scholar Award, which offers full tuition for four consecutive years to students meeting the scholarship requirements. It can have a value of more than $20,000 over years. Other scholarships offered to new freshmen and transfer students include the Distinctive & Engaged Scholarship and Service for Common Good Scholarship Awards, which offer awards up to $3,500, as well as the Transfer Student Scholarship Award for up to $1,500. Students, who previously received an MSU Alumni Association Scholarship and are junior, senior or graduate students, can also apply for the Peggy Wittliff Memorial Scholarship. This $4,000 scholarship is paid over the full academic year, and is available online. Additional scholarships for children of MSU alumni can also be found here.
For questions about alumni scholarships, contact Janna McKechnie, director of alumni relations and annual giving, at 858-3234 or janna.mckechnie@minotstateu.edu. For other scholarship inquiries, contact the Office of Financial Aid at 858-3375 or financialaid@minotstateu.edu. Students should also check with their academic departments for additional scholarship opportunities.
---