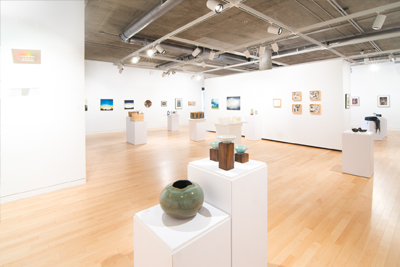 Northwest Arts Center
We are ready to welcome you back to the NAC!
Out of concern for the safety and wellbeing of our visitors, staff, and volunteers, new visiting protocols are in place based on guidelines from the ND University System, ND SMART Restart, the CDC, and other state and regional authorities.
Summer adjusted hours: Tuesday through Saturday, 1-5 p.m. and by special appointment.
Safety measures include, but are not limited to:
• Limited number of people inside the building at once
• Routine sanitization throughout the day
• Social distancing measures
• Strong encouragement to wear masks
• Staggered shifts for employees
• Reduced public hours
Our primary concern is for the public's safety and for our employees and their families. We want to make sure we open our doors to you as safely as possible. We can't wait to see you!
For current information on Minot State University's response to COVID-19, please follow updates at www.minotstateu.edu/health/covid-19/.
Mission
The Northwest Arts Center will encourage and promote artistic and multi-cultural expression with education and outreach through an interdisciplinary regional arts center.
Hours: MTWF, 10 a.m. to 5 p.m., Thursday 10 a.m. to 8 p.m., Saturday 1-5 p.m. and by special arrangement. The Arts Center is closed holidays.