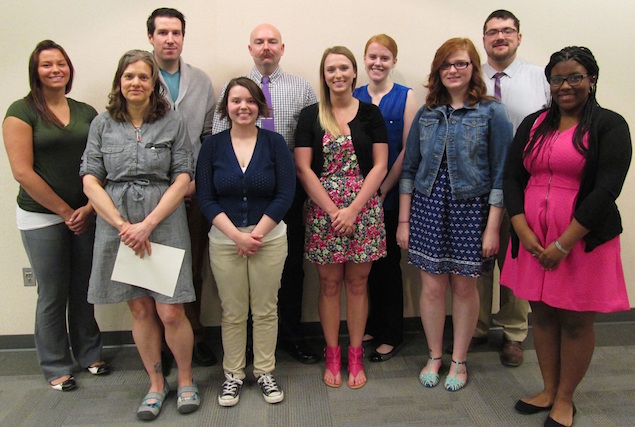 History and Social Science Scholarships
Minot State University offers a variety of scholarship opportunities. For general scholarship applications and information, please visit the MSU Financial Aid Office. Note that the dealine to apply for scholarships for the academic year falls during the previous spring semester, so that to receive a scholarship beginning in August 2021 you must apply for MSU financial aid in February of 2021.
In addition to university scholarships, history and history education majors are eligible for specific program and division scholarships. You can select these scholarship when you complete your MSU Financial Aid application. In some cases, you will need to complete the Free Application for Federal Student Aid by the application deadline as well.
Here are the scholarships available. Note that not all of these scholarships are offered every year.
Dr. N.M. Lillehaugen History Scholarship — Offered to junior or senior history majors. Award based on academic performance and promise. A 3.0 GPA is required.

Frances Bane Crockett Scholarship — Established by H. Paul Crockett in memory of his wife, Frances Bane Crockett. Scholarship is available to older than average (over 24 years) students with at least a 2.0 GPA. Students must be majoring in social science or general college studies. Financial need is also a consideration.

Merton and Karen Johnsrud Scholarship — Established by the Johnsruds for the benefit of Division of Social Science students who are ND residents.

Paul Morrison Scholarship — Offered to junior or seniors who are majoring in economics, history, social science or sociology. A minimum 3.0 GPA is required.

Social Science Division Scholarship — Offered to a social science student with a minimum 3.0 GPA.

Virginia P. George Scholarship — Established through the estate of Virginia P. George, a life-long social studies educator. Offered to social science students with a GPA no greater than 3.0.
The MSU Financial Aid application is at http://www.minotstateu.edu/finaid/scholarships.shtml.
Scholarship and Award Recipients for 2019–2020
Ryan Bent
Virginia George Scholarship
Dillon Dyer
N. M. Lillehaugen Scholarship
Carly Egge
Outstanding Senior in History (BSEd)
Doug Keneley
N. M. Lillehaugen Scholarship
Jeanette Nelson 
Outstanding Senior in History (BA)
Daniel Young
Virginia George Scholarship