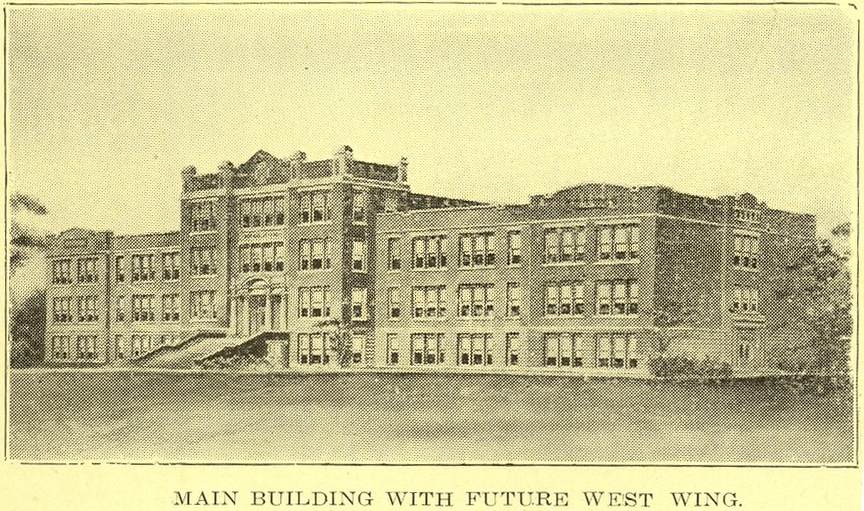 Picture of Old Main from the first (1913-1914) Minot State catalogue.
Welcome – Make History with Us!
We offer a variety of courses and small classes unmatched anywhere in North Dakota, as well as opportunities to learn outside of the classroom. Build a portfolio of life-long skills through internships, conference presentation, local museum work, and oral history and digital humanities projects. Earn either a History BA or a History BSEd while working with talented faculty and the latest in research technology.
To learn more, contact the History Coordinator, Bethany Andreasen. Curious about Pre-Law? Contact Daniel Ringrose, Division Chair, to learn how a history degree can be part of a strong preparation for law school. For enrollment or registration information, go to the Enrollment Services site.
The History program is part of the Division of Social Science, which is located on the second floor of Old Main. You will find history faculty member's offices in rooms 201 and 202 on both sides of the hall at the east end of the second floor. The division phone number is (701) 858-3130.
Recent News
Upper Division History Course Offered Online in Summer 2021
HIST 343: Medieval Science and Religion will be offered in the 8-week Summer 2021 session as an online synchronous course, meeting via Zoom on Monday-Wednesday-Friday from 2:00–3:40 PM. This 3-credit courses fulfills the European history elective requirement of the History and History Education degree programs as well as the CCS 3 and CCS 5 criteria of the General Education program. It explores the intellectual history of the European Middle Ages by looking at the Church and its two sometimes-conflicting roles: as the center of medieval Christian authority and practice, and as the center of knowledge and learning that drew from "pagan" Greece and Rome and the Muslim world as well as from Christian doctrine. Topics include church-state conflicts, popular religion, heresy, and magic. It is open to anyone who has taken any general education history survey or by the consent of the instructor. Contact Dr. Mark Singer at mark.singer@minotstateu.edu if you have questions. 
History Course Number and Title Changes
Beginning with the 2020-2021 Minot State University Undergraduate catalog, HIST 211: World Civilizations to 1500 and HIST 212: World Civilizations Since 1500 will become HIST 105: World Civilizations I and HIST 106: World Civilizations II. These courses will remain otherwise the same; this change reflects that they are general education history courses by grouping them with other general education history courses. Remember—you don't have to take both of these classes or take them in chronological sequence in order to receive credit! Ask your advisor if you have questions.
Student Research and Fundraising Leads to Recovery and Rededication of World War I Memorial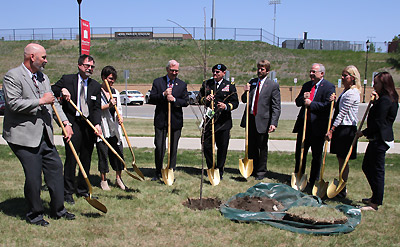 Minot State University honored two of its own fallen heroes with the planting of two elm trees on campus and rededicated the World War I memorial in honor of Minot Normal School students Henry Finn and James Otis Cooper as a part of the university's 2018 Memorial Day Campus event. Research by Dr. Joseph Jastrzembski and Minot State history students uncovered information about the original campus memorial garden that led to the recreation of this memorial, which was made possible in part by the fundraising efforts of the League of Social Science student organization. Please see the stories at Minot State University Communications on the tree planting and the dedication of the memorial bench for details.
Upcoming History courses
All courses are held at the Minot campus unless otherwise noted. Please contact us if you have questions about remote access to courses.
Spring 2022
US History to 1877 (on-campus, online synchronous, and online asynchronous)
US History from 1877 (on-campus and online asynchronous)
World Civilizations I (on-campus and online asynchronous)
World Civilizations II
Medieval Europe
Introduction to Public History
The Making of Modern Europe
Historiography
Piracy, Smuggling, and Corruption (senior seminar)
Image credits:  Minot State Normal School, "Minot State Normal School Main Building Still Image,"  Digital Minot: An On-Line Museum of Local History , accessed August 20, 2018,  http://digitalminot.minotstateu.edu/dm2015/items/show/1599 . (top right); Minot State University Office of University Communications (bottom).