Center for Extended Learning
College for Kids Summer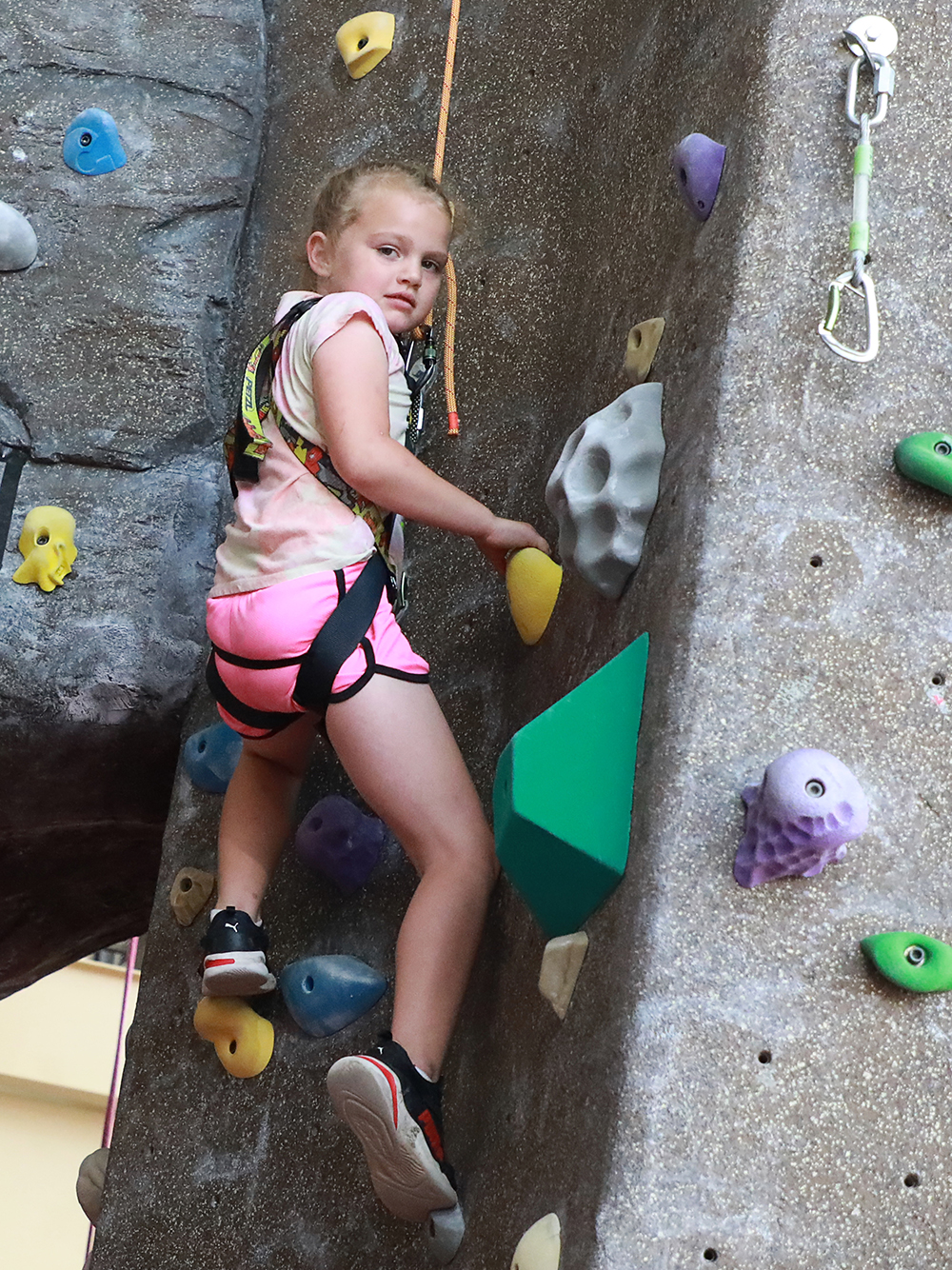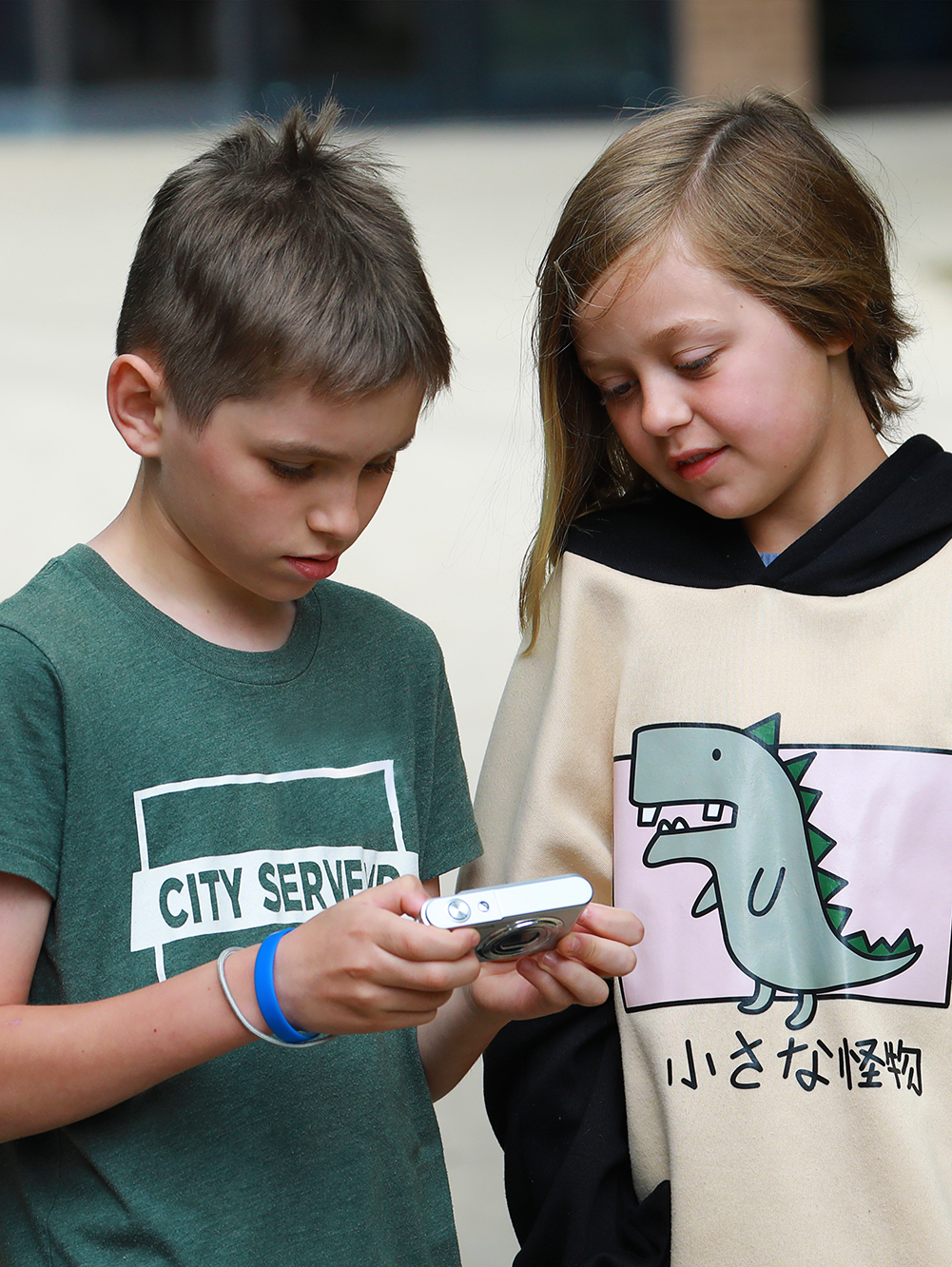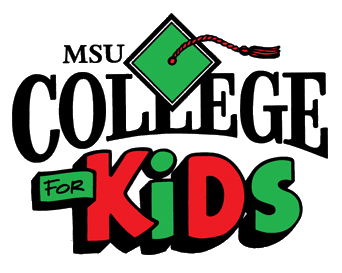 Fun with American Sign Language
Instructor: Jolene Haffner
Session: July 11-12
Time: 1:00 – 4:00
Ages: 9-14
Class Limit: 15
Cost: $45
Location: Old Main 102
Want to learn how to 'talk' without using your voice? Join me and learn sign language through games, books, activities, crafts, songs, and play. You will learn the ABC's, counting, animals, basic conversation and much more! Explore the world of sign language!
Minecraft Mania
Instructor: Warren Gamas and Christopher Ringrose
Session: July 9-11
Time: 9:00 – Noon
Ages: 9-12
Class Limit: 20
Cost: $40
Location: Swain Hall 109
Come join us in Minecraft! Minecraft is a 3D world adventure/building game that you can play by yourself or in multiplayer mode. Players gather resources to survive the monsters that come out at night, and to build homes and creations. Come learn how to design whatever your imagine in a game by adding or removing blocks, forming really cool structures, and then play it by navigating your character through the randomly-generated 3D world. No experience is necessary to learn to play this very popular game. Students will need to purchase a Minecraft license, if they don't already have one.
Business of Babysitting
Instructor: Jolene Haffner
Session #1: June 5-6
Session #2: June 26-27
Session #3: July 17-18
Ages: 11-14
Time: 1:00 pm- 4:00 pm
Class Limit: 20
Cost: $45
Location: Swain Hall 304
This informative camp will teach you how to properly do First Aid, CPR, and babysitting, and the roles and responsibilities of being a good babysitter. Hands-on teaching and role-playing will be used throughout the camp.
Getting Crafty
Instructor: Chelsey Mickelsen
Date: July 10-11
Time: 10:00 am - Noon
Ages: 10-14
Class Limit: 10
Cost: $45
Location: Hartnett Hall 202E
In this class you will learn how to tie-dye, make a dreamcatcher, and do modgepodge art pieces. You will need to bring a shirt to tie-dye and something you would like to decorate with modgepodge (small vase, jar, flowerpot, frames, or small boxes). Come dressed to get messy and have fun doing it!
Happy Camper Painting Class
Instructor: Chelsey Mickelsen
Date: July 12
Time: 10:00 am - 12:30 pm
Ages: 10-14
Class Limit: 12
Cost: $50
Location: Hartnett Hall 202E
For this course students will learn about basic painting tools and techniques to help them create a painting design used from the Social Artworking Company titled, Happy Camper.
Crafting Corner III
Instructor: Robin Ferrer
Date: July 17-18
Session #1: 10:00 am – Noon
Ages: 6-8
Session #2: 1:00 pm - 3:00 pm
Ages: 9-12
Class Limit: 12
Cost: $45
Location: Hartnett Hall 202E
It's craft time! Create a fun wall hanging composed of a fishing rod and foam fish completely assembled and created by you, design a foam craft banner to inspire you while training for your favorite sport and paint a hanger with the colors of our flag. These crafts are waiting to hang on your wall!
Advanced Robotics
Instructor: Laura Ericson and Jennifer Rockwell
Session: July 16-19
Time: 9:00-Noon
Ages: 10-15
Class Limit: 15
Cost: $60
Location: Swain Hall 110
Do you have previous experience building multiple types of LEGO EV3 robots that use multiple sensors and program unique robots that do your bidding? Do you enjoy challenging yourself to figure out a new ways to create LEGO robots that do what you want in fun new ways such as climbing stairs or placing objects in different locations within a maze? Are you looking for more of a challenge and desire to work with others to see what may be possible when you create and build robots with similar challenges to work together to complete tasks? By collaborating, creating, designing, and programming a robot that can work together with another robot we hope to expand your knowledge and ideas about what is possible in a fun engaging way.