Welcome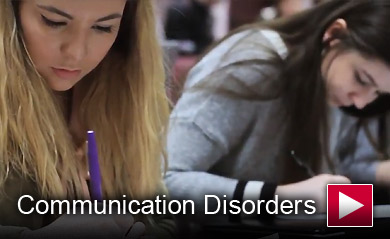 Changing lives through communication
Do you want to make a difference in the lives of others through a challenging career that pays well and grows with you? If so a degree in Communication Disorders is the way to go!
Professionals in communication disorders work with infants, children, and adults. We encourage collaboration among students, faculty, professionals, and our clients. Because we work with vulnerable people in a variety of settings, we have high expectations for our students and faculty. We have a proven track record in helping our students become skilled, innovative, and well-rounded professionals.
Want more information?
  → General Information
A 2018 Top Rated SLP Masters Program
 
A 2018 top rated SLP masters program
The MSU Speech-Language Pathology Graduate program is ranked by SpeechPathologyGraduatePrograms.org as one of the top SLP Masters Programs in the nation scoring 97.5 out of 100 by ranked criteria.
  → Read More
 
We want to hear from you!
Ann Beste-Guldborg, Chair
   → ann.beste.guldborg@minotstateu.edu
Ms. Diane Pierson, Dept. Administrative Assistant
   → diane.pierson@minotstateu.edu
Memorial 116
500 University Avenue West
Minot, ND 58707
701-858-3031 or 1-800-777-0750