Home
Minot State University's Title IX office serves as the main contact for all Title IX related issues. The University is dedicated to providing an environment free from discrimination based on sex and provide a number of resources and services to assist campus community members in addressing issues involving sexual harassment, sexual violence, relationship violence, and stalking.
The Title IX Coordinator is responsible for overseeing and responding to all Title IX complaints for Minot State University, developing training and education programs for faculty, staff, and students, and monitoring federal guidance as it relates to Title IX. Minot State University encourages victims of sexual harassment, sexual violence, stalking, and relationship violence to report incidents to the Title IX Coordinator, and to seek support from the confidential resources available on our campus and in the local community.
President's Message
Non-Discrimination Statement
President's Message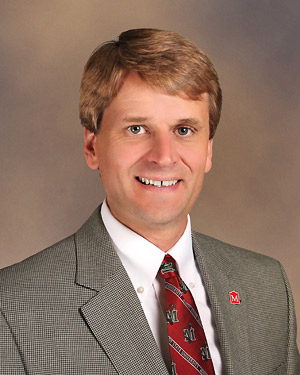 MSU Students, Faculty, and Staff,

At Minot State University, an important part of our success depends on creating a safe and welcoming living, learning, and working environment for all. As such, MSU does not tolerate sexual discrimination, including sexual and gender-based harassment, sexual assault, and sexual violence. Supporting this commitment requires building a culture of inclusion and respect for all, and responsibility for establishing and maintaining that culture is the responsibility of each one of us.

Minot State University is steadfast in our commitment to preventing and addressing any form of sexual misconduct within our community of learners. If you have any questions or concerns I encourage you to contact a confidential campus resource and/or the Title IX coordinator to assist with safety planning, providing ongoing support, and explaining your rights and reporting options. Please take a moment to review university policy and procedures on these issues through MSU's Title IX website.

We all have a responsibility to create an environment where sexual violence, harassment and misconduct are unacceptable and where survivors are supported. Together, we can create an inclusive culture ensuring every member of our community is treated with care and respect.

Sincerely,

Steven Shirley, Ph.D.
President
Non-Discrimination Statement
Minot State University (MSU) does not engage in discrimination or harassment against any person because of race, color, religion or creed, sex, gender, gender identity, pregnancy, national or ethnic origin, disability, age, ancestry, marital status, sexual orientation, veteran status, political beliefs or affiliations, or information protected by the Genetic Information Nondiscrimination Act (GINA); and complies with all federal and state non-discrimination, equal opportunity and affirmative action laws, orders and regulations, including remaining compliant and consistent with the Civil Rights Act, the Americans with Disabilities Act, the Rehabilitation Act of 1973, and Title IX of the Education Amendments of 1972. This policy on non-discrimination applies to admissions, enrollment, scholarships, loan programs, participation in University activities, employment, and access to participation in, and treatment in all University programs and activities.
MSU prohibits retaliation against any individual or group who exercises its rights or responsibilities protected under the provisions of state law, federal law and/or MSU policy. Employees or students who violate this policy may face disciplinary action up to and including separation from the University. Third parties who commit discrimination or harassment may have their relationships with the University terminated and/or their privileges of being on University premises withdrawn.
Questions, comments, or complaints regarding sexual discrimination or sexual harassment may be directed to the Title IX Office. All other forms of discrimination (e.g. racial) or harassment may be directed to the Vice President for Student Affairs or the Director of Human Resources, as appropriate. Complaints may also be filed with the U.S. Department of Education, Office for Civil Rights.
Lisa Dooley, Ed.D.
Title IX Coordinator
Memorial Hall, 4th Floor, Room 412
500 University Ave W.
Minot, ND 58707
701-858-3447
lisa.dooley@minotstateu.edu

Kevin Harmon
Vice President, Student Affairs
Administration Bldg., 1st Floor
500 University Ave W.
Minot, ND 58707
701-858-3410
kevin.harmon@minotstateu.edu

Marc M. Wachtfogel, Ph.D.
Director, Human Resources / EEO/AA / Deputy Title IX Coordinator
500 University Ave W
Minot, ND 58707
701-858-4610
hr@minotstateu.edu or marc.wachtfogel@ndus.edu 
The Office for Civil Rights/Chicago
U.S. Department of Education, Citigroup Center
500 W Madison Street, Suite 1475, Chicago, IL 60661
Telephone: (312) 730-1560, FAX: (312) 730-1576,
TDD: (800) 877-8339, email: OCR.Chicago@ed.gov, website: ed.gov/ocr.