MSU Strategic Plan: Empowering Generations
Recruit and Retain
Goal 2 - Recruit, retain, and value well-qualified students, faculty, and staff.
Objective 1:
Support and increase student enrollment and retention.
Action Items:
Offer multi-year scholarship packages to recruit and retain quality students.
Prioritize resources for student on-campus work, internships and research.
Enhance and innovate recruitment, retention, promotion and branding strategies.
Expand and enhance student academic support services.
Revise and implement strategic enrollment management plan.
Objective 2:
Support and value commitment to teaching, scholarship, and service.
Action Items:
Expand "grow your own" program.
Continue to emphasize role of faculty in shared governance.
Reevaluate the role of full-time vs. part-time faculty in stabilizing academic program delivery and program quality.
Develop and implement institutional compensation strategy.
Objective 3:
Offer professional development support to encourage commitment to the mission and vision.
Action Items:
Reevaluate guidelines for staff professional growth opportunities.
Establish regular cycle of academic technology and policy training for campus.
Expand the availability of and participation in faculty development efforts focused on pedagogy.
Review and update campus policies.
Commit to performance metrics, accountability, and use of data in the evaluation of employees and programs.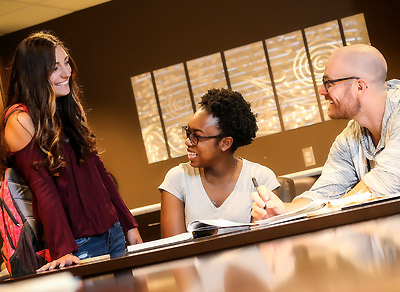 Evidence
Great Plains Exceptional Scholar Awards
New marketing strategy under development
Metric 2.2.3
Metric 2.2.4