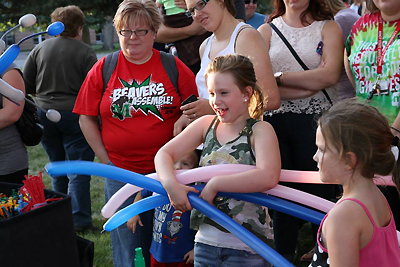 Staff Senate
MSU Fall Kickoff slated for Aug. 19 at 5 p.m.
The annual MSU Fall Kickoff, coordinated by Staff Senate, for Minot State University faculty, staff and their immediate families, will take place Aug. 19 at 5 p.m. in the Scandinavian Heritage Park. Come out for food, fun, entertainment and prizes! **IMPORTANT: If anyone needs a vegetarian or gluten-free option, please contact Korie Huettl at korie.huettl@minotstateu.edu by Aug. 12.
The following individuals, businesses or organizations have donated prizes for the event: Jessica Aga, Abbie Baklenko, Bagel Stop, Caribbean Color, Dairy Queen north, Flower Box, Holiday Inn, Jen Hutchins, Montana Mikes, MSU Bookstore, MSU Nursing Association, Lynda Opp, Perkins, Qdoba, Tara Roedocker, Sleep Inn, Spicy Pie, The Grand Hotel and YMCA.