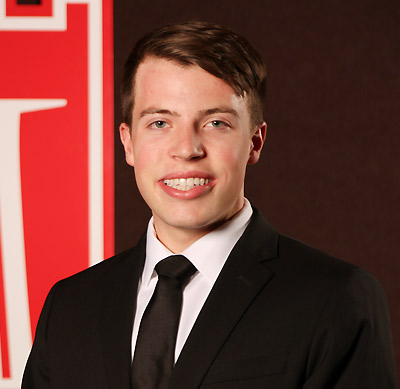 Student Government Association
President
Aaron Richard
aaron.richard@ndus.edu
858-3383
Message from the President: 
Hello- 
My name is Aaron Richard, and I am excited to be serving as the President of the Student Government Association this academic year.

I am originally from Kasson, MN which is in the Southeastern part of the state. I relocated to Minot, ND my senior year of high school, and decided to continue my education at Minot State University the following year. I am currently a junior majoring in Management, Marketing, and Management Information Systems with a certificate in Entrepreneurship. On campus, I serve as an orientation leader as well as being a part of our DECA and PBL clubs. Off campus, I work at Scheels and enjoy spending my free time at Lake Metigoshe.

This year I look forward to meeting and serving all my fellow students at MSU. I am very excited to see what our Student Government Association can accomplish this year to make Minot State University the very best place it can be for our students. My office is located next to the Beaver Dam, please feel free to drop by during one of my office hours or email me if you have any questions, concerns, or ideas!

Go Beavers!