Minot State releases 32nd annual Spring Honor Dance and Powwow dates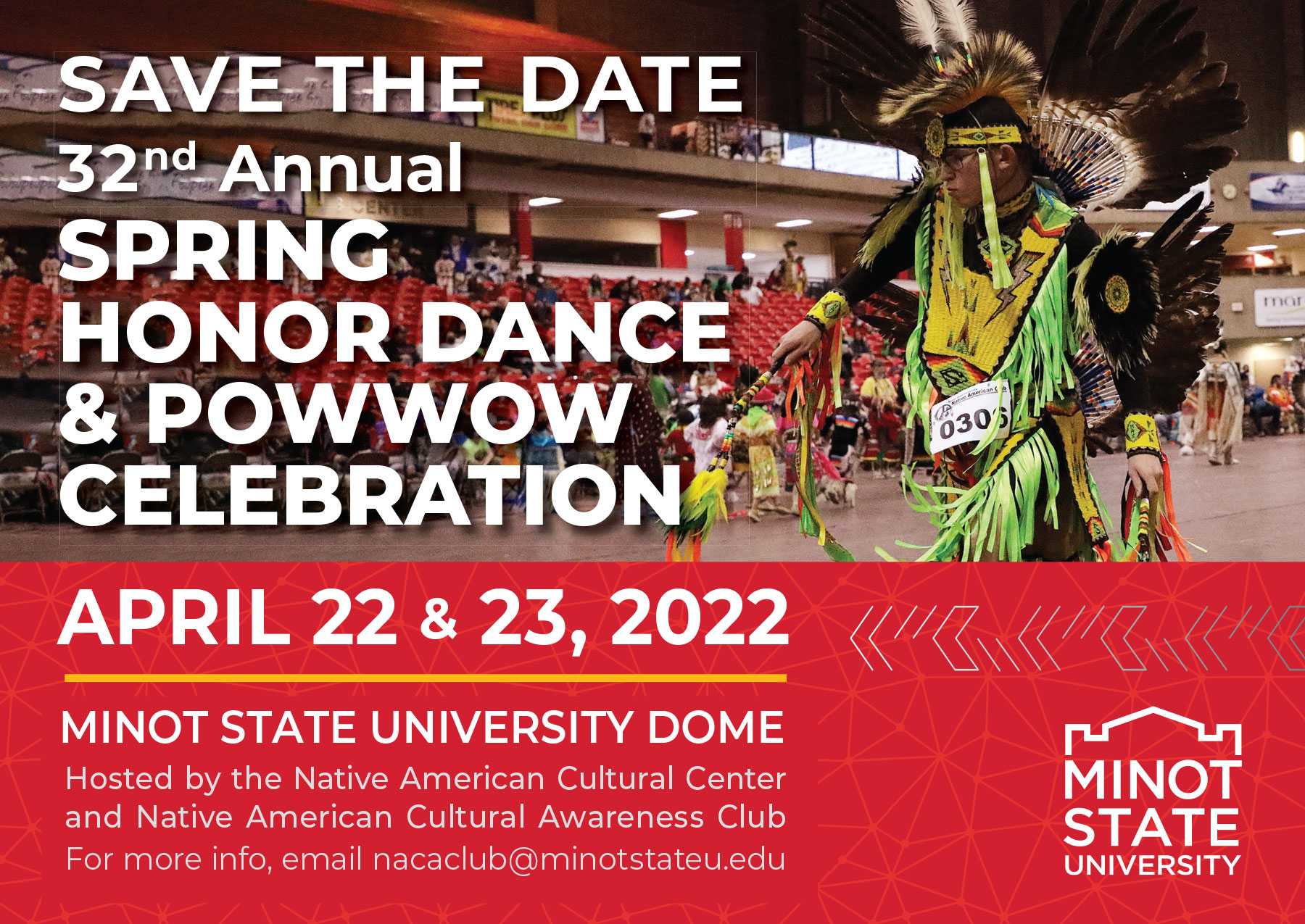 MINOT, N.D. – Join the Native American Cultural Center and Native American Cultural Awareness Club at the 32nd annual Spring Honor Dance and Powwow in the MSU Dome April 22-23, 2022.
The two-day celebration will feature standard dancing, drumming, and an honor parade for the Minot State graduating class of 2022, with additional events planned prior to the Friday night Grand Entry.
"Minot State will be adding to the Spring Honor Dance and Powwow Celebration by honoring the North Dakota Tribal Nations with events prior to the two-day powwow. These events — tipi raising, Indigenous gardens planting, and dance and drum lessons — will be offered to local schools, communities, and residents," said Annette Mennem, Native American Cultural Center director.
New this year, a roundtable discussion with the North Dakota Tribal Nations, hosted by Minot State student affairs, is scheduled for the morning of Friday, April 22.
"Minot State University is looking forward to hosting tribal leaders from our region and discussing how Minot State can better serve Native Americans in their communities and on campus," said Kevin Harmon, vice president for student affairs. "This roundtable discussion in conjunction with an already successful powwow will make for a more meaningful experience for all participants."
The events are free and open to the public, and vendors will be on site during the powwow selling authentic Native American clothing, crafts, and food.
A full itinerary will be released at a later date.
About Minot State University
Minot State University is a public university dedicated to excellence in education, scholarship, and community engagement achieved through rigorous academic experiences, active learning environments, commitment to public service, and a vibrant campus life.
---