Minot State to host Red and Green Day, Beaver Bound Day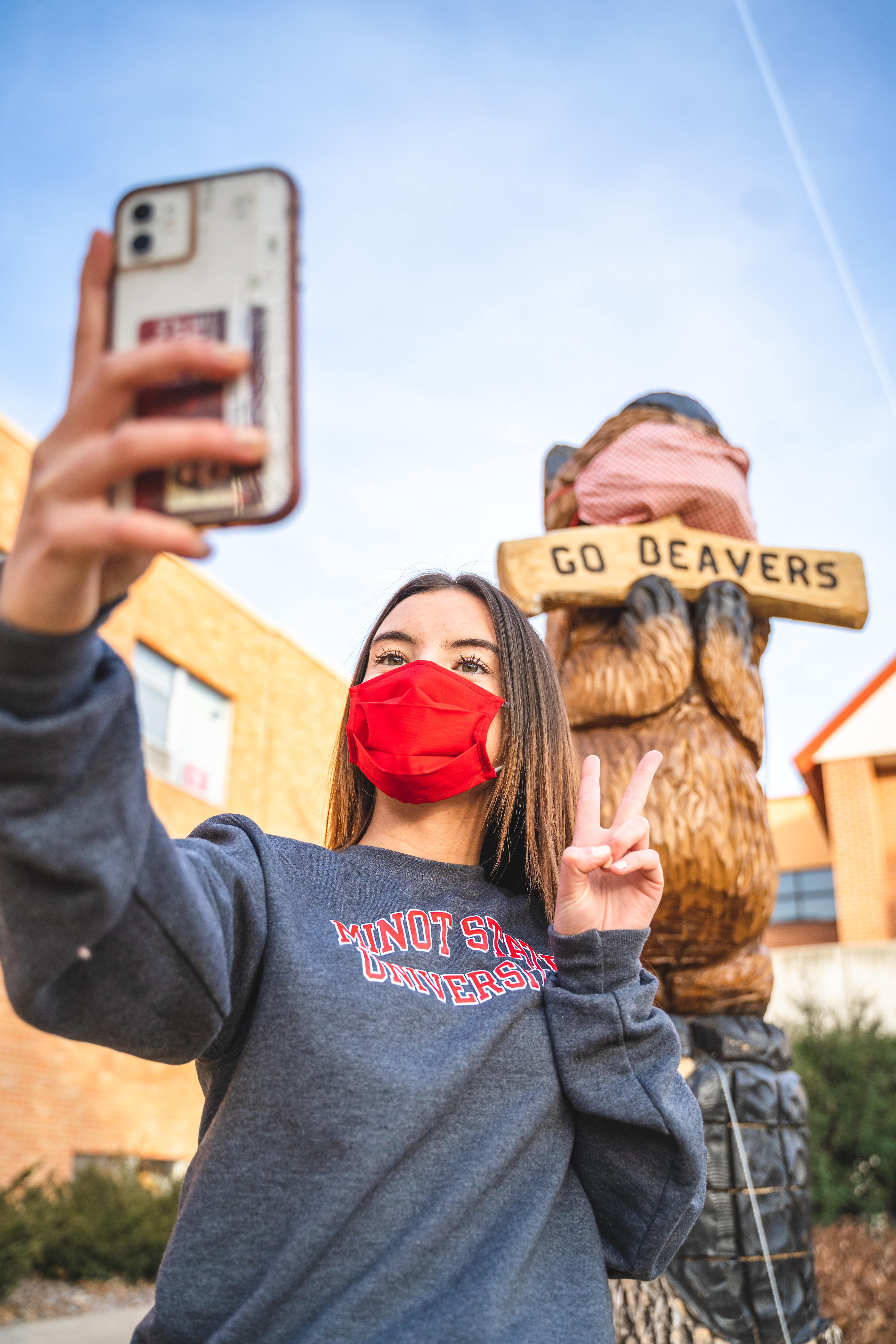 MINOT, N.D. – Minot State University Enrollment Services will host two campus events for prospective and new incoming students in March.
On Saturday, March 13, Red and Green Day, a flexible campus event for prospective students and their families, will be held. The following Saturday, March 20, new incoming students will convene for Beaver Bound Day.
"Both events provide students the opportunity to explore all Minot State University has to offer," said Sal Rodriguez, MSU admissions counselor. "We encourage students to visit and interact with us here on campus to help determine if Minot State is right for them."
Red and Green Day provides prospective students — usually high school juniors — and their families the opportunity to meet with current Minot State students, tour the campus, talk about the admissions process, and learn about scholarships and awards.
Including a new twist this year, the Red and Green Day campus tour will add interactive stops in various departments on campus including music, chemistry, computer science, art, nursing, the Wellness Center, Residence Life, and MSU Life.
"Red and Green Day is a campus tour like no other," said Rodriquez. "Students will interact with departments and take part in various activities along the tour. Come experience student life at Minot State!"
Red and Green Day is styled as an open house, empowering attendees to decide when they want to attend the event on Saturday.  Broken into two-hour time slots, each session is limited to 20 people and tour groups will not exceed a total of 10 individuals. To register for the March 13 event and guarantee an ideal start time, visit askMSU.com/visit/.
Beaver Bound Day is an event curated for high school seniors accepted to Minot State and will be held from 10 a.m. to 3 p.m. on March 20.
During the event, students will discover what life is like as a MSU student by experiencing sample first-year experience (FYE) classes, interactive presentations, question and answer sessions with current students, photo opportunities, and a meet and greet celebration.
"Beaver Bound provides students the opportunity to meet fellow incoming students, current students, pick an FYE, potentially win a $500 tuition waiver, and celebrate your acceptance to Minot State," said Rodriquez.
All accepted Minot State students who attend Beaver Bound will receive special gifts, the opportunity to pre-select their preferred First-Year Experience Learning Communities for Fall 2021, and be entered into the tuition waiver drawing. To register, visit askMSU.com/visit/.
For questions about Red and Green Day or Beaver Bound Day, contact Rodriquez at celestino.rodriguez@MinotStateU.edu.
About Minot State University
Minot State University is a public university dedicated to excellence in education, scholarship, and community engagement achieved through rigorous academic experiences, active learning environments, commitment to public service, and a vibrant campus life.
---