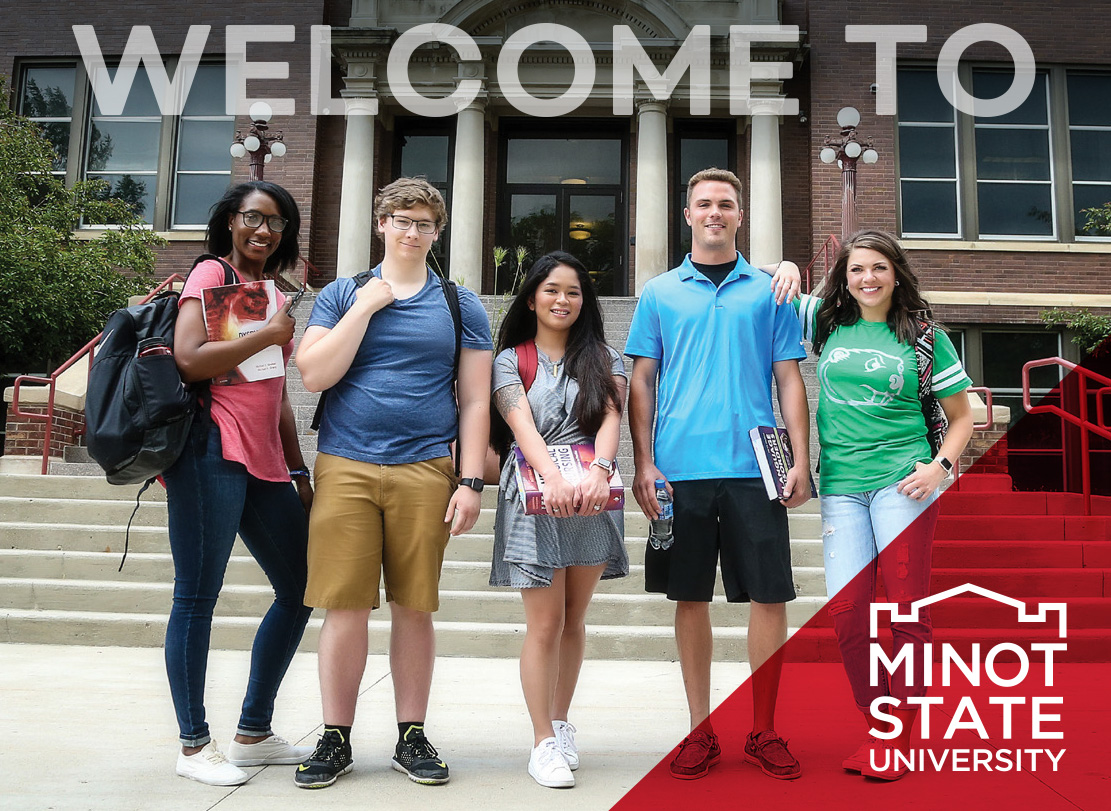 Welcome to Minot State University
Start your transition to Minot State off right by attending our New Student Programs, designed to provide you with information, resources, tools, and tips to help you and your family make a successful transition to university life.
At Minot State University, programming for new students is comprised of New Student Orientation and Welcome Weekend. New Minot State University students, along with their families, first participate in New Student Orientation. Welcome Weekend, the second part of new student programming, takes place the weekend prior to the start of fall and spring semesters.
New Student Orientation will empower and prepare you for your first semester. At orientation, you will also be able to connect with an academic advisor, become familiar with your campus, learn about campus resources, and have opportunities to meet new and current Minot State students. Several options are available to meet your needs.
Following New Student Orientation, Welcome Weekend is the next step in your transition to Minot State University. Students who attend Welcome Weekend are more confident when classes start because they have had time to meet friends, navigate campus, and get settled. Welcome Week introduces and builds upon various communities within Minot State University. Find out where you belong.