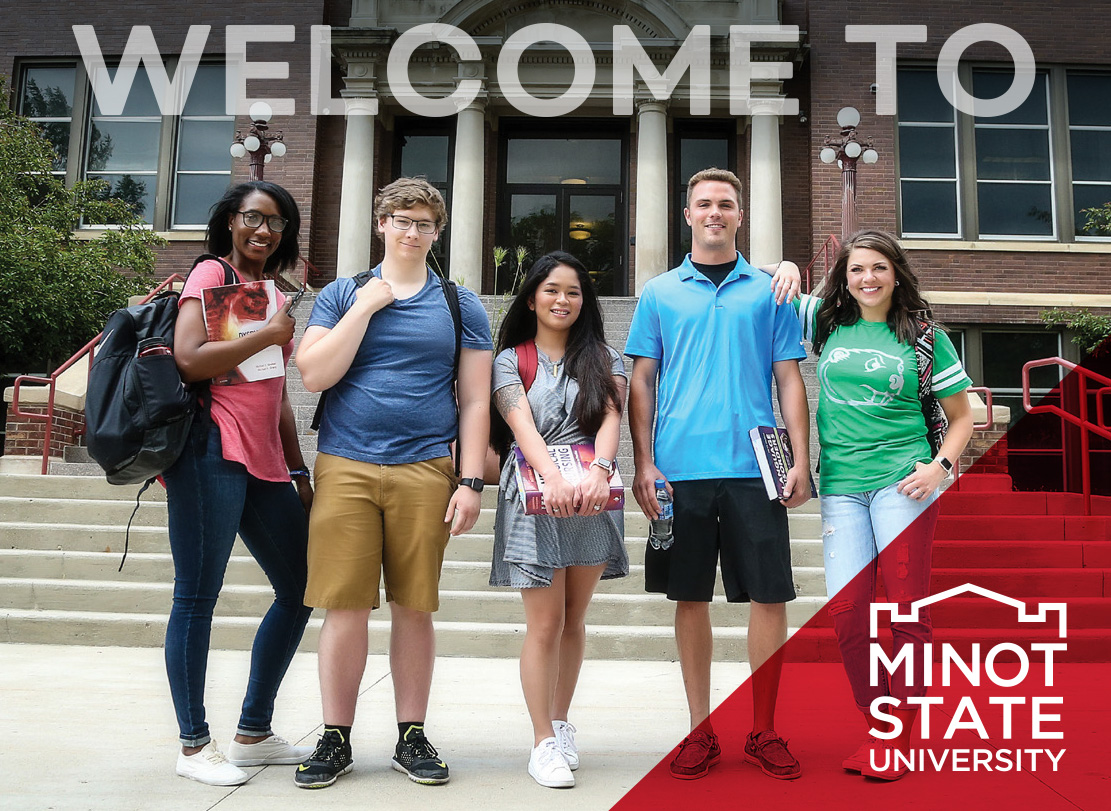 Welcome to Minot State University
New Student Programs is excited to announce we will host New Student Orientation Programs on campus this spring and summer.  Minot State University is committed to offering a safe orientation program and we will continue to follow CDC recommendations. As we plan to make your orientation experience a great one, we will have restrictions on the following:
Group sizes
Number of guests
Schedules for the day
We appreciate your understanding and are excited to welcome you to campus. We also plan to host an in-person Welcome Weekend so save the dates of August 20-23!
---

Start your transition to Minot State off right by attending our New Student Programs, designed to provide you with information, resources, tools, and tips to help you and your family make a successful transition to university life.
First Step - New Student Orientation - You will choose the orientation program that best fits your situation. Orientation is designed to give you pertinent information, answer your questions, and culminates with advising and class registration.
Second Step - Welcome Weekend - Attending Welcome Weekend, the weekend prior to the start of the semester, helps you gain more confidence when classes begin. You will meet other new students, navigate campus, and get settled. Welcome Weekend introduces and builds upon various communities within Minot State University.