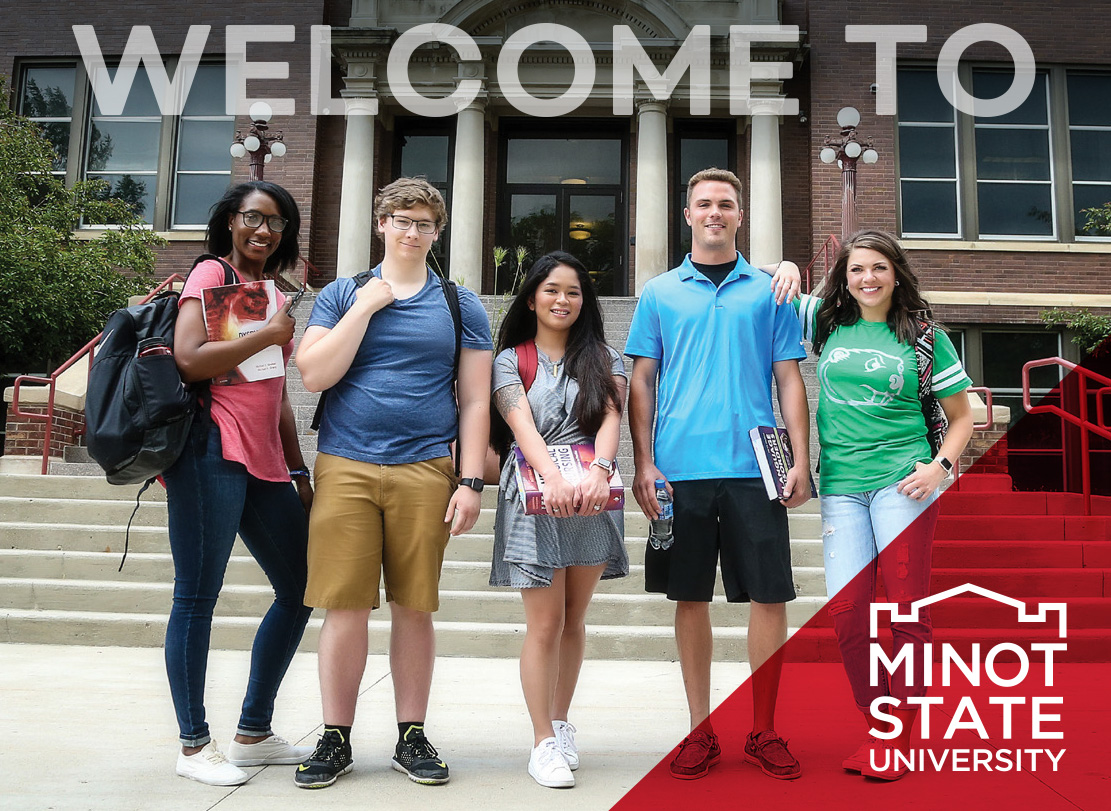 Welcome to Minot State University
New Student Programs is excited to welcome you to virtual orientation, virtual registration, and Welcome Day!
Start your transition to Minot State off right by attending our New Student Programs, designed to provide you with information, resources, tools, and tips to help you and your family make a successful transition to university life.
First Step - New Student Orientation - You will choose the orientation program that best fits your situation. Orientation is designed to give you pertinent information, answer your questions, and culminates with advising and class registration.
Second Step - Welcome Day - Attending Welcome Day, prior to the start of the semester, helps you gain more confidence when classes begin. You will meet other new students, navigate campus, and get settled. Welcome Day introduces and builds upon various communities within Minot State University.