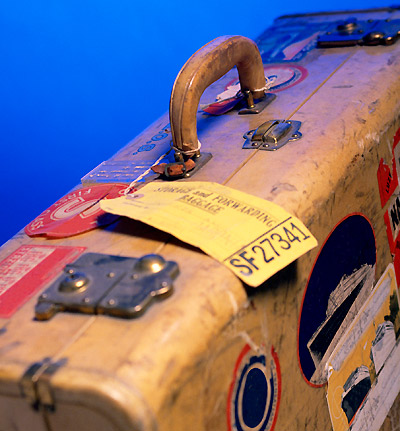 Office of International Programs
Arrival Information
When to Arrive:
You may enter the United States a maximum of 30 days before the start date listed on your Form I-20 or Form DS-2019.
If you are beginning in the fall or spring semester, you will be expected to attend to attend the campus-wide Connect Orientation as well as the International Student Orientation.
We recommend that you arrive at least 1-2 days before the beginning of orientation, but no sooner than the Monday before classes start, so that you have a little time to get settled and begin to recover from jet lag.
Shuttle from airport/train station to campus:
MSU's Enrollment Services office will be providing shuttle services January 7-8th 2015, as follows:
Arrival pick-up service from Minot International Airport and Amtrak Train Station. As soon as you know your arrival information, requestyour airport pick-up at www.ASKMSU.com/shuttle. This service is available to new and returning students!
Shopping trips from Minot State University to Walmart and Dakota Square Mall shopping centers. Flyers will be- posted around campus with shopping schedules.
If you need to take taxi transport to campus:
The university is just a 5 min drive. There are two taxi companies in Minot:
Taxi 9000 phone: (701) 852-9000
Central Cab Company phone: (701) 852-8000

Phones that connect directly to a taxi company are located in the airport on the north wall, to the right of the luggage belt. Phones are also available to make local calls free of charge.
If you would like to access wi-fi on a personal device (iphone, iad, laptop, etc.) while at the Minot airport this service is offerec free of charge.
User ID: MOT
Password: MOT
Housing upon arrival:
You are responsible for informing the Housing office of your arrival date and time. This is extremely important because international students are allowed to check-in before the general campus population in order to attend CONNECT orientation and rest over the weekend. However, you MUST notify housing of your exact arrival date and time in order to ensure that staff will be able to assist you when you need them.

AS SOON AS YOU KNOW YOUR ARRIVAL DETAILS, contact the housing office by emailing msu.housing@minotstateu.edu or call +1-701-858-3363. You will be put in contact with your Residence Hall Director to make the necessary arrangements for check-in.