Welcome
The Geosciences are among the most important fields of study in our highly technological world. It brings together a study of our energy resources, mineral deposits, land utilization, water resources, the atmosphere, planetary exploration, and the universe into one complex and interrelated discipline. Earth scientists are constantly examining each of these areas relative to mankind's present and future needs in an attempt to maintain the quality of life on this planet earth.
The primary objectives of the geosciences curriculum are:
To prepare students as professional geologists for jobs with the petroleum industries, regulatory agencies, civil service positions, and for the continuation of studies in graduate school.
To prepare motivated, innovative, competent, and professional earth science teachers.
To give non-geoscience science majors a stimulating and comprehensive background in the earth sciences to prepare them to fulfill their role as knowledgeable and informed citizens who will direct the future growth of this country.
We are a small department focused on providing students with a strong fundamental background in the geosciences and, particularly, in providing our undergraduates with an opportunity to engage in geoscience research. We offer both a BA and a BS in Geoscience, and you can find our Advising Guide here. MSU students all complete senior research projects that are co-developed with a faculty geoscience advisor. Our students have access to a wide array of analytical equipment that can be used for these projects, including SEM-EDS, ICP-AES, GCMS and XRD that other small universities may not have access to (see our instrumentation facilities here). These research projects are collaborations that generate meaningful research that can lead to publishable results. Because of this, our students leave Minot State University with an understanding of what is required to do real science – because they have done real science! If you are looking for an undergraduate experience that will allow you to have a more graduate school-like experience, or if you know that you would like to pursue a graduate degree in the geosciences, we want to talk to you! The experience that either of Minot State University's Geoscience majors can offer will give you an advantage when going on to graduate school, or when looking for a job where analytical skills are required. Click through our faculty pages for information on the kinds of research that we do here at MSU. You can also find us on Facebook by clicking on the button below.

MSU GEOSCIENCE NEWS                                                        
4/8/22: First Senior Seminar presentation of 2022! Be sure to come to Kellen Peat's Senior Seminar presentation on Friday April 8th at noon in room 231 to hear about Volume Estimation of Proppant in Holocene Age Dunes near Denbigh, ND Using UAV-LiDAR!
 Bare Earth Digital Elevation Model
2/7/21: Congratulations to Brady Halvorson for his successful senior seminar talk! Brady told us all about the research that he did piecing together a partial skeleton of a Champsosaurus that had been in a drawer in Dr. C.'s office for years. Drady determined that the skeleton belonged to a species called Champsosaurus gigas - great job Brady!
2/28/21: Congratulations to Dr. Webster! Dr. W. just received another EPSCoR grant for $71,500 to replace our SEM with a new tabletop scanning electron microscope! This new instrument will be integrated into a system with the new EDS instrument that Dr. W. was awarded late last year. This instrument will have a huge impact on SEM workflow for our undergraduate research projects and faculty research alike!
10/16/20: Congratulations to Dr. C., Dr. W., and Dr. K.! All three faculty members had successful ND EPSCoR awards! Dr. C. was awarded a grant for $39,900 for the purchase of a LiDAR-equipped UAV system for surficial mapping, Dr. W was awarded a grant for $31,500 for an energy dispersive spectrometer for our SEM, and Dr. K. was awarded $4,500 for student groundwater research projects! These awards will increase our instrumentation capabilities and allow our undergraduates to utilize cutting-edge technologies. 
9/1/20: Dr. C. has published a new paper on invert paleo in the Journal of Paleontology! The paper, published with coauthor Roy Plotnick from the University of Illinois in Chicago titled Redescription, paleogeography, and experimental paleoecology of the Silurian phyllocarid Gonatocaris details the unusual morphology of a Silurian age crustacean with fairly unusual abdominal and carapace ornamentation. 
10/31/19: MAKE SURE to join the MSU Geology club at the Dome for Haloween at the Dome! You will be treated to a cave complete with smoke, lava, and a glowing T. rex! Be sure to swing by!
10/9/19: CONGRATS to Calob Werre - for just starting a job in the oil industry! A lot of fieldwork is in your future Calob - just in time for a snowstorm! If you know Calob - send him a congratulatory email!
3/21/19: New BA and BS Undergraduate Advising Guide available. The new Geosicence advising guide is available now by clicking here. This new guide will keep you on track with figuring out what classes you need to take to graduate, what prereqs are, and which classes are part of the minor. Thanks Dr. Webster for putting this together!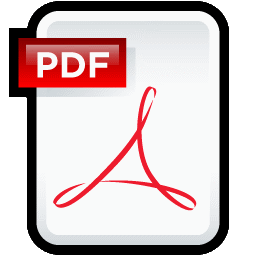 page maintained by Dr. C for Geology.