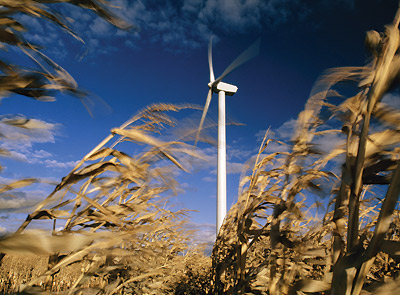 Wind, water, sun, oil, natural gas, coal, biofuels-no matter where it comes from, energy is a vital part of human society.
College of Business
Energy Economics & Finance
Graduates of our energy economics and finance program are prepared to aid in valuation and investment decision making within the energy industry.
Unique to region
Our program - linking economic and financial analysis processes and practices with energy related issues - is one of a kind in the United States. As added value, North Dakota is the center of the Bakken energy region.
Careers
Our graduates work throughout the energy industry as:
Business analysts
Energy loan specialists
Corporate planners
Financial analysts
Project analysts
Energy economists
Product pricing analysts
Employment outlook
According to the Bureau of Labor Statistics, financial analyst positions are expected to grow much faster than the average for all professions. At today's estimates, the oil and gas industry will need personnel for decades to come. And wind power is the fastest growing sector in renewable energy, employing thousands. (Sources: money.us.com; oilcareers.com; U.S. Department of Labor).
Is this major right for you?
Top candidates for careers in energy economics and finance will have relevant skills and qualifications; be motivated and adaptable; have good communication and IT skills; and be ready to become part of a team.
Coursework
As an energy economics and finance student you will study geological sciences, economics and finance. You also will have the opportunity to specialize by taking additional courses in geology, management information systems, computer science, international business, entrepreneurship and finance. You'll learn the historical practice and theory of energy markets and industry specific approaches to:
Economic valuations, strategies, and finance of energy projects
Assigning value to oil fields, pipelines, wind farms and ethanol/biodiesel plants
Links between energy projects and financial markets
Using value-at-risk methods to manage risk
Evaluating alternative energy sources to meet users' needs
College of Business
The College of Business is committed to active learning and preparing students for careers in business. Our facilities include the Slaaten Learning Center, which features a:
Financial trading lab with stock ticker board
Corporate-style board room with video-conferencing equipment
Student study area furnished with computers, flat-screen TVs, café tables and comfortable seating
Meeting room for student organizations and other student groups
Department of Accounting and Finance
Our department is dedicated to delivering students the best possible education and the personal attention they need to succeed. To learn more, contact us, or better yet, schedule a campus visit so we can meet face-to-face and show you around.
Contact Information
Jay Wahulnd, CPA
Assistant Professor
Chair, Department of Accounting and Finance
701-858-3207 or 1-800-777-0750 ext. 3207