President's Report magazine earns CASE District VI Award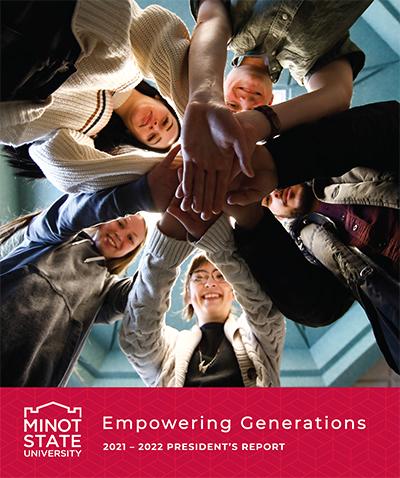 MINOT, N.D. – Minot State University Advancement is proud to announce the 2022 issue of the President's Report earned a Best of CASE District VI award.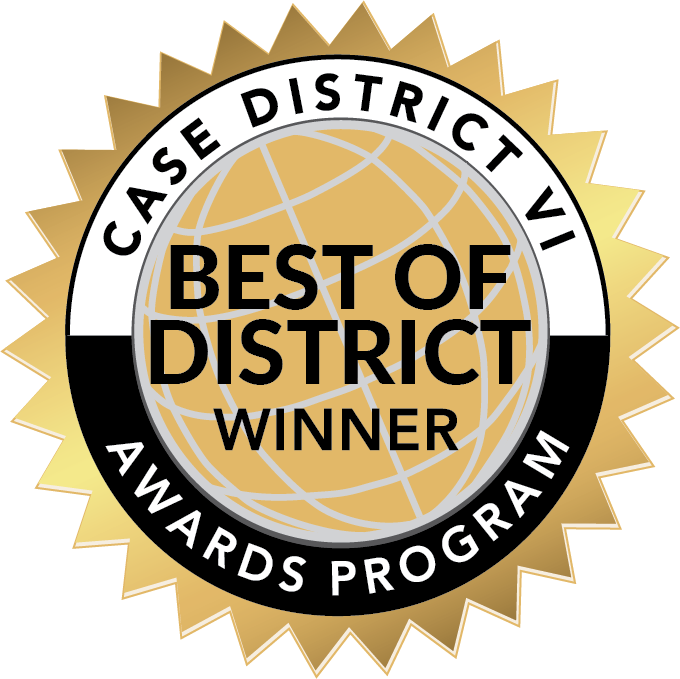 CASE District VI is a part of The Council for Advancement and Support of Education (CASE) and supports alumni relations, communications, development, and marketing professionals at educational institutions worldwide. District VI represents professionals and institutions in the Midwest region of the United States including Colorado, Iowa, Kansas, Missouri, Nebraska, North Dakota, South Dakota, and Wyoming.
"Our Advancement and Development Foundation team does an outstanding job of creating our Connections and President's Report publications," said Rick Hedberg, Minot State vice president for advancement and executive director of the MSU Development Foundation. "Led by Michael Linnell, director of university communications, and Doreen Wald, director of design and print services, the team takes a great deal of pride in assembling quality material and stories that truly resonate with our alumni and friends. Our entire team has a part in making these publications top notch, and I'm happy they are being recognized for their great work."
The President's Report is produced yearly in August and is a companion magazine to the Alumni Association and Development Foundation magazine Connections. The President's Report is mailed to alumni, donors, and friends across the country and includes donor features, scholarship and endowment lists and information, and honor roll of donors.
CASE District VI honors Best of CASE District VI awards in multiple categories including alumni relations initiatives, marketing and communication campaigns, design, writing, photography, video, and events.
Minot State's President's Report was one of three Best of District VI awards named as the University joined Saint Louis University's 2022 President's Report and Kummer Institute's (Missouri University of Science & Technology) Annual Report.
Minot State's President's Report team was comprised of Hedberg; Steven Shirley, University president and columnist; Linnell, managing editor and writer; Amanda Duchsherer, Emily Schmidt, and Mike Stetson, writers; Mya Temanson, and Hussein Abu-Lamzi, student writers; Rick Heit, photographer; Wald, designer; Janna McKechnie, alumni; Kate Marshall, donor relations; with support from Bonnie Trueblood, Renae Yale, Jeremy Feller, and Steve Lipp, advancement / MSU Development Foundation; Roxi Mathis and Amanda Francis, design and print services; and Cole Krueger and Tiffany Pierson, marketing.
View the award-winning magazine online HERE and to access the Connections and President's Report archive,  see the Alumni WEBPAGE.
About Minot State University
Minot State University is a public university dedicated to excellence in education, scholarship, and community engagement achieved through rigorous academic experiences, active learning environments, commitment to public service, and a vibrant campus life.
Published: 11/09/23   
---