Minot State presents: The Oslo Chamber Choir in masterclass, concert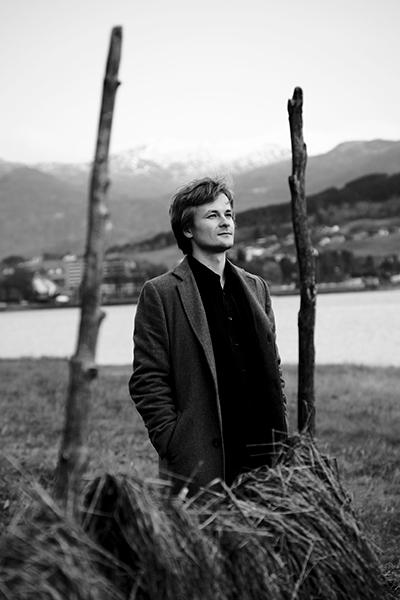 MINOT, N.D. – The Minot State University Division of Performing Arts is proud to present The Oslo Chamber Choir as Artists in Residence for a masterclass and concert.
The Oslo Chamber Choir will give a free masterclass and an open rehearsal on Sept. 29 at 12 p.m. in Minot State's Ann Nicole Nelson Hall. The group will be featured for performances at Minot's annual Norsk Hostfest at the North Dakota State Fair Center on Sept. 30 and will perform a full concert on Oct. 1 at 3 p.m. in Ann Nicole Nelson Hall.
"I first heard Oslo Kammerkor (Oslo Chamber Choir) and director Håkon Daniel Nystedt in 2011 on Public Radio when they were in the studios of Performance Today with Fred Child, and they were singing selections from their incredible album 'STRID.' I had to pull over my car I was so emotional and moved by their singing," said Emerson Eads, Minot State director of choral activities. "I never dreamed that I'd be the director of choral activities in a place where the connection to Norway is so strong, and the generosity of its residents such, that I'd be able to have them visit Minot State University as Artists in Residence and have MSU student get to hear these amazing artists in person."
The Oslo Chamber Choir is made up of 24 professional singers and their director, Nystedt, grandson of the Norwegian choral composer Knut Nystedt. The concert on Oct. 1 is $35 per person and will serve as a benefit concert for the Minot State University Concert Choir's trip to Norway in the spring of 2025. Information on all events and tickets for the concert are available at the MSU Division of Performing Arts website HERE.
The rehearsal and masterclass are free and open to the public and will feature opportunities for MSU students and those attending to sing alongside the choir. Members of the choir will discuss choral pedagogy, their commitment to Scandinavian folk music, and the music of the traditional choral repertoire.
The events in Minot will kick off a Midwest Concert Tour for The Oslo Chamber Choir. For more information on the choir, see their website HERE.
About Minot State University
Minot State University is a public university dedicated to excellence in education, scholarship, and community engagement achieved through rigorous academic experiences, active learning environments, commitment to public service, and a vibrant campus life.
Published: 09/20/23   
---