Minot State Homecoming 2023 parade set for Saturday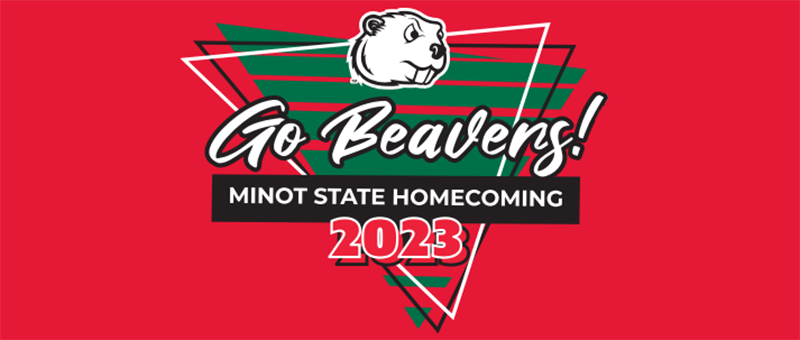 MINOT, N.D. – Minot State University is proud to announce details for Saturday's Homecoming 2023 parade, 5K, and tailgate.
The annual Homecoming parade and 5K begins in downtown Minot, with the 5K runners leading the event at 10:30 a.m. and finishing in front the MSU Dome.
The parade stages east of Minot High School Central Campus at 3rd Street SE. The parade heads north on 2nd Street SE, then west on 3rd Avenue SE, before turning north on Main Street. After three blocks on Main, the parade turns west on Central Avenue before going north on Broadway to the MSU campus.
This year's Grand Marshals are long-time University benefactors and friends, Clint Severson '73 and Conni Ahart. Severson and Ahart donated milestone gifts to MSU to create (in 2010) and expand (in 2016) the Severson Entrepreneurship Academy. Both are active members of the Minot State Board of Regents.
Tailgating begins following the parade in Lot L east of the MSU Done and features free food from Sodexo while supplies last. Minot State football hosts Minnesota State-Mankato at Herb Parker Stadium at 2 p.m.
More events from various athletic teams, departments, and clubs at MSU are planned during Homecoming 2023 and can be viewed at the Minot State CALENDAR. For more information on Homecoming 2023, see the MSU Alumni Association's WEBSITE.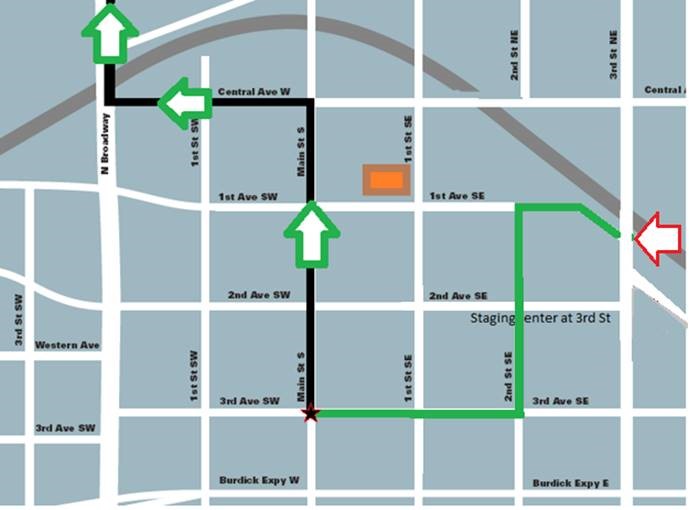 About Minot State University
Minot State University is a public university dedicated to excellence in education, scholarship, and community engagement achieved through rigorous academic experiences, active learning environments, commitment to public service, and a vibrant campus life.
---