MSU to host human trafficking awareness event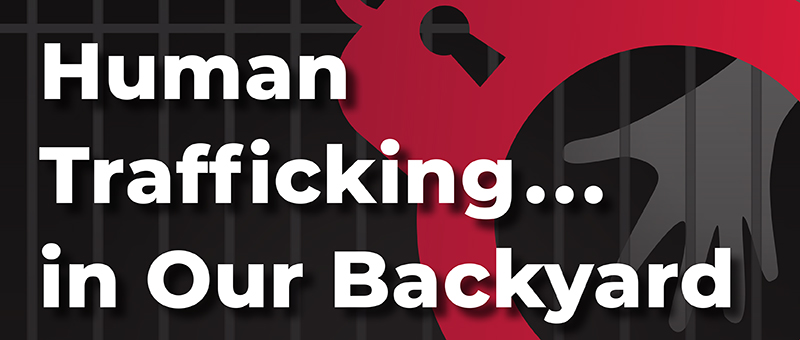 MINOT, N.D. – The Minot State University Office of Title IX and the MSU Criminal Justice Club will host an event titled "Human Trafficking… in Our Backyard" on Wednesday, Oct. 11 at 7 p.m. in Ann Nicole Nelson Hall.
The event is free and open to the public.
Sarah Johnston, central navigator from the North Dakota Human Trafficking Task Force, will address human trafficking in Minot and the surrounding communities.
"Human trafficking doesn't just take place in the oil field or at big sporting events. We see it in our communities big and small," Johnston said. "I am so blessed to get to work with the community of Minot. The multi-disciplinary team that continues to build has been so welcoming and steps up to the plate every time I call. The task force works in a victim-centered manner to prevent, detect, disrupt, and dismantle human trafficking.
"People ask if human trafficking happens in North Dakota: the answer is yes."
The presentation will include a snapshot of human trafficking in Northwest North Dakota, misconceptions about human trafficking, along with re-entry of victims and community support.
For more information, contact the MSU Criminal Justice Club by EMAIL.
About Minot State University
Minot State University is a public university dedicated to excellence in education, scholarship, and community engagement achieved through rigorous academic experiences, active learning environments, commitment to public service, and a vibrant campus life.
---