Slotsve joins Minot State Development Foundation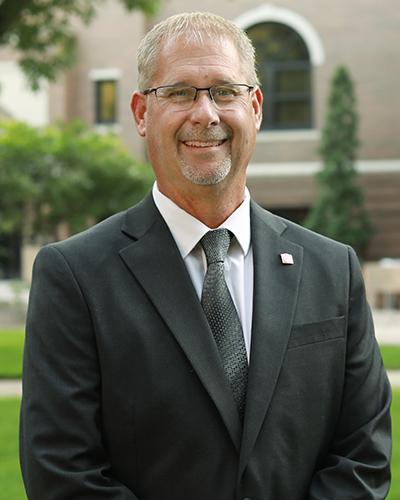 MINOT, N.D. – The Minot State University Development Foundation announced 1991 graduate Pat Slotsve has joined the Foundation as a development officer.
Slotsve, originally from Velva, has been a life-long educator working for the past 32 years in public education, including the past 23 years in the Minot Public School system. He spent 28 years as an elementary principal, retiring as principal of Lewis and Clark Elementary in 2023.
"We are excited to have Pat joining our Minot State Advancement and MSU Development Foundation team," said MSU Development Foundation Executive Director Rick Hedberg. "He's been involved with campus and various activities and fundraisers at MSU for many years. He also has a great connection with the Minot community and many of our alumni and friends having served as an administrator in Minot and the region for the past two plus decades. He's well respected and has been able to hit the ground running in this new role."
His ties to Minot State and the education system extend throughout his family as his wife, Elizabeth, is a 1996 MSU grad and special education teacher at Minot Public Schools. Middle son Charlie is a junior at Minot State and daughter Ellie is a freshman at MSU. Slotsve's oldest son, Max, works at Central Trenching.
"I am excited to join Minot State University as a development officer," Slotsve said. "This University provided me with life skills that have helped me achieve my life goals, and I am hoping to be able to contribute back to our current and future students."
Along with his undergraduate degree in elementary education at MSU, Slotsve earned a master's degree in education leadership from the University of North Dakota.
About Minot State University
Minot State University is a public university dedicated to excellence in education, scholarship, and community engagement achieved through rigorous academic experiences, active learning environments, commitment to public service, and a vibrant campus life.
---