Minot State saddened by the passing of Shaar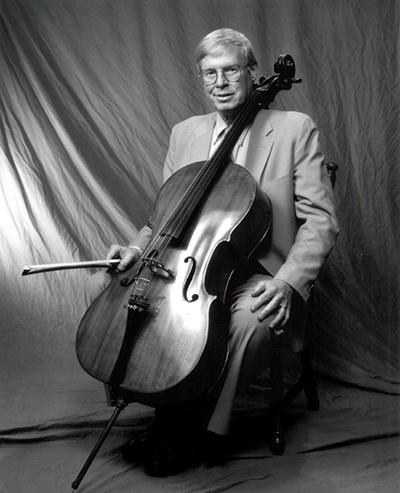 MINOT, N.D. – The Minot State University community is saddened to learn of the passing of former University President Dr. H. Erik Shaar.
Shaar, who was MSU's president from 1992-2004, passed away peacefully on May 11 in Sneads Ferry, North Carolina, at the age of 85. He is survived by his wife, Jane; sister, Christine Hogarth; and daughters, Gretchen Shaar-Hagwood (R. Bruce Hagwood) and Rachel Roach (Sean Roach).
"On behalf of the entire Minot State community, we mourn the passing of President Emeritus Erik Shaar. We extend our deepest condolences to Jane and the Shaar family," said Minot State President Dr. Steven Shirley. "Dr. Shaar will be remembered for moving the University forward, both physically, with improvements to multiple campus facilities, and virtually, by launching MSU's online programs. His commitment to helping build the MSU Development Foundation continues positively impacting our students today and into the future."
Shaar was raised in Pennsylvania and majored in music at West Chester State College. During a stint in the U.S. Air Force, he played cello in its symphony orchestra. He earned a doctorate in music from The Catholic University of America in Washington, D.C., in 1964.
His academic career started at Northern Michigan University, where he taught music. He was dean of fine arts and humanities at Chicago State University, became Shippensburg University's vice president of academic affairs, and was president of Lake Superior State University from 1986-1992.
During his time as president, Minot State extended its campus boundaries by launching an online delivery program, the first in North Dakota. MSU remodeled the 90,000-square-foot Memorial Hall in 1996 and renovated several other campus buildings including the MSU Dome, Cyril Moore Science Center, Hartnett Hall, Old Main, and the Student Center.
In 1993, the Old Main Society was established to recognize cumulative contributions to the University. Shaar increased the school's endowment to $11 million by the end of his presidency, a 700% increase from his first year.
Shaar was an avid supporter of the arts while at MSU, performing with the Minot Symphony Orchestra and, on occasion, wielding the conductor's baton.
He continued to teach music and music appreciation after retiring in 2004.
About Minot State University
Minot State University is a public university dedicated to excellence in education, scholarship, and community engagement achieved through rigorous academic experiences, active learning environments, commitment to public service, and a vibrant campus life.
---