MSU names green room at Amphitheater after Neuharth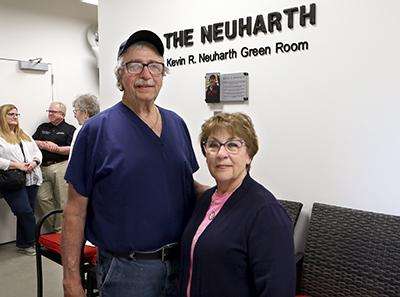 MINOT, N.D. – Minot State University and Minot State Summer Theatre are proud to announce the green room at the newly renovated MSU Amphitheater will be named after longtime professor Kevin Neuharth '74.
Neuharth spent 40 years teaching communication arts at Minot State and is synonymous with the stage in Minot, directing 149 plays with MSU Mainstage, Summer Theatre, the Sawmill Playhouse, Magic City Children's Theater, University of Oregon Second Season, and Minot's Magic City and Central Campuses.
"The green room is traditionally the place where the company members hang out backstage," said Chad Gifford, MSU Summer Theatre artistic director. "When the renovation started, Executive Director Peg Morris knew that we needed to name the space after our mentor and friend, Kevin R. Neuharth. He inspired and created and ran the place for so many years that it only makes sense to name the new heart of Summer Theatre after Kevin."
Neuharth continues to play an active role in the MSU Summer Theatre serving on the Board of Directors and is helping to form the upcoming Summer Theatre Hall of Fame.
The updated Kevin R. Neuharth Green Room is a part of an overall $2.8 million renovation that has spanned the past two summers. Finishing touches will take place during the summer with a new canopy covering stage completed in time for the 58th season starting in June, a marquee sign installed later in the summer, and an updated wheelchair lift after the season.
MSU begins Season 58 with the production of "Jimmy Buffet's Escape to Margaritaville!," from June 13-18. "Doctor Dolittle" is June 23-26 and June 28-July 1. "Calendar Girls" is set for July 10-14 and "Elf the Musical" is slated for July 24-28 and July 30-Aug. 1.
"As we kick off Season 58, we are glad to have this symbol of support backstage as we ring in a brand-new season of never-before-seen shows like 'Escape to Margaritaville!', 'Doctor Dolittle,' 'Calendar Girls,' and 'Elf the Musical.' We also want to take a minute to thank all of the donors who helped make this happen," Gifford said.
Tickets for the upcoming season go on sale on June 1. Prices are $16 for adults; $11 for seniors, high school students, active military, MSU faculty and staff, and MSU summer school students all with current MSU ID; and kids 12 and under are $8. Deluxe seating that includes access to Hook & Ladder Wine Bar are $25-35. For more information or to purchase tickets, see the Summer Theatre ticket site HERE.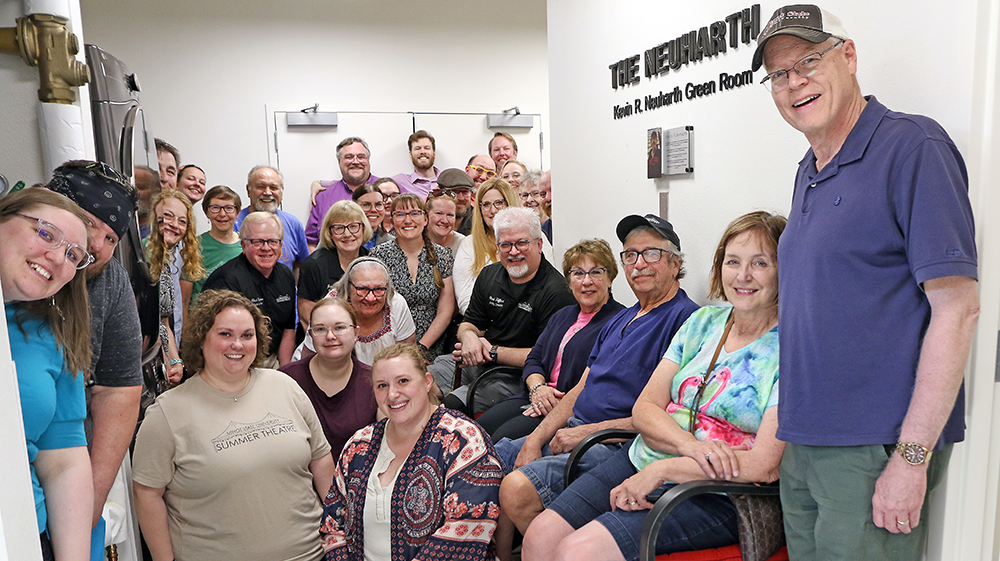 About Minot State University
Minot State University is a public university dedicated to excellence in education, scholarship, and community engagement achieved through rigorous academic experiences, active learning environments, commitment to public service, and a vibrant campus life.
Published: 05/16/23   
---