Alumni Association announces 2023 Golden Awards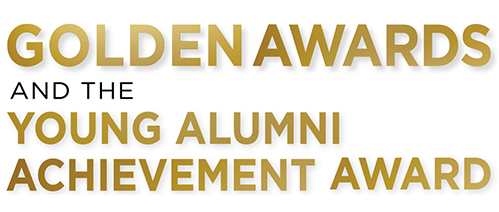 MINOT, N.D. – The Minot State University Alumni Association announced four individuals have been chosen for the 2023 Golden Award and one individual will be honored with the 2023 Young Alumni Achievement Award.
The honorees include Mark Lehner, Suzanne (Schriefer) Neufang '85, Darryl Smette '69, and Michael Toy '91. The Young Alumni Achievement Award winner is Stephanie Little '14.
Lehner, a Minot native who lives in Milton, Massachusetts, attended Minot State from 1968-70 before earning a bachelor's degree from American University in Cairo and his doctoral degree at Yale University. He is a world-renowned Egyptologist with more than 30 years of experience excavating in Egypt. Neufang, from Golden Valley who splits her time between New York City and Hanover, Germany, is the CEO of the Global Business Travel Association. Smette, a Newburg native who currently resides in Edmond, Oklahoma, retired after just shy of 30 years with Devon Energy Corporation, serving as executive vice president of marketing, midstream, supply chain and planning, and evaluation. Toy, originally from Williston and currently living in Fargo, is the chief operating and strategy officer at First International Bank & Trust. Little, from Bismarck, is an assistant professor of social work for Minot State at MSU's Bismarck location.
The Golden Awards are the highest award bestowed by the Minot State University Alumni Association. Selections are based on outstanding service to the University or alumni association and distinguished leadership in the recipient's career or community. The Young Alumni Achievement Award recipient is between the ages of 21 and 39.
The MSU Alumni Association will honor the 2023 class at its annual awards dinner on Thursday, Sept. 14 at 6 p.m. in the Minot State Conference Center.
More information on the dinner as well as each award winner will be released later in the fall semester. For more information on the Golden Awards, visit the Alumni Association at MinotStateU.edu/alumni.
About Minot State University
Minot State University is a public university dedicated to excellence in education, scholarship, and community engagement achieved through rigorous academic experiences, active learning environments, commitment to public service, and a vibrant campus life.
Published: 05/26/23   
---