Minot State offers Lifelong Learning Institute classes for Spring 2023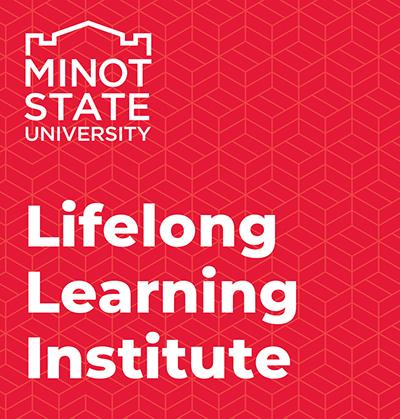 MINOT, N.D. – Minot State University has expanded its list of workshops for the Lifelong Learning Institute for Spring 2023.
 Workshops feature drawing, cartooning, framing, photography, and pickleball. There are events for children and adults. Each workshop features various Minot State faculty, staff, and expert community members.
For more information or to sign up for a class, see Minot State's Lifelong Learning Institute WEBSITE or contact Amy Woodbeck, professional and community education coordinator, by EMAIL or by phone at 701-858-3989/1-800-777-0750 ext. 3989.
Workshops include:
Figure drawing class
Undoubtedly one of the most challenging and most enjoyable experiences for the figurative artist, drawing the human form is second to none. For three evening sessions, we will draw from minimally-clothed, live models, working on proportion, sighting techniques, and fluid visual expression. Artists of all levels and ages (10-years-old and up) are welcome. Participants are free to bring their own supplies, but basic supplies will be provided. Limited to 10 students.
Dates: March 21, 28, April 4 | 6:30-8:30 p.m.
Ages: 10+
Location: Swain Hall 314
Cost: $30
Instructors: Micah Bloom
Learn to frame workshop
Have you ever wanted to learn to mat and frame artworks? Learn professional methods for protecting and displaying valuable art and documents. Limited to 10 students.
Dates: April 22-29 | 2-3:30 p.m.
Ages: 18+
Location: Northwest Arts Center
Cost: $30
Instructors: Greg Vettel and Linda Olson
Cartooning for a grandpa, grandma, mom, dad, and kid
This introductory cartooning lesson will make smiles with this unique tandem adult-child learning experience!
Dates: March 30 | 6-7 p.m.
Ages: 5-10
Location: Old Main 104
Cost: $20
Instructor: Bill Harbort
Phone photography workshop
Do you love capturing and sharing images on your smartphone, but wish you knew insider tricks to make your images stand out? This smartphone photography course will teach you to take high quality professional photos on your smartphone by mastering shooting, lighting, editing, posing, and more! Participants will need a smartphone with a camera and the ability to download free third-party editing apps.
Dates: April 12 | 6-7:30 p.m.
Ages: 10+
Location: Old Main 104
Cost: $20
Instructors: Aaron Hughes and Ashley Duchsherer from Hint of Whimsey
Pickleball 101
Experience for yourself why pickleball is one of the fastest growing sports in the United States.
Dates: April 4, 6, 11 ,13, 18, 20 | 10 a.m.-noon
Ages: 18+
Location: Wellness Center
Cost: $50
Instructor: Kevin Yale 
Photography camera operations
Have you ever wondered what all the buttons and number mean on a camera? Do you sometimes find it difficult to take a photograph of someone during the day and wonder why the sky is white? This two-day camera operations course will explain what the numbers equate to and how they affect the photographic image. The course will demonstrate different basic camera operations and which modes work best in different setting. Participates can bring their DLSR cameras, point and shoot cameras, or their phones.
Dates: April 4, 6 | 5:30-7 p.m.
Ages: 13+
Location: Old Main 104
Cost: $30
Instructors: Paul Cerbone
About Minot State University
Minot State University is a public university dedicated to excellence in education, scholarship, and community engagement achieved through rigorous academic experiences, active learning environments, commitment to public service, and a vibrant campus life.
---