Minot State announces historic capital campaign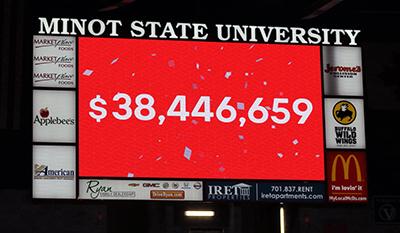 MINOT, N.D. – Minot State University has launched a comprehensive capital campaign to raise $50 million by the end of 2024, the most ambitious fundraising effort in the University's history.
"EMPOWER: A Campaign for Minot State" will focus on five main campaign pillars: Scholarships, Academic Programs, University Facilities, Athletics, and the Vision Fund. More information on the entire EMPOWER campaign is available at the University's campaign WEBSITE.
"We are very excited to announce the public phase of the EMPOWER campaign," said Minot State President Dr. Steven Shirley. "For over a century, MSU has proudly carried a commitment to our students and our community, and this campaign reaffirms that commitment. Through the generosity of our donors around the world, Minot State will ensure students are empowered to reach their potential."

While Thursday's announcement at the University's annual President's Club Luncheon during Homecoming 2022 launches the public phase of the campaign, Minot State has already devoted significant time and energy into EMPOWER's quiet phase. The MSU Development Foundation announced the campaign had surpassed the $38 million mark, initiating the public phase.
"There has been a substantial amount of work invested into this project and I'm extremely pleased to announce this to the greater Minot State community. Thank you to everyone who has supported MSU during the quiet phase," said Rick Hedberg, vice president for advancement / MSU Development Foundation executive director. "We also know there is a considerable amount of work remaining to ensure this project is not only completed, but has the maximum impact on students, faculty, staff, alumni, and our community."
The EMPOWER campaign's focus is on innovation in and out of the classroom, creating a vibrant, modern campus, and growing funding for scholarships, including growth in endowments and to continue to dramatically enhance the student experience in perpetuity.
During the silent phase, MSU saw substantial growth in multiple areas coinciding with the pillars. MSU increased its overall endowments by 85 over the past five years to a record total of 432. MSU completed projects at the MSU Amphitheater, nursing simulation lab, MSU Dome, Herb Parker Stadium, and purchased the Beaver Ridge complex. The University added 11 new programs of study and now has over 100 areas for students to earn degrees and certificates and launched the Hometown Pride Scholarship, awarding students in its own backyard.
"As times change and new technologies emerge, Minot State needs to ensure we are maximizing innovation by having advanced learning spaces and a modern campus," Shirley added. "We have a rich tradition at MSU and while this is an ambitious campaign, we believe it will help position us to meet workforce demands today and in the future."
CAMPAIGN PILLARS
Scholarships
Goal: $18 million
While Minot State continues to be a leader in affordability, the price of higher education is often a barrier for students to earn a degree. Through the establishment of endowed scholarships, students have access to funds that will help them realize their educational goals.
Academic Programs
Goal: $12 million
Exploring and enhancing cutting-edge academic programs allows Minot State to meet a changing global workforce. Increased funding for academic programs will help MSU maintain its 100-plus areas of study while exploring new, emerging degrees and certificates.  
University Facilities
Goal: $10 million
Significant renovations to learning and living spaces allows Minot State students to experience stimulating environments that nurture creativity and personal development. Multiple projects are ongoing and will require updates to continue to improve a modern campus.
Athletics
Goal: $8 million
Intercollegiate athletics play a significant role in a vibrant and engaged campus and student life. Minot State Athletics play in the highly competitive NCAA Division II Northern Sun Intercollegiate Conference and the American Collegiate Hockey Association and funding is needed to compete at conference and national levels. 
Vision Fund
Goal: $2 million
The ability to meet today's needs, respond to unexpected circumstances, and fund innovative ideas is the function of unrestricted gifts. This unique fund allows the University flexibility to adapt to changing times quickly and efficiently.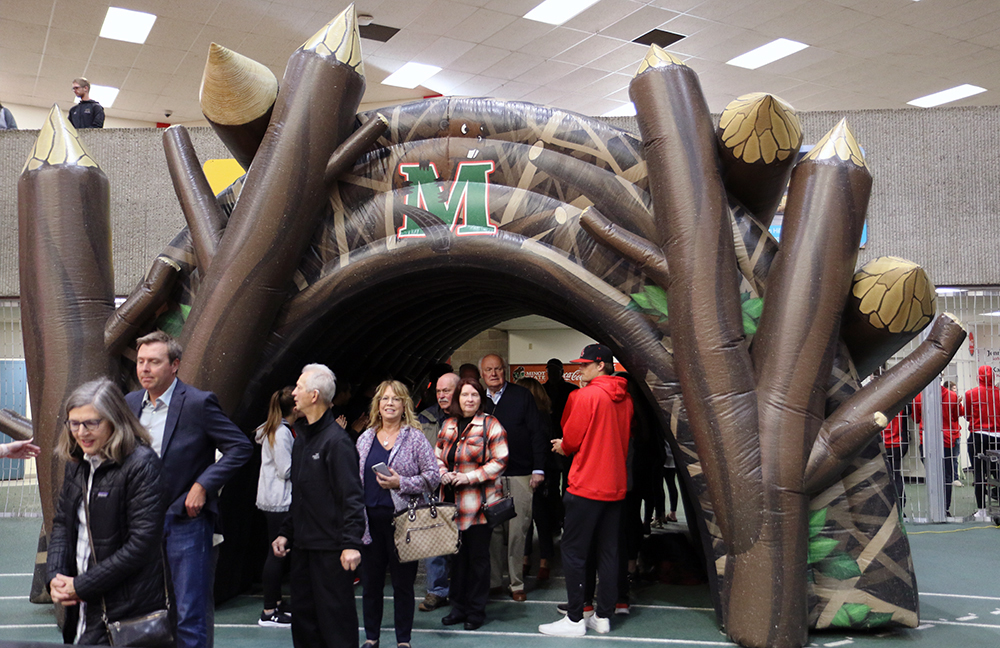 About Minot State University
Minot State University is a public university dedicated to excellence in education, scholarship, and community engagement achieved through rigorous academic experiences, active learning environments, commitment to public service, and a vibrant campus life.
---