Minot State Alumni Association to honor five with Golden Award
MINOT, N.D. – The Minot State University Alumni Association will honor four individuals with the Golden Award and one with the Young Alumni Achievement Award at the 54th annual dinner on Wednesday, Oct. 12.
The 2022 class for the Golden Awards includes Leslie (Gray) Coughlin '01, Jerry Helgeson '69, Robert Mau '74, and Mark Sanford '61. The Young Alumni Achievement Award winner is Veronica (Cavallo) Pinnick '04.
The Golden Awards are the highest award bestowed by the Minot State University Alumni Association. Selections are based on outstanding service to the University or alumni association and distinguished leadership in the recipient's career or community. The Young Alumni Achievement Award recipient is between the ages of 21 and 39.
LESLIE COUGHLIN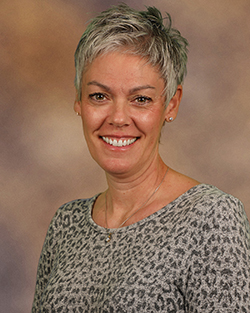 Coughlin, from Minot, is currently a member of the Minot State Board of Regents and the MSU Foundation Board. Minot State was an ideal fit for Coughlin, a native of Carpio. She enjoyed meeting new lifelong friends and was happy to discover that many of them shared her love of shenanigans. After receiving an Associate of Arts degree in 1993, she returned to Carpio to farm and ranch.
Her interest in helping others led her to Befrienders, a Clinical Pastoral Education program offered though Trinity Health.  She began volunteering for Trinity Hospice and for several years helped facilitate Camp Discovery, a program for children who had experienced the loss of a family member.
She began working evenings and weekends at Thompson-Larson Funeral Home and returned to MSU as a full-time student during the day. With less shenanigans and more studying, she earned a Bachelor of Science degree in criminal justice in 2001. That same year at a fundraising concert for the former McFarland Auditorium renovation, she was introduced to John Coughlin. Leslie appreciated John's involvement in the community and shared an enthusiasm to be engaged in organizations and activities that would benefit Minot and the surrounding area. They were married a year later, and she became the proud stepmom to John's daughter, Hope.
Together they support the Minot community with service through many boards, committees, and activities and have been long-time volunteers for Norsk Hostfest. John is a Rotarian, and Leslie, a past president and member of the Minot Lions Club for 25 years. They are passionate about education and maintain the Coughlin Family Scholarship Fund at Bishop Ryan Catholic School as well as the John and Leslie Coughlin Scholarship Endowment for the Department of Nursing at Minot State. She is a past chair of the MSU Board of Regents.
Past community involvement includes The Greater Minot Zoological Society, Women United, and past president and campaign chair for the Souris Valley United Way. In 2011, she was one of four people in the state to receive the ND League of Cities Hometown Hero award which honors community volunteers for their efforts to make their cities a better place to live. This award recognized her work in organizing a warehouse system to supply materials to volunteers and homeowners for rebuilding homes damaged in the Souris River flood.
Coughlin currently serves on the Minot Area Community Foundation Board of Directors, is a member of Minot Art Club, Power of the Purse, Give 360, and co-chair of the Scandinavian American Hall of Fame Banquet. She will complete her Master Gardener internship this fall. She enjoys spending time tending to the community garden in rural Velva which supplies thousands of pounds of fresh produce to the Lord's Cupboard Food Pantry in Minot each year.
JERRY HELGESON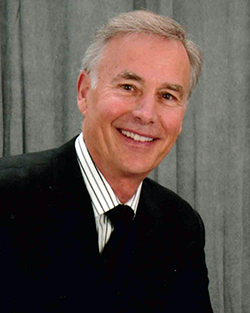 Helgeson, born and raised in Powers Lake and now hails from Winsor, Colorado, is the president of American Eagle Distributing.
While at MSU, he was a member of the Sigma Tau fraternity and graduated in 1969 with a business degree.
Helgeson's love of flying took him to Colorado where he earned his pilot's license, hoping to fly commercial. But life took him in another direction, and he bought a beer distributorship in 1976 and over the next 40 years, he grew that distributorship to over 125 employees. American Eagle Distributing, a Budweiser distributorship, grew to be 33rd of the top family-owned companies in Colorado. In addition to winning several Anheuser-Busch awards for excellence in sales and service, he also started the Colorado State University's Beverage Business Institute to educate young people in management specific to the beverage industry. In 2002, he was instrumental in building the $15 million Budweiser Event Center in Loveland, Colorado and was a part-owner of the Colorado Eagles, a hockey farm team for the Colorado Avalanche. Helgeson sold the business in 2015. Along with his sons-in-law, he started a new distributorship company but this time for Ziggi's coffee. So, he never really retired!
He served on several boards in Northern Colorado while in business and volunteered at the Weld County Sheriff's office doing intakes at the jail for several years. He bought a few airplanes over the years and enjoyed flying with friends and family.
While in college, he married his wife, Sandy, and they have two daughters, Susan and Julie, and five grandchildren. Jerry and Sandy have been married 55 years and have traveled extensively to Europe and other destinations and enjoy cruising. He golfs regularly — waiting for that hole-in-one — bikes, and swims to keep busy.
ROBERT MAU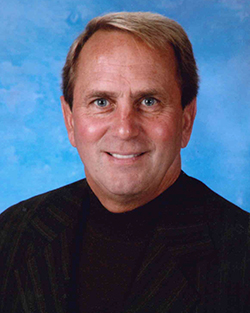 Mau, who lives in Minot and Islamorada, Florida, is the president and owner of Eagle Operating in Kenmare. Born in Kenmare, he was raised on the family farm southwest of Mohall. He graduated from Mohall High School in 1972 and attended college at Minot State from 1972-76. While attending MSU, he was a member of the 1972 football team and is a member of the Sigma Tau Gamma fraternity.
Mau continued to farm and began a career in the oilfield. He started Eagle Operating Inc, which drilled oil and gas wells, and Eagle Well Service, an oil and gas service company.
He served as chairman of the board of the North Dakota Petroleum Council Hall of Fame. Mau was asked to serve on the Interstate Oil and Gas Compact Commission by former Gov. John Hoeven and Gov. Doug Burgum. He received the Pioneer Award recognizing efforts in CO2 sequestration by the Energy and Environmental Research Center. He currently serves on the Minot State University Board of Regents. He enjoys golfing with friends and old fraternity brothers and offshore fishing in Florida.
Mau and wife Kathy (Schwartz) were married in 1976, moved to Kenmare in 1979, and then to Minot in 2014. The couple have four children and nine grandchildren.
MARK SANFORD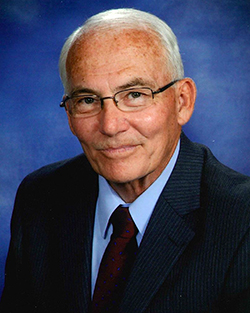 Sanford, from Grand Forks, is a retired school administrator and current member of the North Dakota House of Representatives.
He graduated from MSU in 1961 with majors in mathematics and history and participated in baseball, basketball, and track & field, while serving as president of the Letterwinners Club and as a student senator. 
Following graduation, he and his wife, Gloria (Berg) '68, joined the faculty at Stanley.  During his tenure there, he served as a math teacher, coach of three different sports, high school principal, and superintendent.  In 1971, he was offered the opportunity to oversee the design and construction of Minot Magic City Campus and was named the first principal of the school in 1973.  His next career move was to Grand Forks in 1976 where he became superintendent of schools for the next 31 years.  Following retirement in 2007, Sanford spent two years as a volunteer administrator at Northwood assisting that school district with their recovery from a devastating tornado that destroyed their school.
He cites the Magic City Campus experience as a rare opportunity because it included significant remodeling and expansion of the curriculum as well as the construction of a special facility.  Unique features included quarter courses, contract courses, cooperative learning, school store and restaurant, mini courses, and moveable walls.  Over 10,000 visitors from around the nation came to view the facility and programs during the first two years of operation. 
The Grand Forks experience provided the biggest challenge of Sanford's career. In April 1997, a major flood impacted over 70% of the community.  Five school buildings were destroyed and 17 others suffered major damage.  Utilizing make-shift facilities around the community, the school district was able to provide summer school to 4,000 students and daycare for another 1,000 children while also planning for school in the fall.  Over 100 portable classrooms were rented and moved to Grand Forks and several churches were retrofitted as school space. School started on time in the fall and over the next three years, 22 facilities were remodeled or replaced. 
Sanford was elected to the North Dakota House of Representatives in 2010 and still serves in that capacity today.  His legislative tenure has mostly been spent serving on the Appropriations Committee. Between sessions, he serves as chair of the Higher Education Committee where he has worked on the remake of the funding formula and created a facilities remodel/construction fund.  In addition, he has enjoyed the experience of being on the Water Resources Committee.
Mark and Gloria have two daughters who live with their families in Frisco, Texas.
VERONICA PINNICK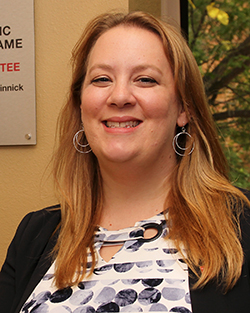 Pinnick, originally from Minot and currently Silver Spring, Maryland, is an integration and test manager for NASA.
Pinnick earned a Bachelor of Arts in Chemistry from Minot State in 2004. Following graduation, she attended Texas A&M where she completed a doctorate in analytical chemistry in 2009. It was at Texas A&M that she studied under renowned professor Emile Schweikert, a leading researcher in time-of-flight mass spectrometry. Pinnick was tasked with developing instrumentation that could measure nano-particle materials.
Upon completing her doctorate, she had offers from major companies around the country including a lucrative offer from tech giant, Intel. Instead, Pinnick took a shot on a postdoctoral fellowship at the Johns Hopkins School of Medicine in Baltimore, Maryland. Under the guidance of professor Bob Cotter, Pinnick had a chance to work on the development of a mass spectrometer for NASA.
Pinnick finished work on a highly advanced mass spectrometer for the Mars Organic Molecule Analyzer (MOMA). She was named to the Minot State Academic Hall of Fame in 2019.
For more information on the Golden Awards, visit the Alumni Association at MinotStateU.edu/alumni.
About Minot State University
Minot State University is a public university dedicated to excellence in education, scholarship, and community engagement achieved through rigorous academic experiences, active learning environments, commitment to public service, and a vibrant campus life.
Published: 10/07/22   
---