SENIOR SPOTLIGHT: Always find your way back home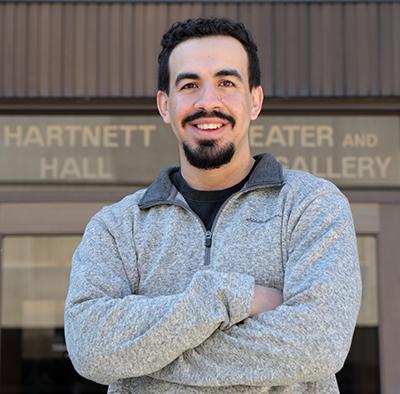 MINOT, N.D. – It's not unusual for students to transfer schools. Many times, students attend multiple universities before they find their best fit.
Despite transferring to a different school, Jordan Rodriguez always knew Minot State was his best fit.
"The original reason why I came to Minot State was because I was recruited to play baseball. I fell in love with the campus facilities and the Minot community, it reminded me of home," he said. "I attended Minot State for two years before transferring due to athletic reasons. After I finished up my playing career, I was left to decide whether I should stay and finish at my current school or come back to Minot State.
"To me, it was a no brainer. So I called Neil Roberts (professional communication associate professor) and told him I was coming back."
Having the ability to come back to MSU gave Rodriguez the opportunity to gain experience in his interests. Not only from his classes and professors, but also through Media Ink, the mass media and professional communication student club.
"Media Ink is a club where anyone can work on projects they're passionate about, but more than that, it is a family that 100% supports and helps you out in any way they can. It is nice to be able to step away from college mode and just enjoy some time with some people that share the same passion as you do," Rodriguez said.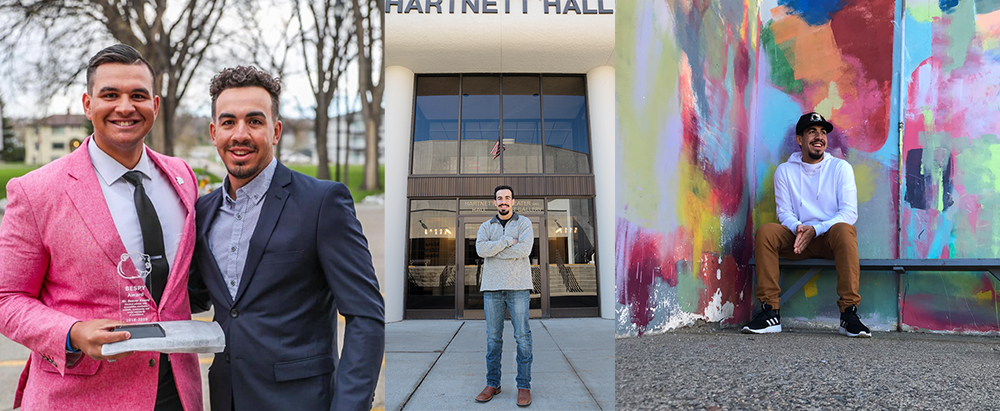 Outside of Media Ink, he participated in the on-campus TV show, Inside Out, was a cameraman for BEK Sports, and wrote various articles for the Red and Green student newspaper. Rodriguez was able to enhance his skills, and for that he thanks Roberts, his advisor.
"I really need to thank Neil for helping me improve who I am in front of the camera as well as really putting my name out in the industry, allowing me to get a job as soon as I graduate. Of course, all my other teachers in the department and my fellow classmates have made my time here at Minot State nothing short of perfect," he said.
Rodriguez graduated with a Bachelor of Art in Professional Communication and a minor in Spanish. Following graduation, he will continue to live in Minot for a few years working as a reporter with KX News.
"What I enjoyed and what I will miss here at Minot State go hand in hand. I have made so many connections that I know will last a lifetime," he said. "It's going to be bittersweet come graduation because I will no longer be seeing their faces in class every day. Roll Beavers."
About Minot State University
Minot State University is a public university dedicated to excellence in education, scholarship, and community engagement achieved through rigorous academic experiences, active learning environments, commitment to public service, and a vibrant campus life.
---