Minot State to host Futurepalooza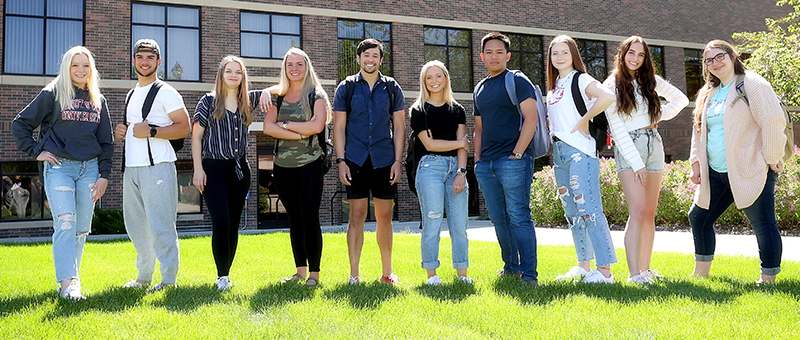 MINOT, N.D. – Minot State's Futurepalooza, an event for area high school students, will return to campus on Monday, Sept. 13.
The event showcases professionals and post-secondary schools highlighting career and educational opportunities for over 700 juniors and seniors.
"We are super excited to have the event again since we had to skip 2020's Futurepalooza due to COVID-19," said Sydney Clark, Minot State admissions counselor. "What makes this year's event better than 2019 is that students will also have the chance to visit with college representatives in the evening from 5-7 p.m. This will allow students another opportunity to visit with institutions and to bring their family members with to ask questions."
Futurepalooza will be held from 11 a.m.-12:30 p.m. and again from 5-7 p.m. in the Minot State Dome.
The feature keynote speaker will be Chelsie Hultz '06. After spending 11 years teaching both third and fifth grade students, Hultz returned to Minot State as an instructor in teacher education and is co-host of the podcast "The EdHeads Show."
"This event is exciting for high school students because they not only get to speak with college representatives from institutions they are interested in, but also with professionals from various career fields they may be interested in," said Clark. "It is a great opportunity for students to receive information from both representatives for their future."
About Minot State University
Minot State University is a public university dedicated to excellence in education, scholarship, and community engagement achieved through rigorous academic experiences, active learning environments, commitment to public service, and a vibrant campus life.
---