Minot State to honor Academic Hall of Fame member Henry during Homecoming 2021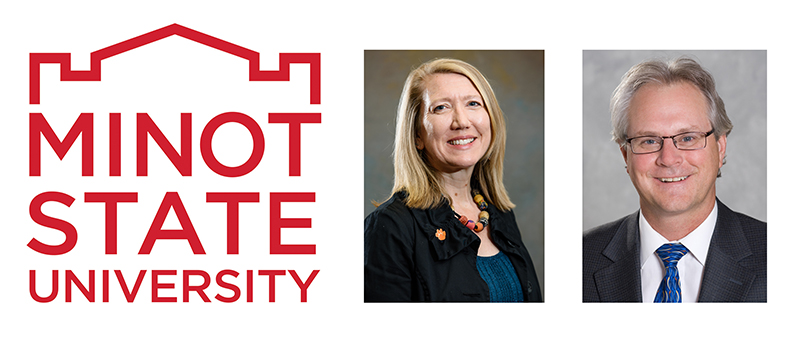 MINOT, N.D. – The Minot State University's Academic Hall of Fame committee is excited to announce Class of 2020 recipient Dr. Tim Henry will be honored during this year's Homecoming 2021 festivities.
Henry was chosen, along with Dr. Becky Becker, as members of the Class of 2020. Due to COIVD-19 restrictions on large gatherings last year, the ceremony was postponed to this year as part of the 2021 events. Becker, however, will not be able to attend and will be honored at a future event.
The University will present Henry with the award during an event to honor the Class of 2020 on Friday, Oct. 8 in the Minot State Conference Center. A social is scheduled for 3 p.m. with the award presentation at 3:30 p.m.
Originally from Westhope, Henry attended Minot State from 1974-77 before graduating from medical school at the University of California, San Francisco in 1982. He did his internal medicine residency and chief residency at the University of Colorado Health Sciences Center from 1982 to 1986 and completed his training as a cardiology fellow, chief cardiology fellow, and interventional cardiology fellow at University of Minnesota in 1991.
Henry has published over 500 manuscripts and book chapters and has served on the Emergency Care Committee for the American College of Cardiology (ACC), the American Heart Association (AHA) Mission: Lifeline Advisory Committee, the AHA Acute Cardiac Care Committee, ACC Interventional Subcommittee, and the Executive Committee for the Society for Cardiovascular Angiography and Interventions.
Prior to The Lindner Research Center, he was the chief of cardiology at the Smidt Heart Institute at Cedars Sinai Medical Center and a professor of medicine at Cedars-Sinai and UCLA and was the director of research at the Minneapolis Heart Institute Foundation.
Henry is also a member of the Minot State Athletics Hall of Fame as a member of the 1977 men's track & field team, inducted in 1995. Among other awards, Henry has been named to the Best Doctors in America list each year between 2007 and 2017.
Induction into the Minot State University Academic Hall of Fame honors meritorious service in an academic discipline and highlights the accomplishments of our most distinguished alumni. Nominations may be made by any individual or organization, either within Minot State University or from the community at large. Nominees must be Minot State alumni who completed a significant portion of their education at Minot State, gone on to complete an advanced degree, and made a substantial contribution to the advancement of their field of study.
More information on the Minot State Academic Hall of Fame, including past winners and to nominate individuals, can be accessed ONLINE.
About Minot State University
Minot State University is a public university dedicated to excellence in education, scholarship, and community engagement achieved through rigorous academic experiences, active learning environments, commitment to public service, and a vibrant campus life.
---