Shirley to serve on NCAA Board of Governors, serve as NCAA Division II vice-chair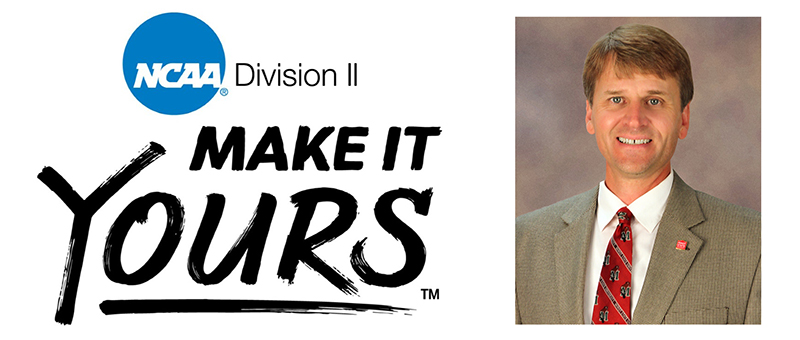 MINOT, N.D. – Minot State University President Dr. Steven Shirley was recently elected vice-chair of the NCAA Division II Presidents Council, effective July 1.
Shirley initially began serving on the Division II Presidents Council, Division II's highest governing body responsible for setting strategic direction and overseeing financial affairs, in August 2019. The vice-chair position is a one-year term with the opportunity for re-election. As Division II Presidents Council vice-chair, Shirley will chair the Planning and Finance Committee.
He will also begin a term on the NCAA's Board of Governors, the highest governance body in the NCAA overseeing association-wide issues. The Board of Governors is comprised of 21 voting members, two from Division II, and represents the interests of all 1,100 colleges and universities across NCAA Divisions I, II, and III. Shirley is believed to be the first college president from North Dakota to ever serve on the NCAA Board of Governors.
"It is a remarkable time in college athletics, and I am excited by the opportunity to serve in these leadership roles for the best interests of our student-athletes, colleges, and universities. I have enjoyed my service the past two years on the Division II Presidents Council and look forward to becoming more active as council vice-chair, as well as delving deeper into Association-wide matters impacting Divisions I, II, and III on the NCAA Board of Governors," Shirley said.
Shirley is beginning his eighth year at Minot State this summer, and he also serves on the Northern Sun Intercollegiate Conference (NSIC) Board of Directors, including serving as chair in 2018-19. Previously, while president at Valley City State University, Shirley served on the National Association of Intercollegiate Athletics (NAIA) Council of Presidents from 2010-2014.
"Dr. Shirley is at his best in a leadership role. I have watched him lead on our campus, within the NSIC, and as a member of the NCAA DII Presidents Council. He will be fantastic in this new opportunity on the NCAA Board of Governors. He has a heart for the students he serves and will continue to be an advocate for the student-athlete," said Minot State director of athletics Andy Carter.
Minot State became a full member of the NCAA in 2012 and just completed its ninth year competing in the NSIC.
A Fargo native, Shirley earned his bachelor's and master's degrees in business administration and his doctorate in teaching and learning, all from the University of North Dakota. Additionally, he completed the Harvard Graduate School of Education's Institute for Educational Management.
About Minot State University
Minot State University is a public university dedicated to excellence in education, scholarship, and community engagement achieved through rigorous academic experiences, active learning environments, commitment to public service, and a vibrant campus life.
---