MSU Alumni Association announces 2021 Golden Awards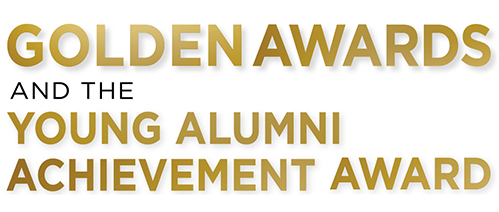 MINOT, N.D. – The Minot State University Alumni Association announced four individuals have been chosen for the 2021 Golden Award and one individual will be honored with the 2021 Young Alumni Achievement Award.
The honorees include Les Anderson '68, Michael LeBeau '95, Kevin Neuharth '74, and Arnold Strebe '86.  The Young Alumni Achievement Award winner is Evan Meiers '10.
Anderson is retired from Minot Public Schools, having served as the principal at Jim Hill Middle School for 19 years. LeBeau is currently the president of Sanford Health, Bismarck Region, and specializes in kidney care as a nephrologist. Neuharth retired from Minot State after 40 years teaching. Strebe is currently chief administrative officer and CFO with the North Dakota Department of Human Services. Meiers serves as the band and drum line director with Minot Public Schools.
The Golden Awards are the highest award bestowed by the Minot State University Alumni Association. Selections are based on outstanding service to the University or alumni association and distinguished leadership in the recipient's career or community. The Young Alumni Achievement Award recipient is between the ages of 21 and 39.
The MSU Alumni Association will honor both its 2020 and 2021 class of Golden Award winners at its annual awards dinner on Thursday, Oct. 7 in the Minot State Conference Center. The 2020 class includes Chuck Barney, Josh Duhamel, Terry Eckmann '81/'82, and John Schwan '82 with the Young Alumni Achievement Award going to Joseph Brewer '04.
More information on the dinner as well as each award winner will be released in the fall. For more information on the Golden Awards, visit the Alumni Association at MinotStateU.edu/alumni.
About Minot State University
Minot State University is a public university dedicated to excellence in education, scholarship, and community engagement achieved through rigorous academic experiences, active learning environments, commitment to public service, and a vibrant campus life.
---