Minot State honors Board of Regents Achievement Awards, Distin-guished Lifetime Educator, Academic Advisor of the Year, retirees at year-end event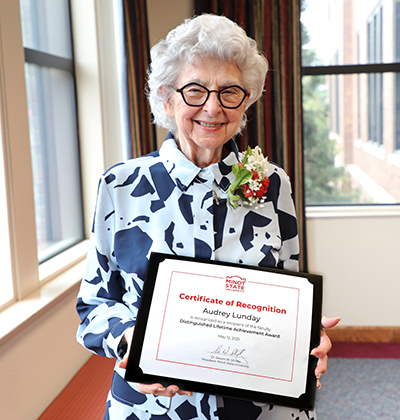 MINOT, N.D. – Minot State University honored its 2020-2021 Board of Regents Faculty and Staff Achievement Award winners, Distinguished Lifetime Educator Award winner Audrey Lunday, Academic Advisor of the Year, and 11 retirees during its annual Employee Retirement and Recognition program May 12.
The University also recognized employees for 5, 10, 15, 20, 25, 30, 35, and 40 years of service along with the 2020-21 Staff Senate High Five Award winners. See Minot State's HUMAN RESOURCES SITE for photos of all years of service groups.
Earning the Board of Regents Achievement Award for faculty were Mark Singer, Division of Social Science; Dan Conn, Department of Teacher Education and Kinesiology; and Gary Rabe, Department of Criminal Justice.
The faculty award was established in 1985 by the Burlington Northern Foundation. In 1990 the Board of Regents established a second award and now solely supports the awards to recognize outstanding University teaching. The intent of the award is to recognize, reward, and motivate excellence in teaching, scholarship, and service.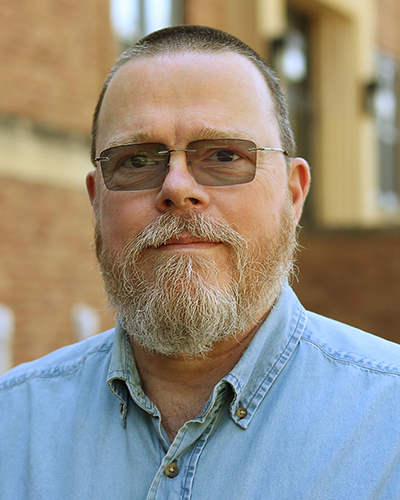 Singer was recognized for excellence in teaching. Singer's concern for the academic well-being of students drives his teaching and has earned him a well-deserved reputation on campus for taking the extra step to ensure students succeed. He understands how important it is to accommodate varied learning styles and levels. He regularly calls coaches, works with student athletes to help them juggle the demands of world history alongside their sports, follows up on at-risk students, and has developed an advising style that is thorough and accurate while responding to the nuances and needs of each student. Singer's commitment to teaching reminds all of his colleagues why they are in this profession.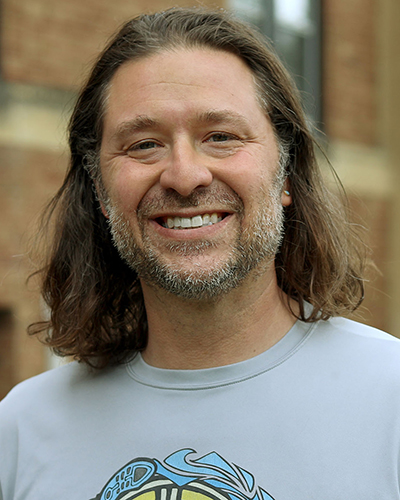 Conn, honored for his excellences in scholarship, started at Minot State in 2014 and since that time his scholarly work includes: co-author of the book "Unraveling the Assessment Industrial Complex" released in 2021; wrote 15 articles in peer-reviewed journals; completed three book reviews; provided peer-reviewed presentations with colleagues and students at 26 conferences; and received three grants and has one in review. He also spearheads the EdHeads podcasts that reaches a significant number of people interested in keeping up to date on the latest trends in education. He has completed all these significant endeavors while achieving excellence in teaching and service.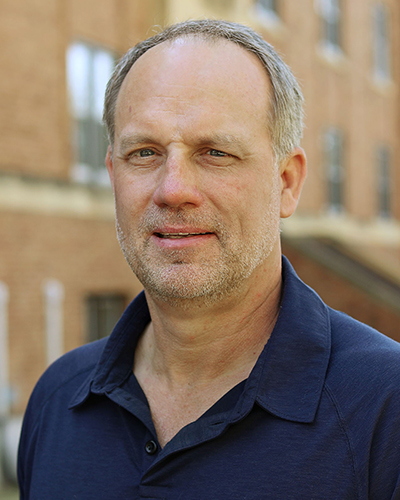 Rabe was recognized for excellence in service. He has been with Minot State since 1993, during which time he has held a number of leadership positions including VP for Academic Affairs, Executive Director of the Rural Crime and Justice Center, Interim Dean of College of Arts and Sciences, and Director of the Rural Law Enforcement Project.
His service to the state, community, and Minot State University is immeasurable. Rabe has served as a consultant to the Federal Law Enforcement Training Center and the National White-Collar Crime Center. He has also served on the editorial Board for the Journal of Crime and Justice. Rabe was appointed by then Govs. John Hoeven and Jack Dalrymple to three consecutive four-year terms on the North Dakota Commission on Alternatives to Incarceration. He also served on the Civil Service Commission for the City of Minot.
This past year, despite dealing with the challenges of teaching during a pandemic, he has worked tirelessly as co-chair of the MSU Recruit & Enroll committee. His commitment of time and expertise has been vital to a successful strategic planning experience for thecampus.
Minot State staff members earning awards in 2020-21 include Debbie Brothers, Division of Social Science; Michael Linnell, University Communications; and Karina Stander, Residence Life.
The Board of Regents Staff Achievement Award was established in 1991. The Board of Regents established the award to recognize University staff members for outstanding service to the University and the community.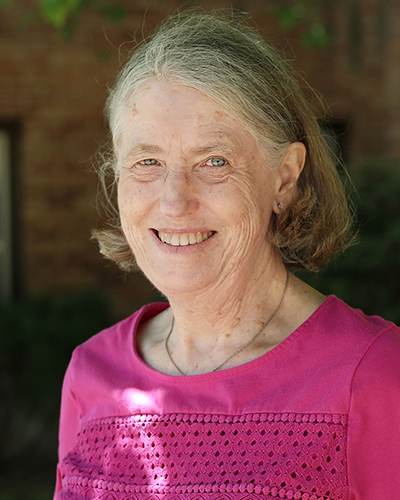 Brothers, administrative assistant for the Division of Social Science, is recognized for her excellent service to the MSU community. She is dedicated to the welfare and active life of the University. A people person, Brothers makes sure students and advisors connect, coordinates advising and faculty questions, and, perhaps most crucially, alerts the chair to issues that require attention. Her attention to detail is impeccable which makes for a very well-run and organized department. Newer administrative staff seek her out for her institutional history as well as her generous assistance in providing knowledge on office procedures, policies, and the budget process. She is active in her church community and volunteers when possible.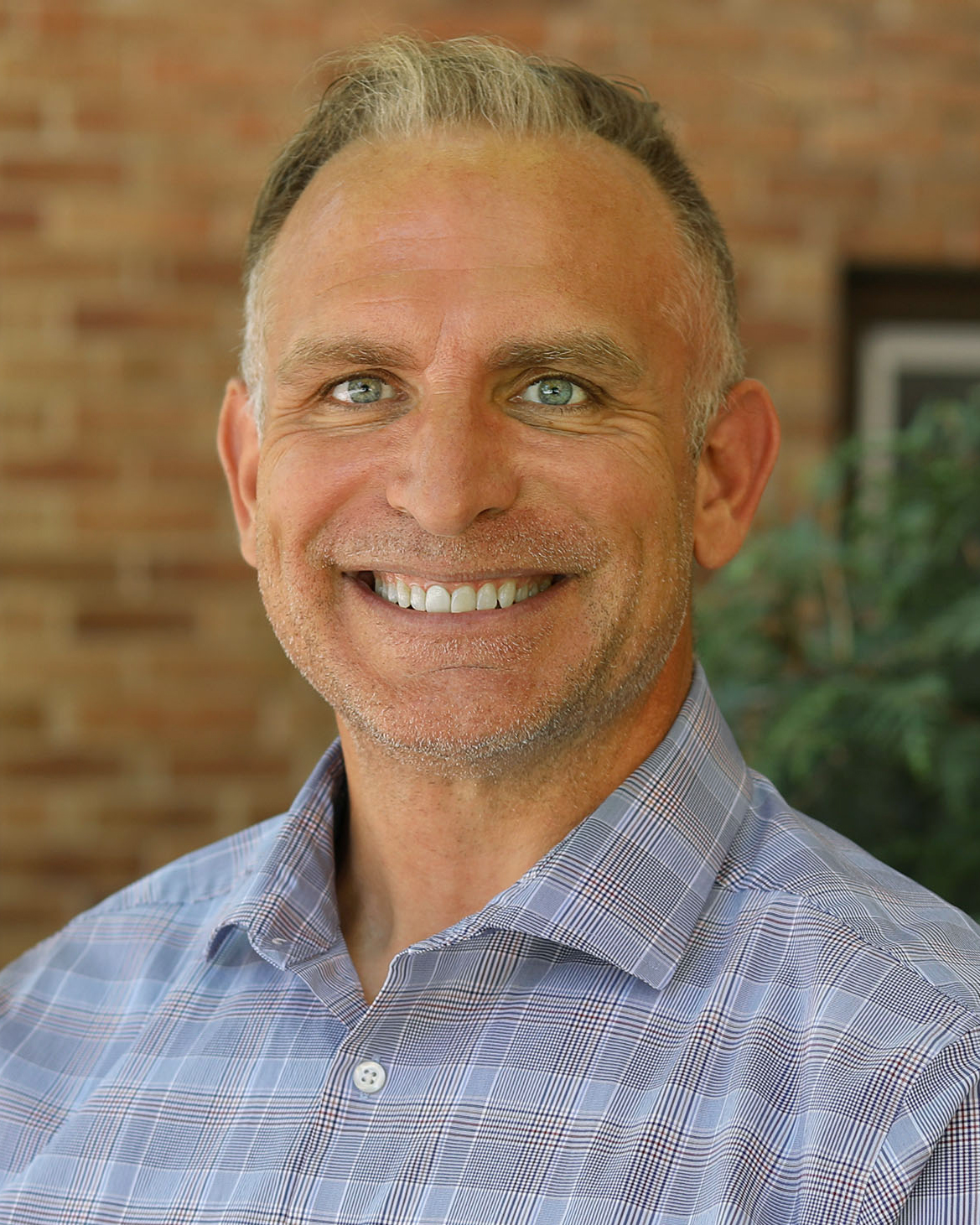 Linnell, director of University Communications, continued outstanding work, particularly during this past year's pandemic. Linnell is in his 11th year at Minot State with his first seven spent in the athletic department serving as the sport information director and assistant AD for media relations before assuming his current position. Although he has maintained normal office hours in both positions, as a media voice for the University, his work does not end at 4:30 p.m. His efforts over the past year keeping the campus and public informed of COVID-19 developments helped to ease anxiety and worries. He has maintained the constant reassuring voice of Minot State. Linnell is very active in committees throughout the campus as well as at the state level.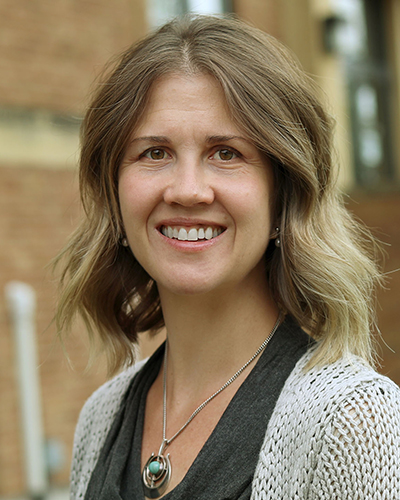 Stander, Residence Life director, is recognized for her work for the University throughout the year and especially during COVID-19. Her prompt response in developing policies and procedures concerning the campus shut down last spring and her subsequent work in preparing and providing for quarantine lodging for on-campus students was thorough and provided for little disruption for students. She is an integral part of the campus emergency response team and is always keeping the best interests of MSU students in all decisions made. Stander is a leader for many areas on campus such as behavior interventions, sustainability, retention and graduation committees, first year experience, and the leadership advisory committee. She has initiated planning conversations with administration as they look to develop longer-range planning for Minot State's residence halls.
The University announced Lunday, a former professor in the Department of Communication Disorders, as Distinguished Lifetime Educator for her outstanding service to MSU students.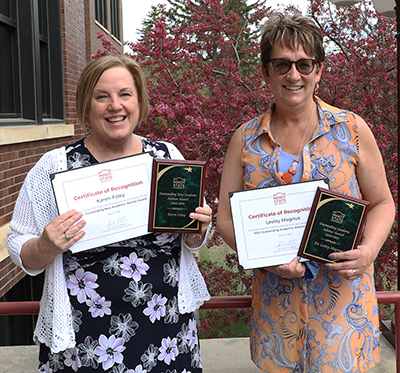 Minot State annually names two academic advisors of the year for service in assisting students. Named Outstanding New Academic Advisor is Karen Foley, teacher education and kinesiology, and Outstanding Academic Advisor is Leslie Magnus, communication sciences and disorders.
In 2020-21, Minot State had 12 individuals announce their respective retirements. They include: Brent Askvig, North Dakota Center for Persons with Disabilities; Chuck Barney, Severson Entrepreneurship Center; Deborah Brothers, Division of Social Science; Julianne Eklund, College of Business; Harry Hoffman, Division of Social Science; Patty Hunt, Gordon B. Olson Library; Teresa Loftesnes, Marketing Office; Cheryl Nilsen, Department of Mathematics and Computer Science; Gary Ross, College of Business; Marilyn Undhjem, North Dakota Center for Persons with Disabilities; and Darla Weigel, Student Affairs Office.

About Minot State University
Minot State University is a public university dedicated to excellence in education, scholarship, and community engagement achieved through rigorous academic experiences, active learning environments, commitment to public service, and a vibrant campus life.
---