New sports communication specialization available at Minot State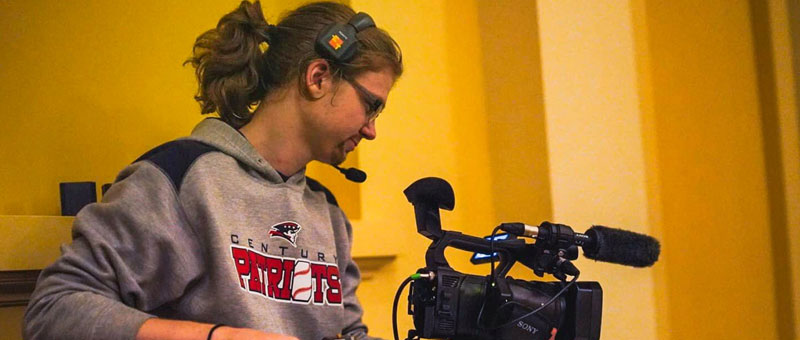 MINOT, N.D. – The Minot State University professional communication major is offering a new specialization beginning Fall 2021: sports communication.
The valuable option will be added to the current focus areas already offered in the major. They include communication, journalism, production, public relations, and social media.
The new sport communication specialization allows students to gain knowledge and experience in sports-based communication. In particular, the program allows students to serve as communication professionals who serve sports organizations and their many stakeholders, such as players, fans, coaches, managers, media organizations, and the general public. This growing field offers graduates a variety of professional opportunities.
"Sport organizations are looking for people who can plan and coordinate an event, while also being able to function as a representative and possessing the skills to shoot and photograph other events — being the person who has the skills and knowledge to do it all can go a long way," said Neil Roberts, professional communication associate professor.
The specialization will help students gain knowledge and experience in the following skills: sports journalism, interviewing coaches and athletes, writing/producing sports content for the web, sports information management, TV anchoring and sports reporting, play-by-play and color analysis for various athletic games, sports live-shots, podcasting, vocal delivery, digital media in sports, sports advertising and public relations, special event planning (e.g., game day operations, press conferences, social events), and sports videography and photography.
The sports communication option is available to Minot State University students starting Fall 2021. For more information or questions, contact Roberts at neil.roberts@MinotStateU.edu or 701-720-0007.
About Minot State University
Minot State University is a public university dedicated to excellence in education, scholarship, and community engagement achieved through rigorous academic experiences, active learning environments, commitment to public service, and a vibrant campus life.
---