Alumni Association to honor five with Golden Award
MINOT, N.D. – The Minot State University Alumni Association will honor four individuals with the Golden Award and one with the Young Alumni Achievement Award in 2020.
The 2020 honorees include Chuck Barney, Josh Duhamel, Terry (Ferebee) Eckmann '81/'82, and John Schwan '82. The Young Alumni Achievement Award winner is Joseph Brewer '04.
Honorees will receive their awards at a dinner along with the 2021 award winners next year as the University has decided to not hold any large in-person events this fall due to COVID-19 For more information on the Golden Awards, visit the Alumni Association WEBSITE.
The Golden Awards are the highest award bestowed by the Minot State University Alumni Association. Selections are based on outstanding service to the University or Alumni Association and distinguished leadership in the recipient's career or community. The Young Alumni Achievement Award recipient is between the ages of 21 and 39.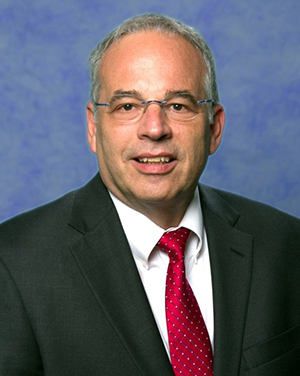 Barney is originally from rural Western New York, graduating from Brockport High School near the shores of Lake Ontario. He graduated from the Rochester Institute of Technology in Rochester, New York in 1979 and, in 1981, left to attend graduate school at Indiana University, Bloomington, Indiana. He completed a Master of Science in Instructional Systems Technology.  While at IU, he met Leslie Metz '80, a music student from Minot. They married in 1983 and the desire to be closer to family brought them to Minot in the summer of 1991. 
Since then, the couple have been involved in several business ventures. Barney joined the Minot State University College of Business as director of the Severson Entrepreneurship Academy in 2012.
Barney has served on various boards including president of the Minot Convention and Visitor's Bureau, treasurer of the Minot Area Chamber of Commerce, board member of Minot Area Development Corporation, assistant scout master of Boy Scout Troop 416, and district chairman of the Northern Lights Council of the Boy Scouts of America. 
In addition, he has served three terms as 4th Ward alderman, two terms as city council president, and seven years as finance committee chairman.  He was elected mayor of Minot in June 2014 and completed his term June 2018.
Duhamel, from Minot, is a dynamic and versatile actor who, most recently, starred as James O'Connor in "The Lost Husband," and portrayed Lukas in Lionsgate's "Think Like a Dog." Duhamel made his directorial debut at the 2019 Mammoth Film Festival with "The Buddy Games," for which he co-wrote, co-produced, and starred in.
He spent three years at Minot State, planning on attending dental school and was a member of the MSU football program but choose to pursue an acting and modeling career in 1996. He later returned to finish he degree at Minot State.
Duhamel is known for his role as Danny McCoy on the NBC crime drama "Las Vegas." Additionally, he lent his voice to Nickelodeon's Emmy Award-winning animated series "Fanboy & Chum Chum" and starred in several seasons of the long-running ABC soap opera "All My Children," in which he received three consecutive Daytime Emmy nominations. He made his big-screen debut in 2004's "Win a Date with Tad Hamilton!" and was Captain William Lennox in 2007's summer blockbuster "Transformers." He reprised the roll in three of the sequels, including 2017's "Transformers: The Last Night."
Other recent credits include USA Network's scripted series "Unsolved: The Murders of Tupac and the Notorious B.I.G" as Detective Greg Kading and as Jack Spier in the romantic comedy "Love, Simon." Additionally, Duhamel starred in Lasse Hallstrom's "Safe Haven," a drama based on the best-selling novel by Nicholas Sparks, and in the thriller "Scenic Route.". Additional film credits include "Life as We Know It," "Ramona and Beezus," "When in Rome," "Lost in the Sun," "Bravetown, Misconduct," "Spaceman," and "The Romantics."
Other recent television credits for Duhamel include CBS' "Battle Creek" and the J.J. Abrams, Joseph Boccia, and Athena Wickham's Hulu mini-series, "11.22.63."
Duhamel currently resides in Los Angeles.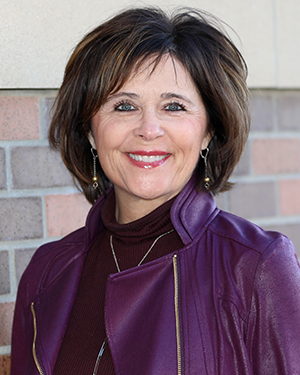 Eckmann is a professor and chair of teacher education and kinesiology (TEK) at Minot State. Eckmann is an award-winning presenter, author, and researcher, presenting internationally on topics related to effects of lifestyle choices on the brain, movement that matters, healthy aging, brain and learning, stress management, worksite wellness, and the power of choice.
She began her professional career journey as an Minot State admissions counselor in 1981 and worked as a speech-language pathologist for Souris Valley Special Services from 1983 to 1988. Eckmann partnered with Trinity Heath and the UND Family Practice Center to complete her University of Montana master's project on the benefits of exercise on older adults in 1988.  The community response was overwhelming, resulting in the founding of the Trinity Wellness Center and the birth of seniorcise. 
While at Trinity, Eckmann was the Wellness Center director and went on to serve as director of community education, public relations, and marketing. She returned to Minot State as a faculty member in TEK in 1999.
Eckmann has involved MSU students in research exploring the effects of Zumba, yoga, and Les Mills BodyPump on cognition and fitness parameters.  She has also researched the impact of live versus virtual exercise on cognition, fitness parameters, and body image.  Minot State students have travelled with Eckmann to teach yoga and group exercise classes at resorts in Dominican Republic, Mexico, and Jamaica. 
Eckmann and her daughter, Katie, coauthored "101 Mindfulness and Meditation Practices," which was released in March 2018. Another of her works, "101 Ways to Age Gracefully," was published in May 2016. She also published "101 Brain Boosters" in 2013 and it's used now in schools and active aging communities nationally.
She has been active in the fitness and wellness industry for over 30 years. Eckmann received the NDSHAPE Honors Award, NDSHAPE University Instructor of the Year, MSU Regents Award for Research and Scholarship, North Dakota Picture of Health Award, IDEA Make Fitness Happen Award, and the Industry Enhancement Award from Club Industry. Eckmann serves on the advisory board of the International Council on Active Aging.
She and her husband, Bock, have two children, Cole and Katie, and two grandchildren, Nixon and Nellie.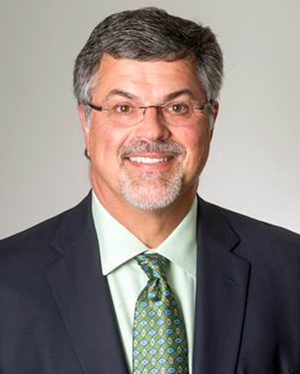 Schwan is the founder and CEO of Schwan Financial Group (SFG); a financial, estate, and business succession planning firm based in Aberdeen, South Dakota. Since its founding in 1984, SFG has developed into a national multi-family private office serving valued clients at the highest level.
Schwan and his team of 42 help businesses, owners, and professionals protect what matters most and enjoy life with the confidence of financial freedom. His passion for helping people has garnered him recognition as a leader in the industry, including speaking events across the country, publications in Investment Advisor, Financial Planning Magazine, and US News. SFG has also been recognized as a top planning firm by Forbes.
He is a Million Dollar Round Table Lifetime Top of the Table, has won New York Life's prestigious Council President Award, and is perennial member of their Chairman's Cabinet, awarded to only the top financial planners in the company.
Schwan participated on the Minot State basketball team during his college career and carried his knowledge and appreciation for the sport into a coaching career at Roncalli High School in Aberdeen while operating SFG. Schwan has always considered himself a coach, now developing his SFG team and working with financial professionals across the country, teaching them what has brought him success.
Outside of spending time with his family, Schwan is active in the development of the Aberdeen community, serving on boards and associations and on the forefront of campaigns and fundraisers.
He and his wife, Laurie, have four adult children and four grandchildren. Sons Kyle, Kevin, and Kory are all active leaders in the SFG business. Schwan is an avid outdoorsman and enjoys sharing in it with his children and grandchildren.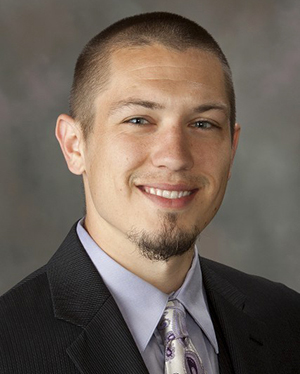 Brewer is a 2000 graduate of Velva High School. After initially pursuing a degree in the physics, he switched to chemistry to finish his undergraduate career. After graduation, he moved to Colorado Springs, Colorado, to take a position at Johns Manville Technical Center.
Brewer finished graduate school at the University of Nebraska-Lincoln in 2010 with a doctorate in inorganic chemistry with a focus on chemical vapor deposition of high temperature rare earth compounds.
During the start-up of what became Rare Earth Solar, there was a trade war with China surrounding rare earth elements and large-scale bankruptcies of government-backed solar companies Abound and Solyndra which lead to the collapse of both the rare earth markets and solar markets in the United States. In order to survive, Brewer, along with another scientist, started a new company Rare Earth Salts, an extraction company with the aim to stabilize the Western rare earth supply chain to mitigate future damages from trade wars. As the company began to grow, work with large scale mining companies led to the development of a rare earth separations process that was co-invented by former Minot State faculty member and Brewer's undergraduate advisor Ryan Winburn.
Rare Earth Salts currently is operating out of Beatrice, Nebraska with 13 full-time employees and an active internship program which has provided positions to two MSU alumni and one current Minot State student. The company is active in research and development and are currently working with the University of North Dakota on producing rare earth oxides from coal.
Brewer and his wife, Kayla, were married in 2004 and the family has five children with one due in January. He is the founder and lay spiritual director of the Society of Saint Vincent de Paul in Beatrice and was recently Grand Knight for the Knights of Columbus Council 1723.
About Minot State University
Minot State University is a public university dedicated to excellence in education, scholarship, and community engagement achieved through rigorous academic experiences, active learning environments, commitment to public service, and a vibrant campus life.
---