Minot State University updates mask policy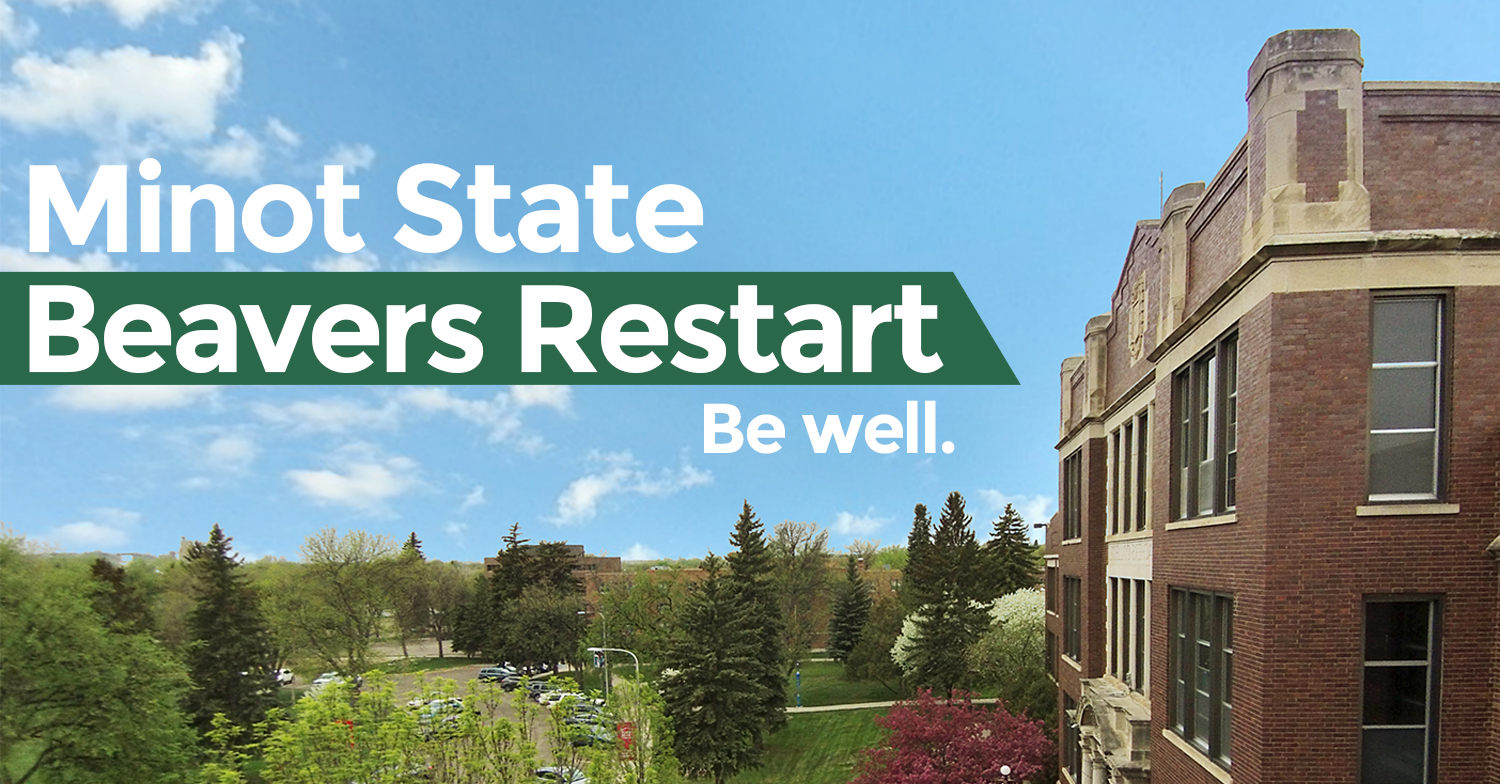 MINOT, N.D. – Minot State University has updated the campus face covering and mask policy.
Effective Monday, Aug. 17, face coverings must be worn by students, faculty, staff, and visitors when in classrooms, instructional spaces, indoor common spaces, and while attending indoor events on the Minot State University campus.
The decision follows recommendations made by the Centers for Disease Control and Prevention (CDC).
On July 23, the North Dakota State Board of Higher Education — the governing body for the 11 campuses of the North Dakota University System — unanimously approved a resolution supporting masks and strongly encouraging every campus to implement policies or procedures requiring the use of face coverings in appropriate situations.
"Masks and face coverings are an important component to helping prevent the spread of COVID-19, and this is yet another step in our Beavers Restart plans to effectively and safely prepare to educate and welcome our students back to the MSU campus this fall," said Minot State University President Dr. Steven Shirley.
The University will provide two reusable masks to each student in a welcome bag when students return to campus this fall.
The full face covering and mask policy can be found on Minot State's Beavers Restart website, MinotStateU.edu/covid.
About Minot State University
Minot State University is a public university dedicated to excellence in education, scholarship, and community engagement achieved through rigorous academic experiences, active learning environments, commitment to public service, and a vibrant campus life.
---