Senior Spotlight: Andrea Franco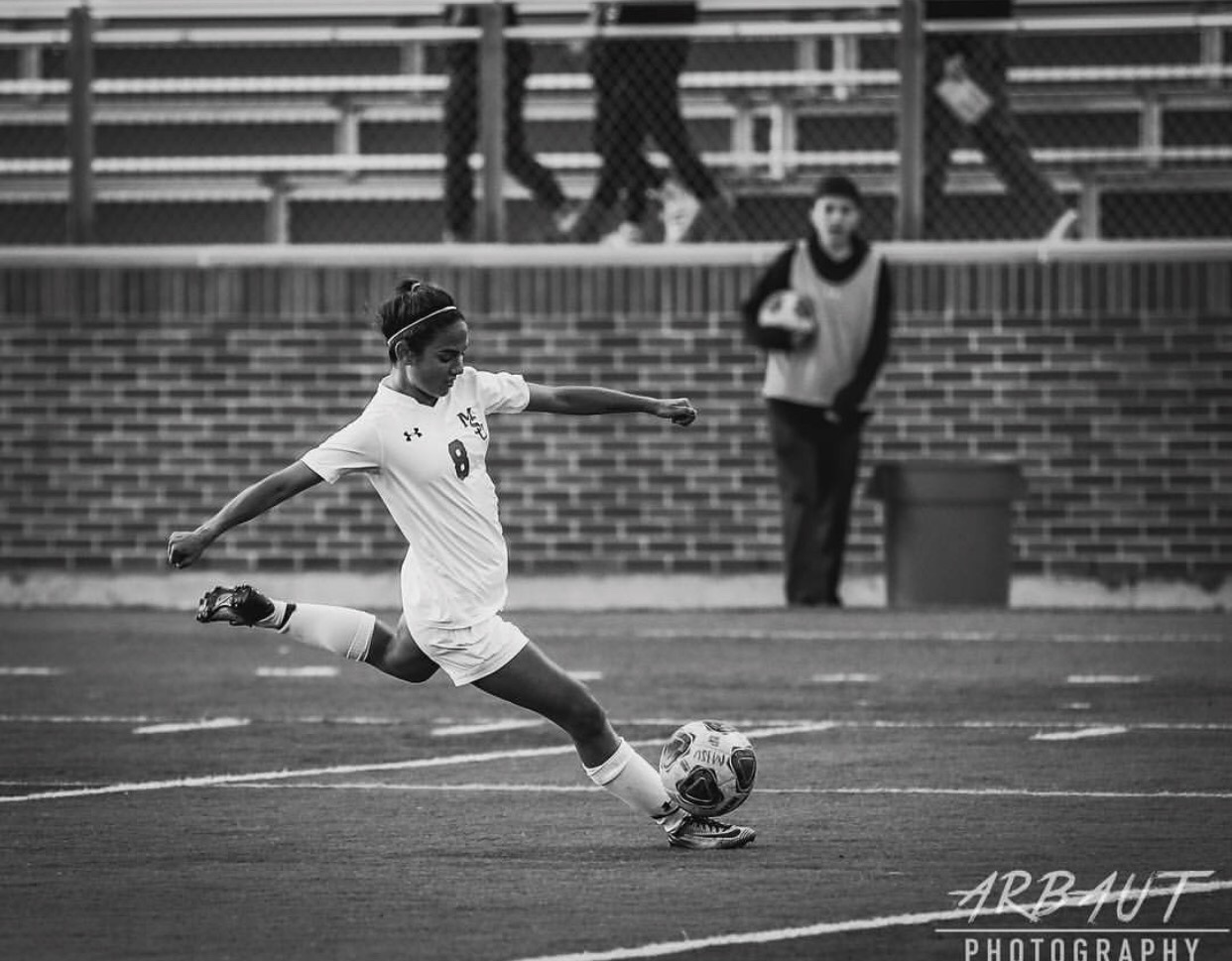 MINOT, N.D. – Andrea and Ashley Franco were often found in tandem at Minot State, both on the field and in the classroom.
The twins recently graduated with Bachelor of Arts in drawing, concentrations in art history, and minors in business administration.
Pursuing an art degree seemed like destiny to Andrea Franco.
"I chose to major in art because it is something that I have always chosen to explore and have been interested in," the Long Beach, California native said. "It never felt forced and has always felt natural to do, as if it is a part of me."
Growing up with parents who are packing designers, Minot State offered the duo different opportunities for exploring art.
"My college experience involved a lot of exposure to new ways of creating art. My favorite memories in the classroom are mainly when I was learning a new medium for the first time and something didn't go quite right," Andrea said. "While frustrating at the time, I find the humor in it now, and it makes me realize how much I have learned and grown since then."
In addition to growing in the art studio, she also found herself flourishing in soccer, track & field, and cross country, including receiving the NSIC Elite 18 Award three times throughout her athletic career. The award is given to the student-athlete with the highest cumulative grade-point average participating in each of the NSIC's 18 championships.
Ashley made her mark on the teams as well, making three All-Conference Teams for soccer and breaking Minot State's DII-era record in the 3,000-meter run at the NSIC Indoor Championship.
Balancing sports – including travel – with a major that requires a lot of in-studio work wasn't always easy.
"It was definitely a challenge," Andrea said. "Because artwork requires a lot of studio time, I had to make sure that part of the work was taken care of before traveling or going to sporting events. Usually, I would try to do homework for non-art classes on the road and execute the physical artwork during the times I was on campus.
"It made for a very tight schedule, and sometimes it meant missing out on other things, but it was worth the experiences and memories I was able to make as a student-athlete."
The twins returned home after Spring Break due to COVID-19 to finish their college careers, where Andrea intends to seek out opportunities to present and display her artwork.
"My favorite part of attending Minot State was the overall environment and community," she said. "It feels very welcoming and friendly. I have met so many people and experienced things that I would have never even imagined had I stayed in California."
About Minot State University
Minot State University is a public university dedicated to excellence in education, scholarship, and community engagement achieved through rigorous academic experiences, active learning environments, commitment to public service, and a vibrant campus life.
---