Minot State reestablishes admission in School Psychology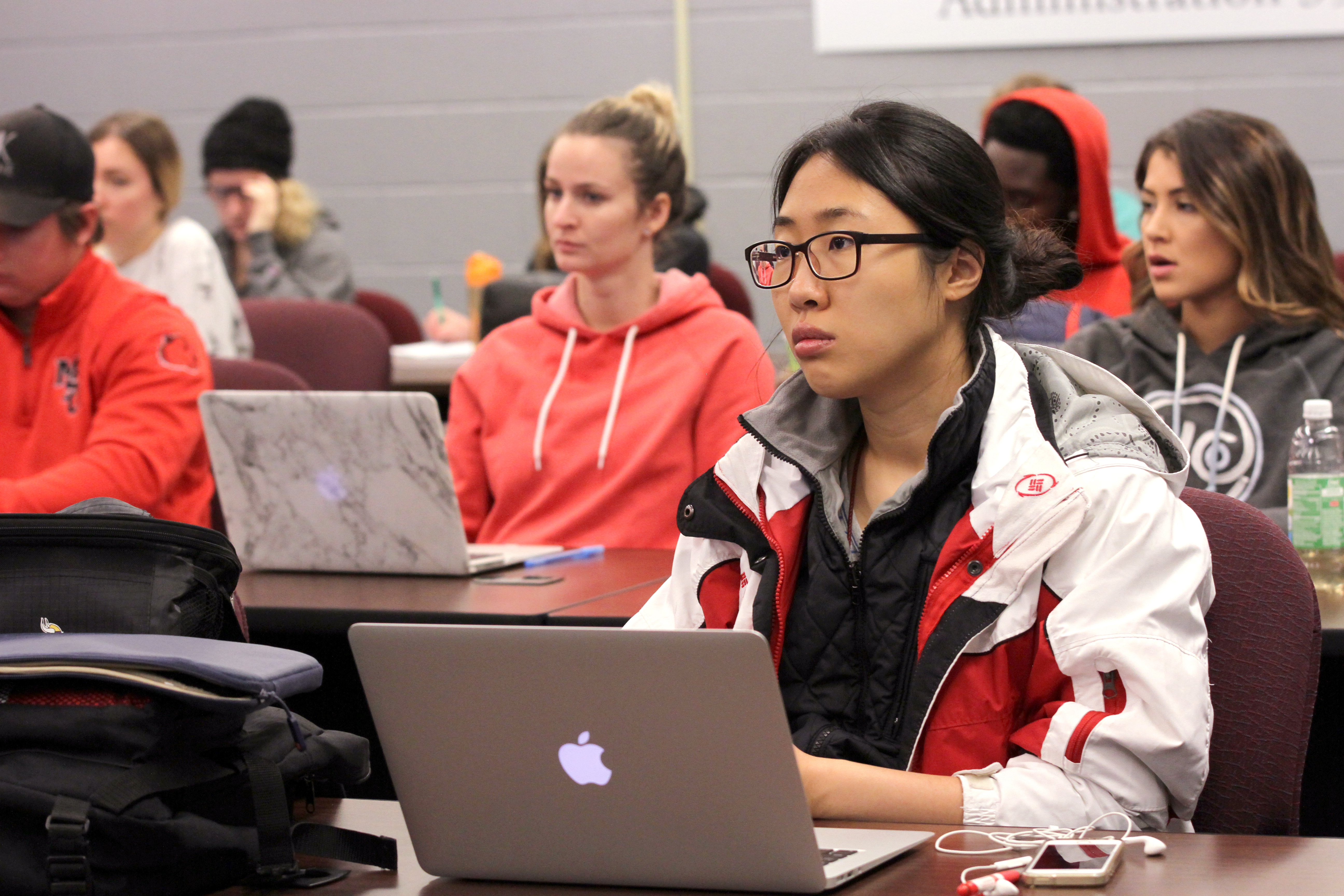 MINOT, N.D.
– Named by U.S. News and World Reports as one of 50 Best Careers, Minot State University's Education Specialist in School Psychology offers a rigorous three-year program emphasizing hands-on experience. 
"We are looking for graduate students who desire to be involved in a profession that improves the academic and behavioral health of students in North Dakota," said Tamara Waters-Wheeler, MSU school psychology director.
Minot State has reestablished admitting students into the program after ceasing admissions due to the departure of the program's primary faculty member in the Summer 2018 semester. The program will accept new students until July 31.
The program provides students with the theoretical and practical skills to be an effective school psychologist. The curriculum stresses assessment skills, intervention techniques, and consultative strategies through numerous practicum opportunities.
"Our goal is to address the shortage of school psychologists in North Dakota with a cost-effective and flexible graduate program," added Paul Markel, Minot State addiction studies, psychology, and social work chair.
Professional school psychologists are practitioners who utilize their skills and training to positively impact the psychoeducational functioning of children. They have expertise in evaluation, intervention, consultation, and collaboration, and they use these skills within a response-to-intervention framework to help ensure that all learners under their care experience success in school. 
"School psychology is a critical need for school districts across the state of North Dakota — school psychologists are the only behavioral-health professionals trained in both the educational and behavioral arena," Waters-Wheeler said. "Because school psychologists are employed in the school setting, it allows them to directly impact a student's academic and social-emotional success."
According to U.S. Bureau of Labor Statistics, the mean annual wage for clinical, counseling, and school psychologists was $87,450 as of May 2019, and projected growth in the United States between 2018-2028 is 15%. In North Dakota, the projected growth from 2016-2026 is 17% and the mean salary jumps to $92,370.
Professional school psychologists do not limit themselves to considerations of disability, but work with parents, teachers, and the community to create an enriching learning environment for all children.
Minot State's Department of School Psychology is committed to providing students with a diverse academic environment. Students interested in admission must have completed a bachelor's degree, fulfill all admission requirements for graduate school at Minot State, complete the Graduate Record Examination (GRE), and conduct an interview either in person or by phone.
"We are accredited by the National Association of School Psychologists and we look forward to providing a challenging and rewarding educational experience to future school psychologists," Markel said.
Students with permanent residence in North Dakota will receive priority consideration. Minot State recommends prospective students have a strong background in either education or psychology.
For more information about Minot State's Education Specialist in School Psychology, see the program's WEBSITE. Graduate School requirements and application information can be found at the MSU Graduate School
WEBSITE
.
About Minot State University
Minot State University is a public university dedicated to excellence in education, scholarship, and community engagement achieved through rigorous academic experiences, active learning environments, commitment to public service, and a vibrant campus life.
---