Students honored with Student Leadership & Engagement Award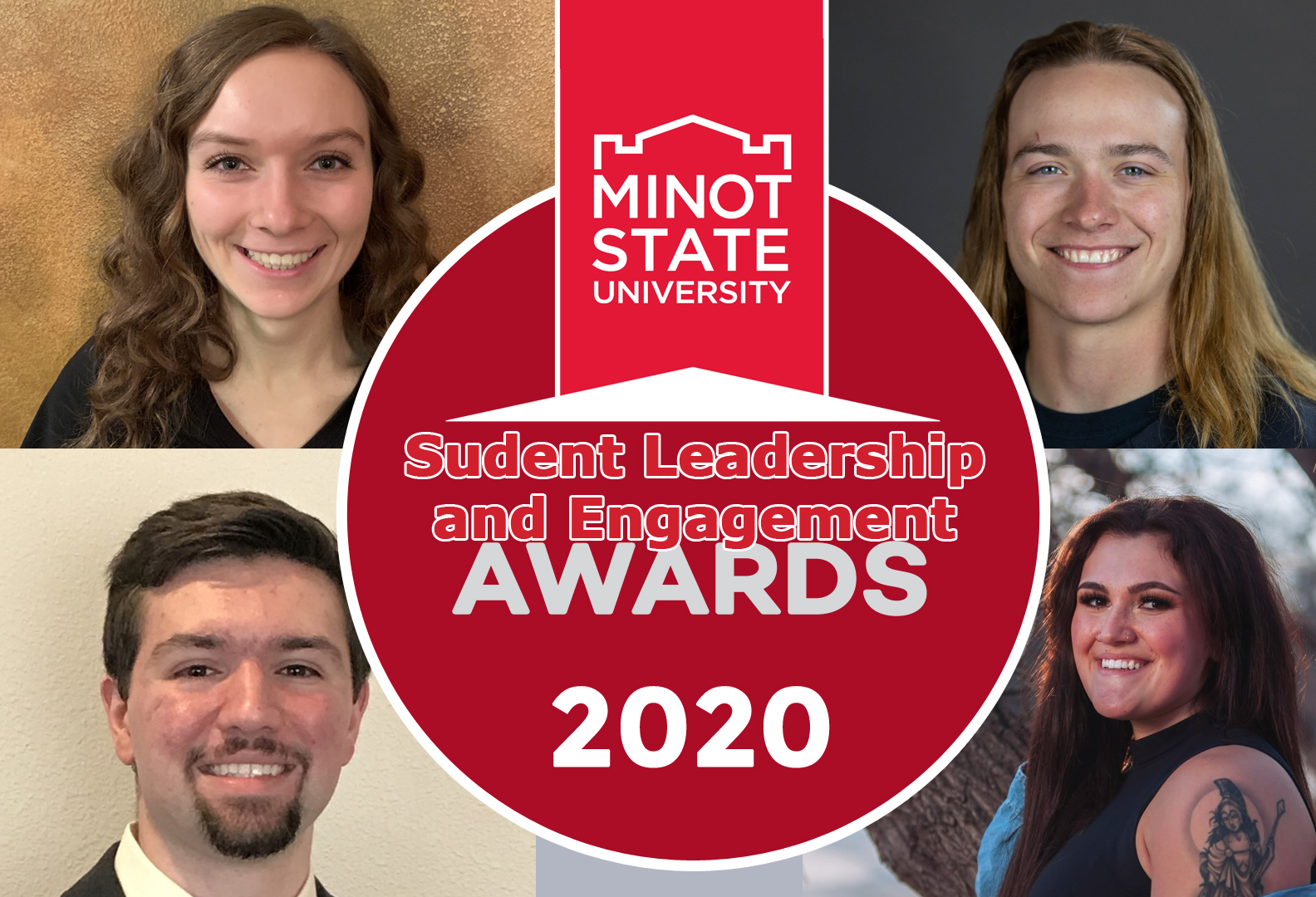 MINOT, N.D. – Minot State recently honored 19 students with the Student Leadership & Engagement Award, previously recognized as the Who's Who Among Students in American University and Colleges.
Earning the 2019-20 distinction is Alyssa Baerlocher, Bismarck; Audrey Barker, Minot; Jessica Bingham, Max; Lynn Braaten, Minot; Emily Brendsel, Maxbass; Nathan Demme, Minot; Eleni Garbrandt, Minot; Alyson Heisler, Velva; Haley Hildenbrand, Parker, Colorado; Kaitlyn Hill, Bowman; Nabeeha Latif, Minot; Maya Moltzen, Jamestown; Cassidy Nelson, Devils Lake; Jenae Orluck, Beach; Emily Schmidt, Mandan; Kimberly Shappell, Minot; Lane Torgerson, Colstrip, Montana; Hannah Werchau, Minot; and Jordan Will, Minot.
Students are selected based on their academic achievements, service to Minot State and the greater Minot community, participation and leadership in academic and extracurricular activities, and their potential for continued success.
"It was an honor to recognize many of Minot State's most engaged and high achieving students," Laurie Geller, vice president for academic affairs, said. "I look forward to seeing their continued success as they complete their degrees and as they begin careers or graduate programs. Congratulations to all of them."
To be eligible for the award, candidates must be enrolled full-time at Minot State for the current academic year fall semester, be at junior or senior status with a cumulative GPA of 3.0 or higher, and attended the University as a full-time student for at least four consecutive terms. Individuals must not have received a previous bachelor's degree or been awarded the distinction in the past. The selection process is carried out by fellow students, faculty, and staff. 
Additional information about the recipients is available at MinotStateU.edu/sga/whos-who.shtml.
About Minot State University
Minot State University is a public university dedicated to excellence in education, scholarship, and community engagement achieved through rigorous academic experiences, active learning environments, commitment to public service, and a vibrant campus life.
---