Minot State Alumni Association to honor five with Golden Award
MINOT, N.D. – The Minot State University Alumni Association will honor four individuals with the Golden Award and one with the Young Alumni Achievement Award at the 52nd Anniversary Dinner.
The 2019 honorees include Greg Fjeld, '81, from Scobey, Montana; Cheryl Nilsen, '90, Minot; Michael Saba, '66, Bismarck; and Myron Thompson, '67, Upham. The Young Alumni Achievement Award Winner is Caleb Heilman, '17, from Minot.
Honorees will receive their awards at a dinner planned for Thursday, Oct. 3 starting at 6 p.m. at the Student Center Conference Center. Tickets for the event are on sale and can be reserved by contacting the MSU Alumni Office at 701-858-3234. Cost of the event is $30 per person. For more information on the Golden Awards, visit the Alumni Association WEBSITE.
The Golden Awards are the highest award bestowed by the Minot State University Alumni Association. Selections are based on outstanding service to the University or alumni association and distinguished leadership in the recipient's career or community. The Young Alumni Achievement Award recipient is between the ages of 21 and 39.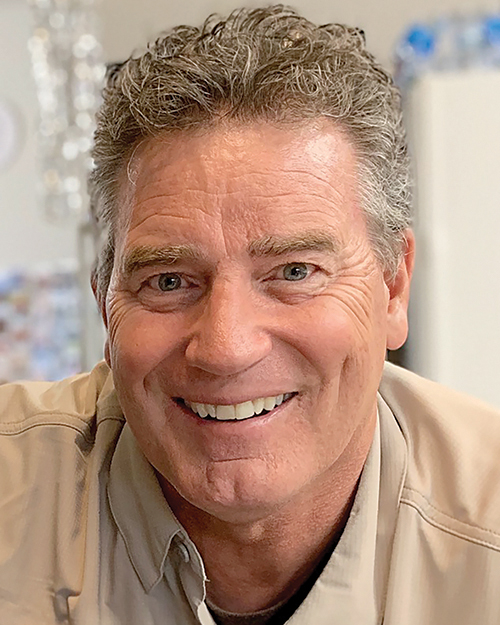 Fjeld, a 1976 graduate from Scobey High School, Scobey, Montana, received his Bachelor of Science in Physical Education and minor in music from Minot State in 1981. During his time at MSU, Fjeld participated in football, baseball, track & field, concert choir, and the Vagabond Male Chorus. He married Nancy Hendershot ('79/'01) in 1980.  Their daughter, Carly, and her dog, Hershel, live in Austin, Texas.
In 1982, he and Nancy began their careers in the Minot Public School system. Fjeld taught physical education for 31 years and coached 60 seasons in 25 years, including football, track & field, basketball, and cross country. He retired in 2012 after working with over 15,000 students and athletes.
Accomplishments during his coaching career include: three-time WDA Coach of the Year, two-time North Dakota Coaches Association State Coach of the Year, two-time National Federation High School Coach of the Year, three-time West Region Coach of the Year, two state track & field championships, 39 state track & field champions, and 58 West Region track & field champions. Fjeld is a lifetime member of the North Dakota High School Coaches Association and was inducted into the Minot High School Hall of Fame as a coach. 
During his storied career, he worked with the American Heart Association as an event organizer, raising over $90,000 during a period of nine years. He also worked with the Special Olympics for five years and delivered groceries to the Minot food pantries.
Fjeld is a member of the Sigma Tau Gamma Fraternity and has served on the Minot State Alumni board for 15 years. He is a large promoter of the University and is involved in numerous activities including fundraising, the MSU Gala, and summer golf tours. He is a Beaver Booster member and both he and Nancy are members of the MSU President's Club. He is also a member and past president of the Minot Y's Men Club.
Since his retirement, Fjeld has worked in public relations for Ebel Integrators, worked for National Republic Liquor Company, and proctored National Assessment of Educational Progress testing. He currently serves as a substitute teacher, fundraises for Minot Youth Baseball, continues as a promotion person for Minot Public Schools, supervises student teachers for Minot State, and works part-time at the University.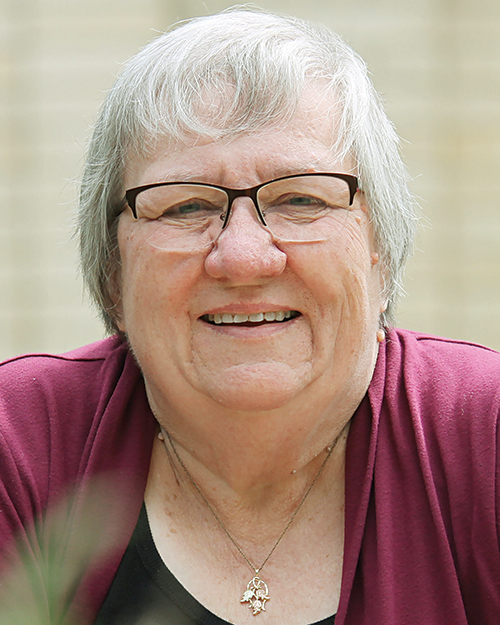 Nilsen is a mathematics professor at Minot State University with a focus on mathematics education. She teaches the secondary mathematics teaching methods course as well as some of the mathematics for elementary teachers. In the past, she developed and taught most of the coursework in the elementary/middle school mathematics concentration for the Masters of Education degree at Minot State.
A native of Minot, Nilsen brings a broad range of experiences that enhance her teaching. They include 19 years of teaching experience at the secondary level and 27 years in higher education.
Professional experiences include service as a National Council for Accreditation of Teacher Education (NCATE) Board of Examiners member on 11 national accreditation site visits and more recently as a national site visitor for Council for Accreditation of Education Programs (CAEP). Nilsen has also served on the board and as the president of both the North Dakota Speech and Theatre Association (now CSTAND) and the North Dakota Council of Teachers of Mathematics and was inducted into the Speech and Theatre Association's Hall of Fame in 2002. Her professional activities in the state include team participation in writing curriculum standards for mathematics and drama, education program approval site visits, and reviewing mathematics teacher preparation curriculum as a mathematics content expert.
Not one to be satisfied with focusing on academics, Nilsen participates in a variety of activities in the arts. Her love of singing has been channeled to performance opportunities with a variety of groups including the Minot Chamber Chorale, Western Plains Opera, church choir, and Delta Kappa Gamma Nu Notes. Her work in theater has included directing and/or acting in productions for community theater, high school play competitions, and children's theater. Nilsen also regularly provides support for high school speech competitions by doing meet and event scheduling, judging, and results tabulation. She serves on the boards for the Minot Chamber Chorale, Western Plains Opera, the MSU Summer Theatre, and Lutheran Campus Ministries at Minot State University, serving as president of the chorale and summer theatre boards. All of these experiences have facilitated and enhanced her teaching career.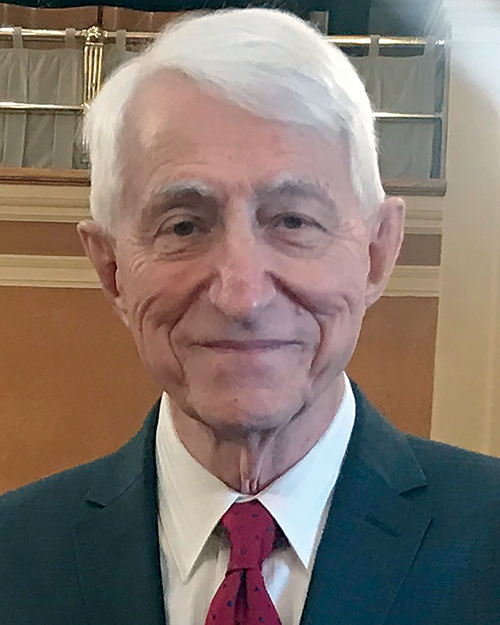 Saba's most recent venture is a little closer to his hometown of Bismarck then much of his earlier adventures as he was elected to the South Dakota House of Representatives in November 2018, serving as a junior representative for District 9 in 2019.
He served as the Director of International Development for Avera Health, one the largest rural health organizations in the United States. He formerly served as Executive Director of Development for Sanford Children's Clinics where he was responsible for overseeing the placement of comprehensive children's health facilities and children's clinics throughout the United States, other parts of North America, and the rest of the world.  In early 2007 Sanford Health received a $400 million gift which enabled the organization to develop these children's facilities and services and he was responsible for uncovering opportunities for such facilities.
He previously served as President of Saba and Associates, facilitating joint ventures with health care institutions around the world, developing fund raising strategies to apply to foreign countries, and conducting cross cultural training in the U.S. and abroad. Prior to that, he served as Vice President for International Development for ALSAC/St. Jude Children's Research Hospital in Memphis, Tennessee.
Formerly manager of Middle East Public Affairs for Mobil Oil Corporation, Saba has been working internationally since the 1960s. He is past president of the Central Illinois Exporters' Association, an organization which promoted Illinois exports, and president of the Attiyeh Foundation, a not-for-profit foundation promoting U.S.-Arab Relations.  Saba was also the first executive director of the National Association of Arab American an American ethnic organization based in Washington, D.C.
Saba also has written and edited four books, including one, "Ethnic History of North Dakota," that was a statewide bestseller. He was taken hostage in Baghdad, Iraq by the Saddam Hussein regime and escaped through Jordan in 1990. He organized rescue mission headed by boxing champion Mohamed Ali which led to release of all remaining hostages. Because of this, he was the Emmy presenter at the 1990 Emmy Awards to the CBS News show "48 Hours." He has appeared on the Oprah Winfrey show twice and Larry King Live, along with multiple appearances on national and regional news shows.
He holds undergraduate degrees in education and biology from Minot State and earned a master's degree from the University of Illinois in cross-cultural and comparative education and a doctorate in international relations.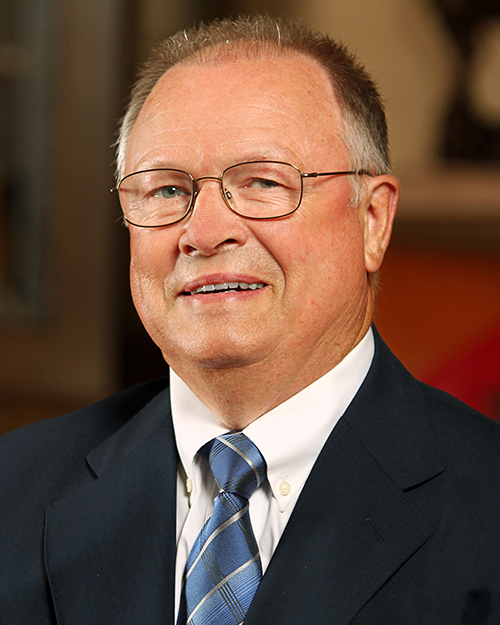 Thompson was born and raised on a farm near Upham. He attended Upham High School and graduated from Minot State College in 1967.  After the completion of college, Thompson taught school for four years. 
He started in the restaurant business in 1970 with an independent restaurant called The Lantern.  He operated The Lantern for five years then converted it to a Hardee's Restaurant.  Over the next seven years, he was involved in a company that operated eight Village Inn Pizza Restaurants, opened seven more Hardee's restaurants, four Happy Joe's Pizza and Ice Cream Parlors, and two Tex-Mex restaurants called Adobe Oven.  
After selling those restaurants in 1984, Thompson was involved in several different business ventures that were non-food related to include Money Mailer and Check Rite. He saw Applebee's in Arizona in 1987 and negotiated the franchise for the North Dakota area in 1989, being involved in building or purchasing a total of 23. He also currently owns four Qdoba restaurants in North Dakota and two Noodles & Company restaurants in Montana. He was also involved in the operation of two Village Inn Restaurants located in North Dakota and Minnesota, two Space Aliens Grill & Bar Restaurants in North Dakota, and an original concept called Badlands Grill operating in Minot.
Thompson also started a temporary help company called Labor Force in Minneapolis in 1989. Over the next 10 years, he and a partner expanded the company to five offices with sales of over $8 million.  During that time, they had two name changes, first Labor Finders and then Labor Ready.  Over the next several years the store numbers increased to 15 with sales of more than $15 million and the name changed one more time to Command Labor.  The stores were operated as Command Labor for a few years and then in 2005 the stores were merged/sold to a similar public company in which Thompson was involved in forming.  The company is now traded on the pink sheets under the symbol CCNI.      
He has been married to his high school sweetheart Shirley for 51 years. He also enjoys spending time with his three children and 10 grandchildren.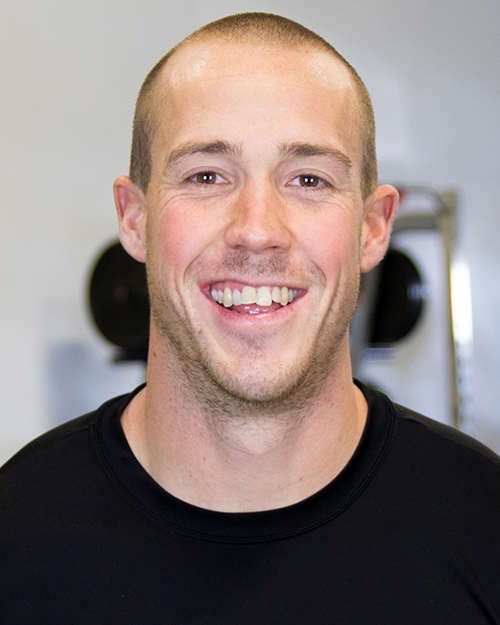 Heilman is the owner of Heilman's Performance, LLC., since May 2014, a strength and conditioning program that offers performance based group training and personal training.
He started with a single employee (himself), 2,400 square foot facility, and offered just strength and conditioning services. He has turned that into a thriving company expanding from strength and conditioning to also offer hitting lessons for baseball and softball players, pitching lessons for baseball, basketball skills training, and adult training programs, conducted out of an 8,400 square foot facility with multiple employees.
In 2019, Heilman was named the Director of Human Performance at Minot State and as of June 1, Heilman's Performance was contracted to provide strength and conditioning services to Minot Public Schools.
While perusing his degree at Minot State, he worked for Advanced Sports Kinetics (ASK), helping with their annual Summer Program. After graduation, he worked full time for ASK as a personal trainer and sports performance coach, helping a clientele of the general public and athletes in afternoon and evening sessions.
He earned a Bachelor of Science degree in Corporate Fitness from Minot State in 2017. At Minot State, Heilman competed for the Beavers on the baseball team, playing shortstop and third base.
Heilman is the son of Kent Heilman and Mary Schlautmann and graduated from Des Lacs-Burlington High School. He is married to Courtney (Mantz) Heilman '12 and the couple have a daughter, Harper, and two dogs, Atticus and Radley.
About Minot State University
Minot State University is a public university dedicated to excellence in education, scholarship, and community engagement achieved through rigorous academic experiences, active learning environments, commitment to public service, and a vibrant campus life.
---